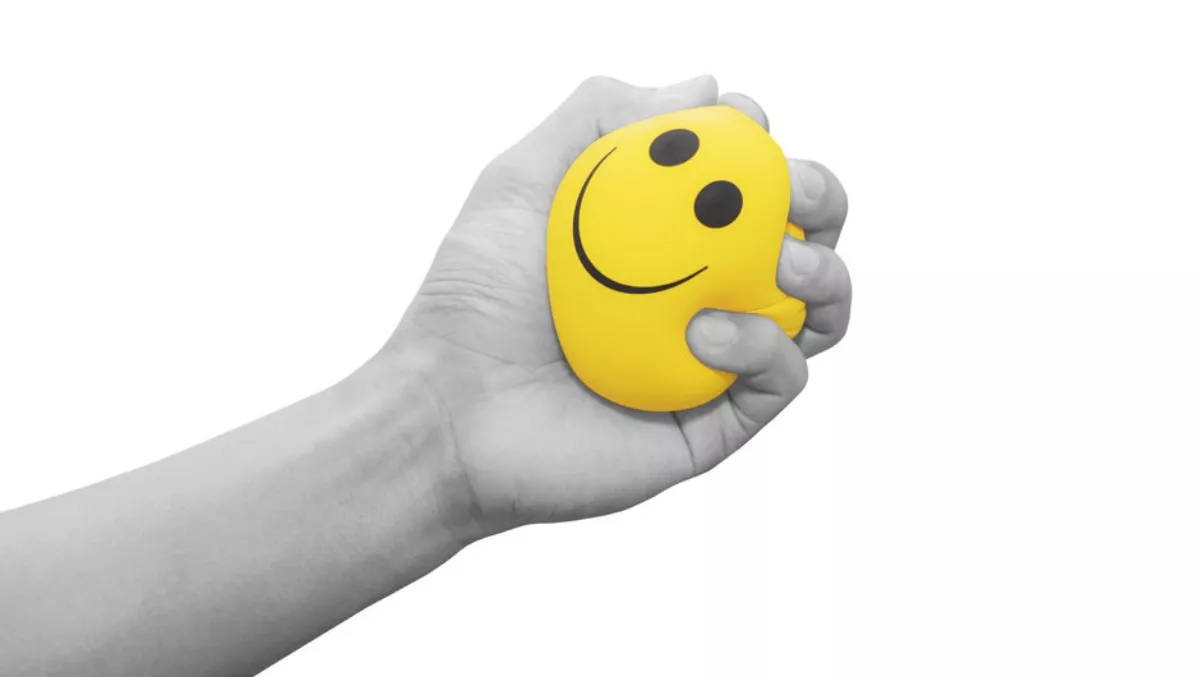 Homegrown stress relief app to be launched next year
By Sara Barker,
Fri 14 Dec 2018
FYI, this story is more than a year old
Researchers at the University of Auckland and an Auckland-based creative agency are working together to create a 'world first' app that they believe will help with stress relief.
The app, called BadGood, will apparently provide a 'fun way for users to let our their everyday frustrations'.
The app is the work of RUN creative director Raymond McKay, who says the idea was born out of his own daily frustrations.
"Unlike other stress relief apps that ask you to breathe in and breathe out, BadGood is more light-hearted. The difference between our app and others currently on the market is that it will use the full functionality of a smartphone to enable users to physically release their stress in a shareable way. We think it's a world-first."
Although McKay isn't giving much away about how what that stress relief actually involves, it's certainly an attention-grabber. McKay also recently made the Campaign Asia-Pacific 40 Under 40 list.
RUN is also working with design director Laura Cilbilich, University of Auckland associate professor Suranga Nanayakkara, and Thisum Buddhika to develop the app.
Dr Nanayakkara is director of the Augmented Human Lab at the Auckland Bioenginnering Institute, and is also recognised as one of the world's emerging leaders in creating human-computer interfaces.
Nanayakkara is also passionate about 'creating sensory augmentation that enhances human perception'.
"We're excited to be partnering with RUN. Their energy and passion for this idea really stood out and we're working on developing new technologies that can make it happen, to help relieve stress quickly and easily," says Nanayakkara.
BadGood will be aimed at student users, who are never without their phones and under mounting everyday pressures of studying and life. Operating on the popular freemium model, it will be free to download and use.
Currently under development, the first release of the app is being planned for early 2019. People can register to be part of the beta testing phase.