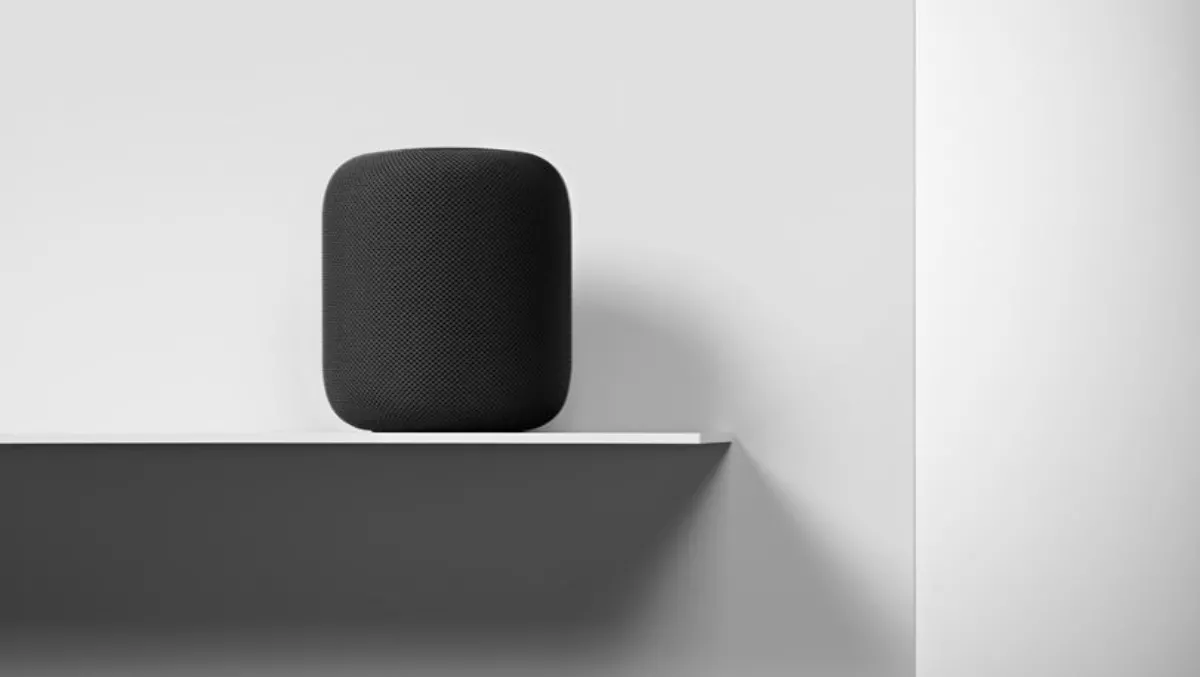 The HomePod makes its way to the land down under
FYI, this story is more than a year old
HomePod arrives in stores beginning Friday, February 9 and is available to order online right now.
The HomePod supposedly delivers stunning audio quality wherever it's placed, in any room in the house, playing any style of music.
Using just your voice, it's easy and fun to use, and works together with an Apple Music subscription, providing access to one of the world's largest cloud music libraries.
Siri, now actively used on over half a billion devices, has developed a deep knowledge of music and understands your preferences and tastes.
And with Siri, HomePod can send a message, set a timer, play a podcast, check the news, sports, traffic and weather, and even control a wide range of HomeKit smart home accessories.
Apple worldwide marketing SVP Philip Schille says, "HomePod is a new music experience from Apple.
"It brings advanced audio technologies like beam-forming tweeters, a high-excursion woofer and automatic spatial awareness, together with the entire Apple Music catalogue and the latest Siri intelligence, in a simple design.
"The team has worked to give Siri a deeper knowledge of music so that you can ask to play virtually anything from your personal favourites to the latest chart-topping releases, simply by saying 'Hey Siri.'
HomePod is designed to work with an Apple Music subscription for access to hundreds of genres, moods and activities.
It also learns preferences and tastes that are shared across devices.
Using Siri to deliver deep knowledge of artists, songs, albums and more, HomePod can handle advanced searches within Apple Music's catalog, so users can ask questions like, "Hey Siri, when was this song released?" or "Hey Siri, can you play something totally different?" to change the mood.
Apple Music subscribers can enjoy a catalogue of more than 45 million songs, combined with their entire iTunes library, for online or offline listening.
With support for HomeKit, HomePod can control hundreds of home accessories or set scenes like, "Hey Siri, I'm home," to control a number of different accessories at the same time.
HomePod can turn on the lights, raise the shades, set the desired temperature or make other adjustments and serves as the home hub, enabling remote access and automation.
The device will initially be launched in US, UK and Australia, with additional countries being added to the list as the year progresses.
To be updated.