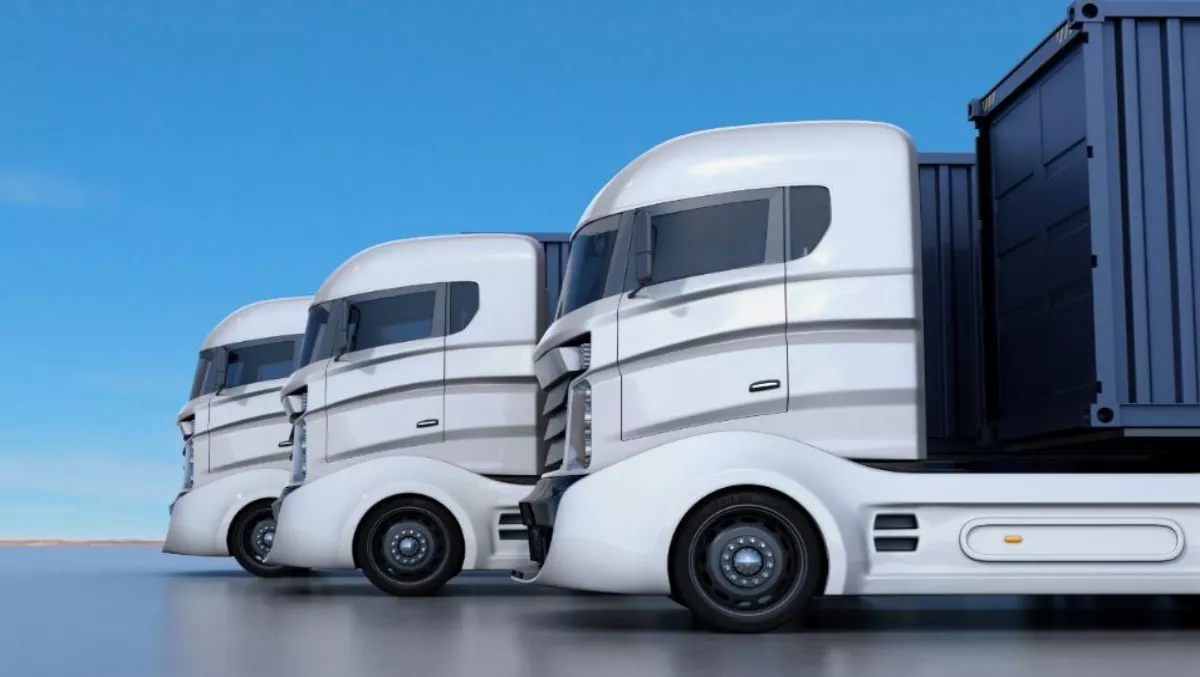 How electric trucks and buses could change NZ
FYI, this story is more than a year old
Heavy vehicles are a huge part of the electric revolution, not-for-profit group Drive Electric says.
On the international stage, major companies such as Tesla and Daimler AG are racing to develop electrified heavy-duty trucks, while other vehicles like buses are also part of the mix.
Change is also on the horizon at home, with Drive Electric member Waste Management leading the way.
It is on the verge of completing a pilot programme, which will see five of its trucks switch from diesel to become environmentally-friendly electric vehicles, Waste Management managing director Tom Nickels says.
Nickels states, "Three of those trucks are in service in New Zealand, the other two are in Amsterdam with EMOSS, the company that converts our trucks, and are due back here in a couple of months.
"What we have seen so far gives us great confidence that this is the right track."
The next step is to convert trucks from diesel to electric power here in New Zealand, with a specialist EV conversion workshop at Waste Management's main Auckland site.
With more than 800 trucks in its fleet, the company has made sure to convert a variety of vehicles during the pilot, including a box and body truck which focuses on supermarket collection and side-load truck for wheelie bins as well as rear-load and skip bin trucks.
Going electric has also meant new challenges for drivers, engineers and mechanics.
Nickels continues, "We've had great difficulty getting drivers out of the pilot trucks.
"It's a tremendously exciting opportunity across the transport sector, I think all enlightened companies that care for the environment should definitely be looking at it."
"I know some of them are thinking about it, it seems to make sense in every dimension."
Another Drive Electric member ABB, which offers a variety of charging solutions for large vehicles like buses, also sees huge potential in heavy EVs.
ABB New Zealand Managing Director Ewan Morris says there is a large amount of interest in electrifying New Zealand's bus fleet, however, it is early days.
Some of the major cities have signalled a desire to adopt this technology.
Morris stating, "Buses are good candidates for electrification, buses, and many aged buses, in particular, use diesel fuel which contributes to air pollution.
"Electric buses emit no greenhouse gases which is better for the environment, and for people walking near and around the buses."
Other benefits include a quieter experience for passengers and operators can experience lower running costs.
The impact charging heavy vehicles will place on the electricity grid depends on whether they charge overnight or at various points throughout the day, along with the number of electric buses on the road.
Morris continues, "It is important that the grid impact is considered up front as part of the overall system design.
"Technologies such as Battery Energy Storage combined with advanced Power Management Controllers are able to help reduce the impact on the grid."
Auckland Transport (AT) is another organisation investing in heavy EVs, with two electric buses set to run on the City Link route.
AT manager of bus services Darek Koper says, "We will use the vehicles to test the viability of electric buses in Auckland, looking at elements such as battery life and the ability to cope with hills and passenger loading.
"This is a very exciting opportunity for Auckland to take a big step towards achieving the aim of a zero-emission fleet from 2025."
The buses built by Alexander Dennis have been jointly funded by AT and the Energy Efficiency and Conservation Authority.
Related stories
Top stories