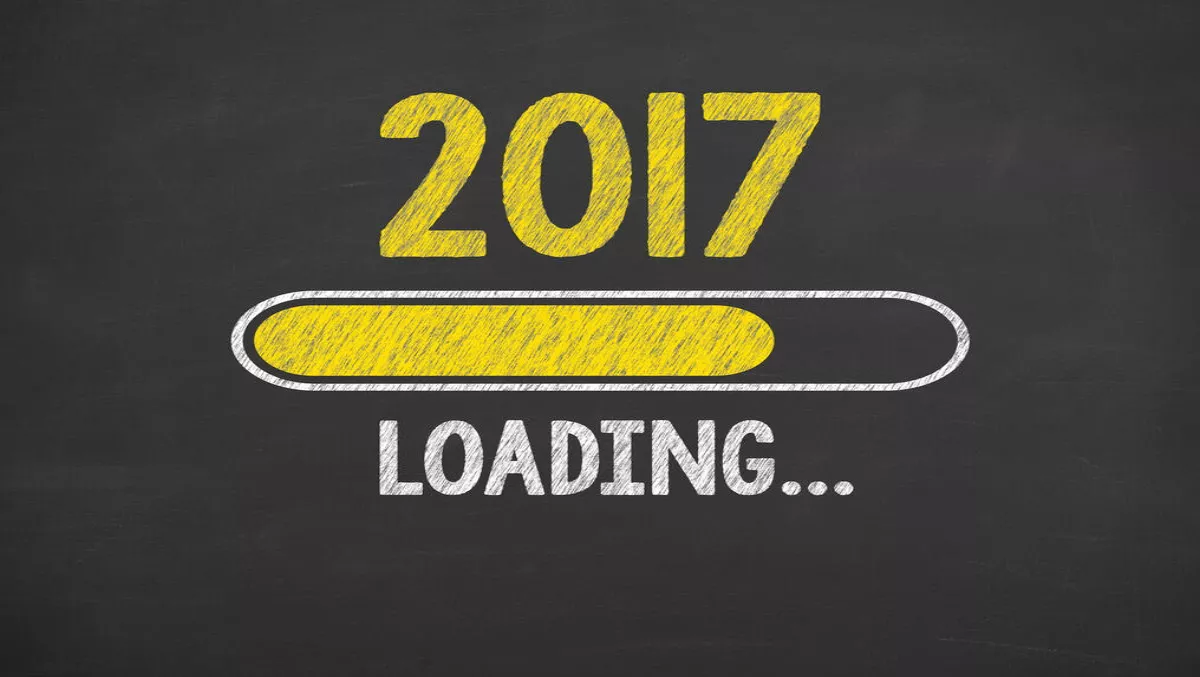 How to make to most of Techweek 17: Part One
FYI, this story is more than a year old
A whole week dedicated to technology, and the role it's playing in shaping the world as we know it, almost sounds too good to be true. For the second year in a row, Techweek hopes to deliver just that.
After a rave debut in 2016, Techweek is back and ready to bring industry insights, transformative technologies and an exciting glimpse into the future.
This year's lineup boasts a series of discussions, hackathons, demonstrations, presentations and live-streams covering everything from coding to the often confusing world of Blockchain.
With ten days of content and over 100 events nation-wide, it can be hard to know what to get along to.
Educators has highlighted some free events across the country that hope to inspire some great learning and give tools to bring back to the school board or classroom. We've tried to tick off a range of interests and regions across the first five days of Techweek 17.
Day 1:
DigiGirlz kicks off our recommended list with an awesome event that encourages Māori and Pasifika girls to get involved with tech, and learn about the exciting opportunities that lie ahead. Featuring inspirational women speakers as well as lunch and giveaways, the event is shaping up to be one to get along to.
Parents are invited to come along and participate in this free event, but registrations close May 2, so don't miss out.
Sat 6 May 2017, 9:30am to 3:30pm - Manukau Institute of Technology, Manukau Campus.
Day 2:
OMGTech! Trailblazers is the sunday session to get long to for a chance to get hands-on experience in digital tech and STEM offerings for primary and intermediate staff.
Hour of Code and Scratch workshops will help even the most tech phobic teachers bring code into the classroom.
Sun 7 May 2017, 3:30pm to 5:00pm - Auckland Location TBC.
Day 3:
State of the (Maker) Nation is calling all makers. The maker movement has been innovating the way schools, libraries and communities create for a few years now. Get along the this free event to see what's happening in Makerspaces around the country and what the future holds.
A series of short talks and demos that will give you plenty of ideas to get making.
Mon 8 May 2017, 7:00pm to 8:30pm - Auckland University of Technology, City Campus
Day 4:
The Future of Digital Education gives educators the chance to see how education and tech industries can work closer together and give their students better direction and understanding about the tech world.
Tue 9 May, 5:30pm to 7:30pm - Biz Dojo Wellington
Day 5:
Voices on EdTech hosts a panel of EdTech experts that are keen to share their knowledge and experience.
Gain insights in VR,AR, drone tech, 3D printing and more. Take a step into the heart of Christchurch's buzzing innovation precinct and see what's in store for education and tech.
Wed 10 May, 10:30am to 12:00pm - Vodafone Building, Christchurch
Breaking Stereotypes: An Insider View of Women in Tech brings together a bunch of inspiring women from a diverse range of backgrounds to share about the impact they're making in tech.
Learn from first-hand experience and get some insights on how to educate and inspire young women to follow their tech and leadership goals.
Wed 10 May, 9:00am to 10:30am - Tech Futures Lab, Newmarket, Auckland
Some honourable mentions that unfortunately aren't free:
Blockchain.nz - What is it? How is it going to change the sector? How can you use it to facilitate learning and prepare students for the future?
Future Realities Conference - Your view into the future. See some of the exciting innovations playing in the tech space, as well as hear from leading voices in the sector. A great opportunity to bring a little of the future into the classroom.
We hope some of these call out to you, but don't let us limit your learning. Explore the rest of the lineup to see where you're going to get the most out of Techweek 17.
Watch this space for Part 2, where Educators will highlight more exciting opportunities in days six to ten.
Related stories
Top stories