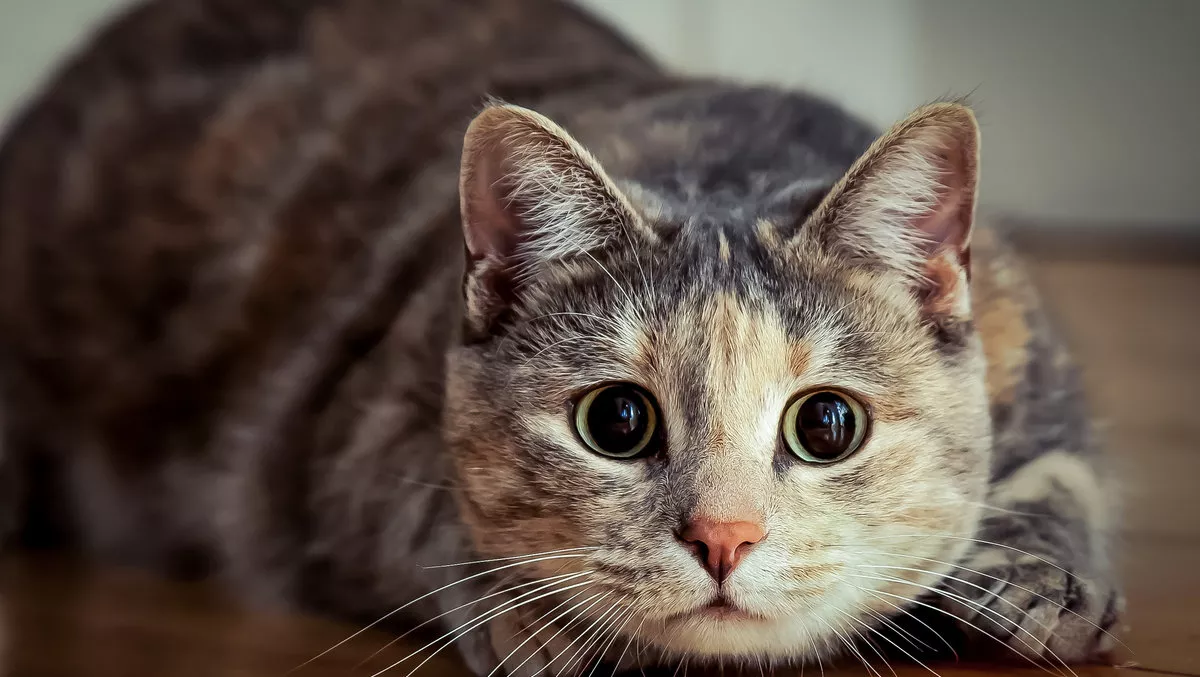 How one man used AI to curb his cat's murderous instincts
By Sara Barker,
Tue 2 Jul 2019
FYI, this story is more than a year old
It's a truth, in one way or another, that most cats are hunters - birds, rodents, insects, leaves, or even clothes and shoes.
It's also a truth that most of those who look after their feline friends have had to clean up feathers or severed heads at some point in their lives.
Cat doors provide freedom to access the outdoors – but they also mean that cats can drag in whatever they find straight into the house during the small hours of the morning when people are trying to sleep.
Ben Hamm is an Amazon employee who was tired of being an accessory to murder – and he used technology to help curb the problem. He used artificial intelligence (AI) and machine vision to detect when his cat (aptly called Metric) was bringing his catch home.
At a presentation at Ignite Seattle, Hamm explained that Metric was the reason he learned to code. Metric was employed to stomp out a rat infestation in Hamm's apartment, so it's no surprise that Metric became a killer.
While bells and curfews might seem like viable options, those options don't work for everyone.
"What I needed was something that didn't exist yet," he says in the presentation. "I needed a catdoor that would lock selectively when my cat was trying to bring in prey."
With the help of Arduino electronics kit to create the lock and SageMaker machine learning to conduct image processing, Hamm trained an Amazon DeepLens camera to do its own detection work.
Over several months, Hamm processed 23,000 images of his cat entering and exiting the cat door. He trained the camera to detect when Metric was coming to the door with prey in his mouth, or if he was a good kitty on his own.
Hamm mounted the camera above the cat door. In less than one second, the camera must detect the cat and lock or unlock the cat door accordingly.
Hamm's machine learning model contains three stages. Stage 1: Cat or no cat? Stage 2: Coming or going? And stage 3: Coming in for a snack, or coming in with a snack?
If the cat has prey, the system locks the cat door for 15 minutes, texts Hamm pictures of the culprit, and it then prompts Hamm to make a donation to the Audubon Society, which is a bird conservation organisation in North America.
Over a five-week trial period, the system has blocked 5/6 prey entries, one lockout that was 'unfair', and entered the house innocently 180 times.
"I'm like the techbro version of a crazy cat lady," Hamm says.
Although it just works for his cat and his house, he says he's open to generalising the setup so more people could be able to use it.
A techbro with a great idea that might not go as far as saving innocents from becoming victims to feline hunters, but at least it stops the carnage from entering the house.
Watch Hamm's video below.