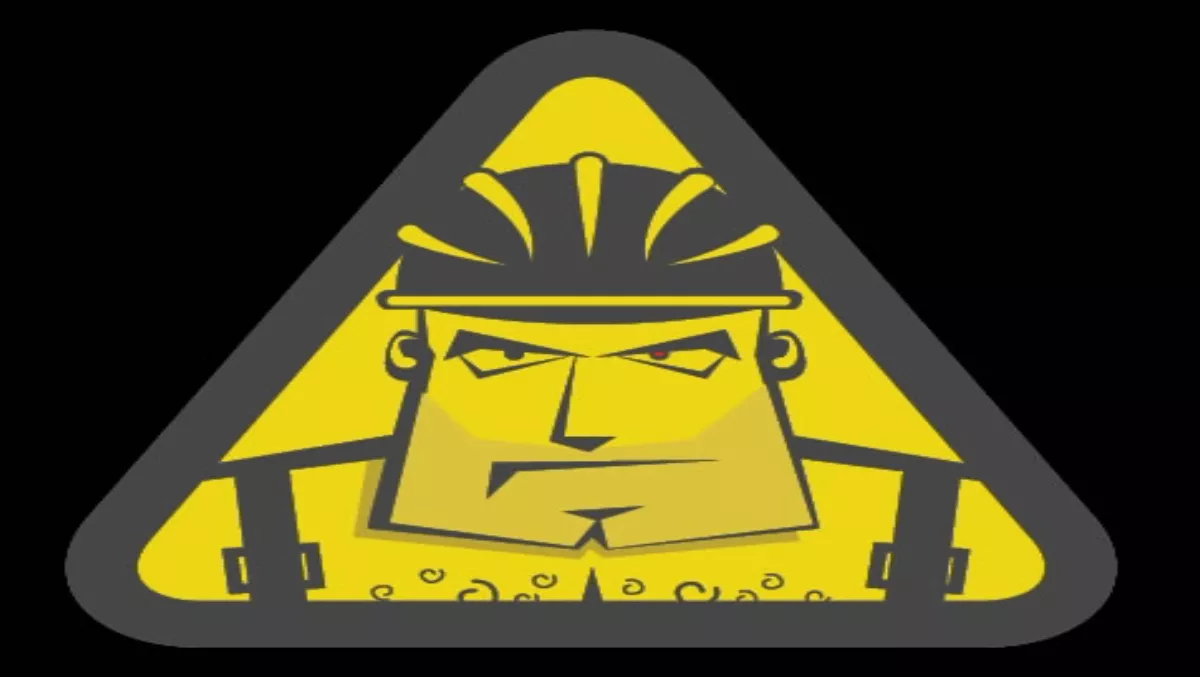 How to build a website PT3
Mon 1 Aug 2011
FYI, this story is more than a year old
USING CMS OR DIY WEB BUILDERS
Kyle Gibson – Technical Director, Underground Design
This is not your typical article on how to build a website. We all know how that works out: lots of wasted time, blood, sweat and tears. I am going to explain to you how you can build your own website based on WordPress and the pros and cons of a DIY web builder. In this article, I will be giving away the deep dark secrets every website developer does not want you to know. The reason being, we are charging you thousands of dollars for a website that is literally taking only hours to build.
If you head down to your local web design studio with a WordPress installation 90% done, they are not going to charge you the earth to add a few extra tweaks. If the below information does not work for you, you can personally email me and I will point you in the right direction! First I will discuss DIY web builders, though personally I would steer clear of these.
DIY web builders are a great way to get a taste of what a web page is made up of and the structure that you have to take. Wordpress.org has a great DIY service, which allows you to do about 80% of what you can do in the downloadable WordPress installation. So if you really must go down the DIY route, this would be my suggestion. The problem with DIY web builders is the server location. I can guarantee that they are hosted in the United States and you will be sharing with thousands of other people.
This will give you a huge speed decrease and you can watch your Google rankings plummet by the minute. I know you are just starting out and not even thinking about Google yet, so maybe we can talk about that in another article. As someone who has developed in Joomla, Silverstripe, and pretty much any program you can think of, my preference for CMS is definitely WordPress. In fact, for every site I build now I only use WordPress, as it is the most functional and easy to use, whether you are an expert or not.
The whole footprint of WordPress is only around 3 megabytes, so uploading or moving it around is not going to take you days, hours or even minutes. I can move or duplicate a whole WordPress website to another server in about 15 minutes, and it won't break. Installing a WordPress website is not difficult, but let's run though a few things to make sure everything goes to plan. There are a few items that you will need to start off the installations. Firstly, you will need to purchase your domain name and Hosting package. Companies in New Zealand such as Enlighten Hosting or Hosting Direct will be able to set you up with both, so you can start out on your own.
Secondly, you will need to go to WordPress.org and download the latest version of WordPress. Finally, you will need to create a database. I can hear you panicking from here when I mention the word database, but don't worry, there is no technical knowledge needed. You will see a button called 'databases', click that followed by 'add a database' and then give it a name, username and password. Once you have completed the above tasks you can relax – that was the hardest part of this tutorial.
To upload WordPress to your hosting you will need to copy all of the files from the wordpress.zip file over to your hosting company. You can use your hosting web file uploader, however, you will find FTP applications much easier. CyberDuck on a Mac or FileZiller on a PC are both free and are the easiest to use. Once you have finished uploading, you can do everything through the browser. So let's go to your domain and see what happens. For Example http://yourdomain.co.nz, you will see the first part of the WordPress installation appear.For the next step, select the option "Create a Configuration File."
In the next screen, you will need to enter the database information. This is just the information that you had before, and if you click next and it is not correct, it will tell you. Yes that's right, WordPress is smart enough to tell you and explain anything that is incorrect so that 100% of the time your installation is perfect!
Finally, you are ready to start the installation, which takes all of 3 seconds. The rest of the installation is so self explanatory that I don't need to go into any further detail. This brings us to themes. The beautiful thing about WordPress is that if you have an image, colour or idea in mind, I can guarantee that someone has already created it. I would go down the premium theme route, as the free themes tend to be a bit limiting. With the premium themes, you will have so many options to choose from that you can make the site look and feel exactly how you want.
I would recommend looking at Woo Themes or Theme Forest, as the average theme cost is around $30 – a small price to pay for a beautiful website. Once you have installed your theme, you can easily add your logo or change the way your site looks.I could spend hours talking about all of the features and great things about building your own CMS, but I don't need to. Once you have installed WordPress you will see for yourself how easy it is to add new pages, photos or video and then you can sit back and watch Google increase your page rank.
Good luck!