Partner content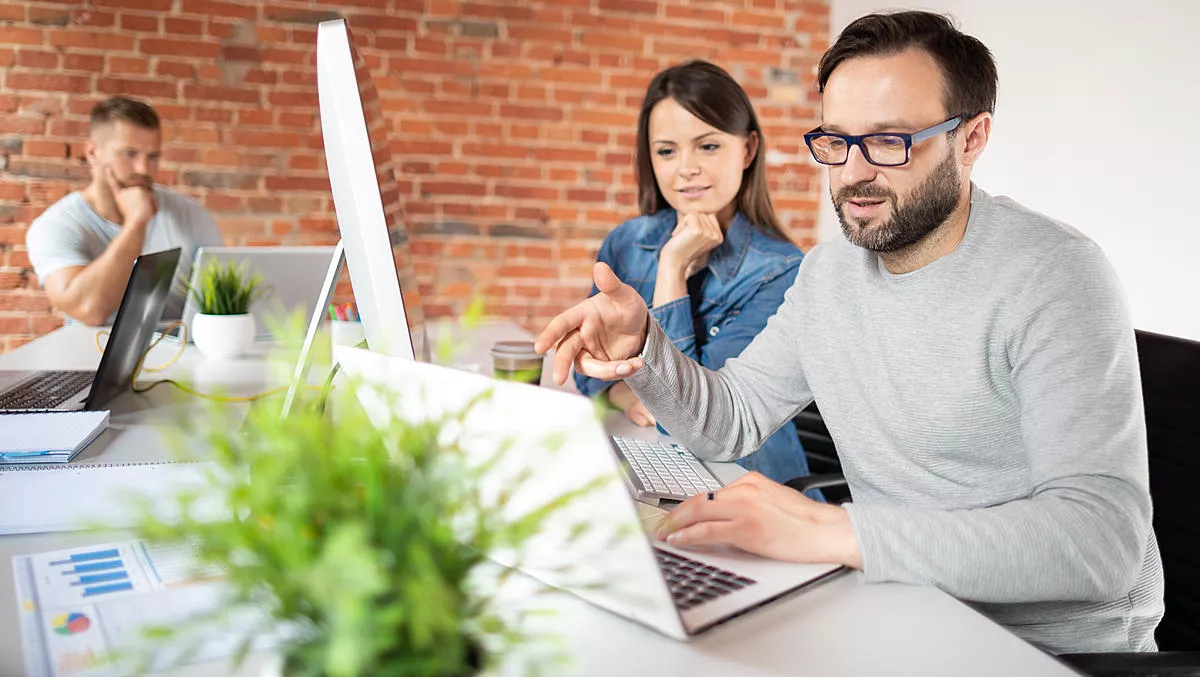 How to start your own business by leveraging the power of outsourcing
FYI, this story is more than a year old
At the stage of its formation, a business is characterised by increased vulnerability. In this regard, managers have to be extremely careful to avoid failures. Outsourcing may be the means of choice in this situation.
Outsourcing entered the information services market about 15 years ago, gaining recognition among representatives of all segments of the business community. Now, there is not a single company that would not use this type of service.
This is a very good opportunity to start your business from scratch, especially if you have a team of like-minded people. This option of building a business allows you to save material and non-material resources while maintaining the quality of work.
Not surprisingly, SL Slack, GitHub, Skype and AppSumo started their activities with the attracting of outsourcing specialists. Moreover, in many cases, these companies still use outsourcing to this day.
A well-known company that provides a wide range of outsourcing services is Virtual Electronics Pte Ltd. Its head office is located in Singapore, and local divisions are located in Eastern Europe: Poland, Ukraine and Belarus. The geographical features of the corporation allow it to communicate with clients around the world, partially levelling the difference in time zones.
The current corporation's international project is called the Content Collaboration Platform for International Digital Business (South Australia-Singapore), but VEnterface is their much easier nickname.
By this project, Virtual Electronics desires to generate a high-tech online platform that will make it easier for South Australian companies to get into the Singapore market. VEnterface will be a new user-friendly B2B business database that will help link Australian producers and service providers with customers – in sectors such as mining and agriculture, as well as telecommunications – in Singapore.
Virtual Electronics indicated a prototype of the VEnterface content service platform could be up at the first quarter of 2020. The invitation to Australian exporters to enumerate their goods and services is scheduled to go out within the second quarter of 2020.
Learning of the platform's virtual assistant's algorithms will be deployed at the end of the year.
It is planned that access to the company's profile pages, contacts with other users and product catalogs will be free of charge, while the cost of additional functions, such as creating ads, placing requests and curatorial collaboration, will be $150 per month or more. The above applies only to one of the projects that Virtual Electronics is engaged in.
You may find this surprising, but the company also deals with making game art, developing chatbots, professional consulting and so on.
Based on this experience, a V.E representative shared the best tips how to use outsourcing services in your business:
Purpose of creating a business
If you decide to start your own business, you need to have a clear idea of what you want, as well as correctly assess your strengths and weaknesses. This approach will allow you to select the specialists that you really need and whose work you can objectively evaluate. Remember that a person who does not know where they are going will inevitably come to an unknown place.
Interaction with the outsourcing team
Outsourcing specialists are hired to perform a specific project or solve a specific set of tasks. They are not employees of your company, and they should not be required to participate in the management of your business. On the other hand, in order for the project to be implemented correctly, it is necessary to create comfortable conditions for the team of specialists. It is better if one of your designated competent managers controls their work.
Price issue
If the cost of outsourcing services meets expectations, it makes sense to set a test task to assess the quality of work of specialists. With positive results, you may safely trust them to work on the project.
Geographical and cultural differences
If specialists from different countries are involved in the project, it is necessary to take into account the specifics of doing business in different countries, cultural differences, and different time zones. To simplify the work and eliminate possible misunderstandings, you should occasionally communicate by phone, and do not hesitate to use emoticons in email. It is also useful to pre-arrange a convenient time when you can communicate online.
The adequacy of communication
In order to successfully complete a project, there must be mutual understanding between the parties involved. To do this, it is better to use one reliable communication channel. You may use several channels, but in this case you should specify the purpose of each of them to avoid a misunderstanding. And, of course, the issues of maintaining feedback and timely response to requests should be given priority.
When outsourcing opportunities should be used
Outsourcing should be used in two cases:
If you are confident that the team of the outsourcing company will cope with the tasks better than the team of the client company.

If the business processes that are planned to be entrusted to the outsourcing structure are not included in the cohort of competitive advantages of the customer company and do not form the basis of its business. In fact, trusted business processes should be considered as secondary activities.
By entering into a contract with the software developer the customer can be sure that the project work will be completed in full and on time. Moreover, the developer can provide advice to the client after the project is completed during the product development stage. Depending on the specifics of the software, project support may range from several months to several years.
When entering into a contract for outsourcing services, the client company must pay attention to the provisions on confidentiality of information and the preservation of trade secrets.
Eloquent examples of outsourcing are the production of turnkey websites or mobile applications, as well as the provision of round-the-clock technical support. Experience shows that outsourcing also allows small businesses to avoid mistakes due to lack of experience, while retaining the optimal number of employees. For large businesses, outsourcing provides an opportunity to look at the company from the outside, as well as rationally allocate resources.
Related stories
Top stories