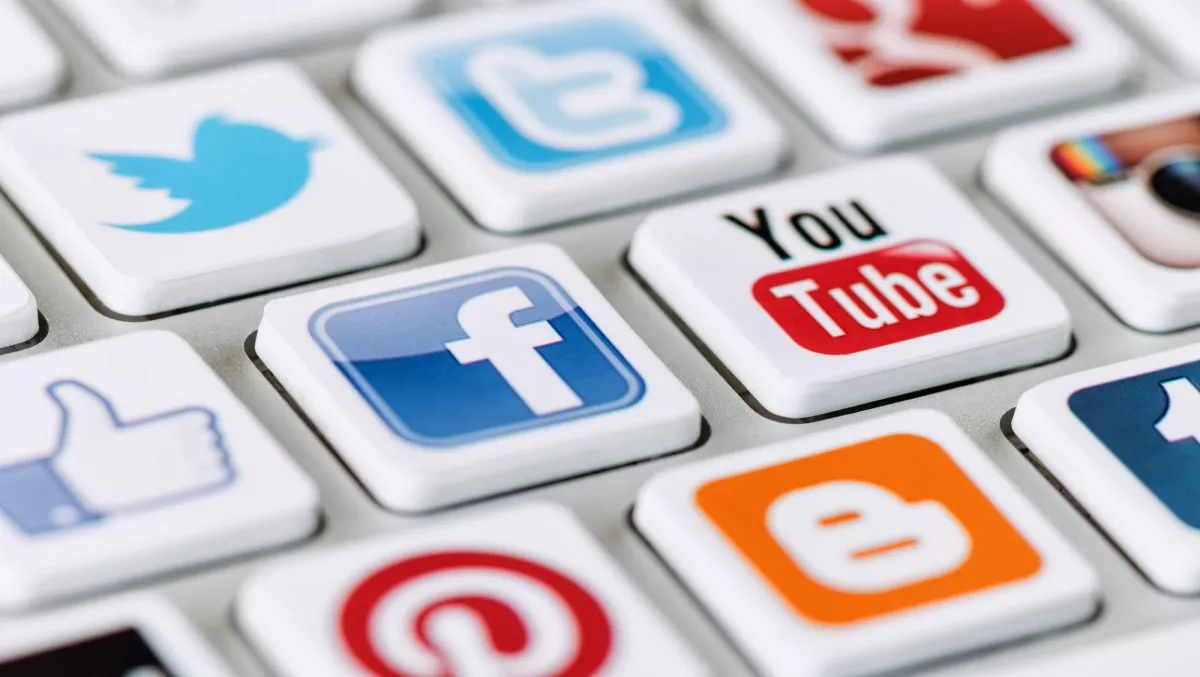 How to use social media to land a job...
By Shannon Williams,
Mon 30 Jun 2014
FYI, this story is more than a year old
When I was on the job hunt a couple of months ago, my mum told me I should print out my CV and go hand it out to various newspaper and magazine companies.
After explaining that most employers would look at me like I was a big massive weirdo, I got to thinking about how much the job applying process has changed, and how much social media plays a roll in getting that dream job.
Everyone knows that potential employers can look at your Facebook profile and judge you before they even read your cover letter.
We've all heard of the dangers that an inappropriate Facebook photo, or ill-judged Tweet can do to our careers.
Unless you're a moron, you know not to bad mouth fellow employees or your company on the Internet, or have unsavoury, un-PC statuses or photos if you're looking for a new job.
But other smaller, less obvious mistakes could be just as harmful. Not updating a LinkedIn profile, or not separating private and professional social networks can damage your career prospects.
Few people use the full power of their social networks to their advantage, especially when they are job hunting. We all know the saying, "it's not what you know, it's who you know".
This is definitely true in certain industries, but having the right connections can definitely help you get your foot in the door. And with social media making getting those connections relatively easy, this has never been more true.
More job seekers are using social media to find and research new opportunities – while employers are using it to suss out candidates. Many big companies use LinkedIn and Facebook to recruit, rather than placing an ad in a newspaper.
LinkedIn is probably the most popular social media site aimed at professionals. I only connect with people I work with, whose careers interest me and whom I think will give me further connections in my industry. I don't just add my friends.
Making sure your profile is up to date is very important – otherwise it's completely irrelevant and potential employers will think you're either completely underqualified or extremely unorganised and lack attention to detail. That is all bad.
Your profile has room for all the information on your resume, while the summary section is the perfect place to let potential employers know you're looking for new opportunities.
There are several ways to make your profile stand out. Ask former employers or colleagues to write a recommendation or endorse your skills. You can even add a video to introduce yourself.
Join relevant LinkedIn groups, post news, and contribute to discussions. There are more than 1 million groups, so find the most popular ones for your chosen field.
If you're super serious about using social media to grab the eye of potential employers, you could always set up an alternative Facebook or Twitter account, so your private one, even if it's completely clean, doesn't get a look in (just make sure it's completely private). Like LinkedIn, use the profile to advertise your professional self, rather than your social self.
It should go without saying that you've cleaned up your Facebook profile, deleted any embarrassing photos and controversial tweets. But it's vital to be vigilant about your reputation online.
If you're concerned about this, there are a number of tools such as Google's Social Mention that can monitor your name across social networks. And make sure you "untag" yourself in any unflattering pictures posted by friends.
Engaging with potential employers via Twitter or Facebook business pages is a great way to get the employer to notice you. Obviously don't ask for a job in the comments section on Facebook, but showing the marketing people who are in charge of those accounts that you are interesting in their company and that you know your stuff is a smart thing to do.
Remember, not all jobs are advertised. Even if a company isn't advertising for any vacancies, you might find they have a need for someone with your particular skillset.
Do some research. Duh. Looking up someone's website and memorising the About Us page isn't going to cut it. It's becoming more common for interviewers to ask candidates what they think of their social media feeds.
Even if they don't, it's a good way to know the latest news about the company. It will also give you an insight into their culture, and how formal the workplace is. So go check out their comments on Facebook. See how they reply. Follow them on Twitter and see what kind of stuff they're posting.
Job seeking is hard. It always has been, but these days there are more candidates and fewer jobs, so you really have to make yourself stand out from the rest of the pack.
Use social media to your advantage, and it just might give you the edge.