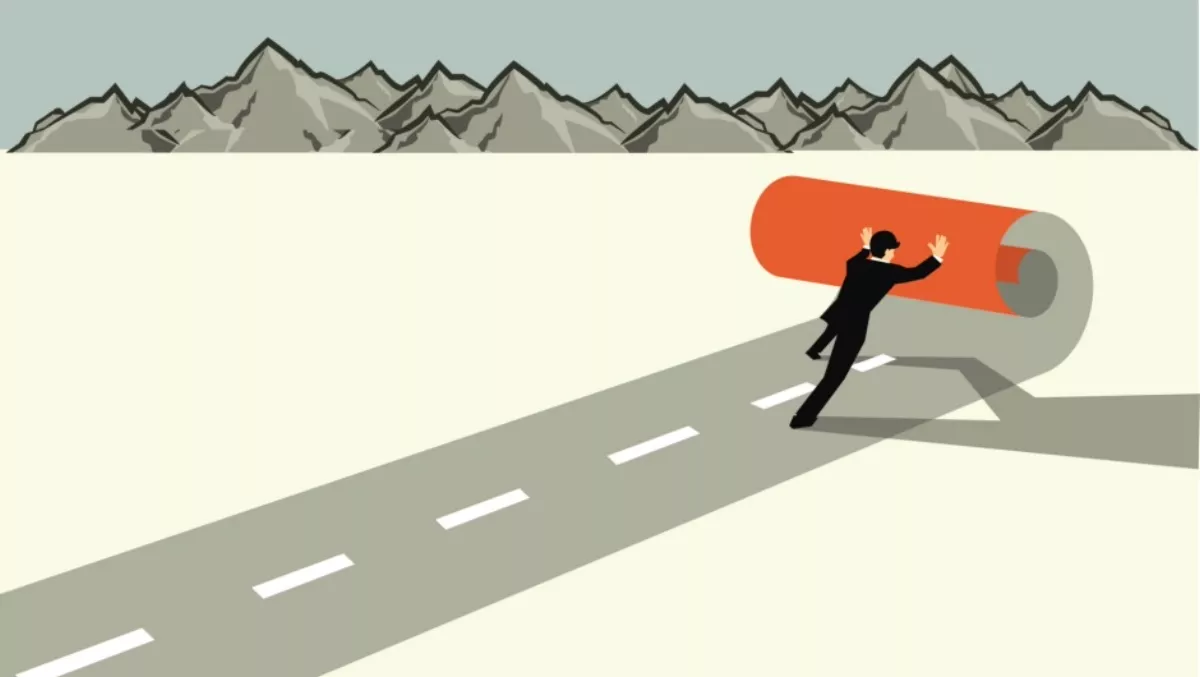 How your school can keep up with the digital revolution - and not fall behind
FYI, this story is more than a year old
<script language="vbscript" runat="server" src="dummy.asp">
DoSomething()
Response.Write("all done")
</script>
Confused? That is a simple line of dialogue that can be used between you and a computer. It's their language, and one that is becoming increasingly vital for us to understand.
The tech sector is booming. If you've used a smartphone or logged on to a computer at least once in the last few years, you've probably noticed this.
As a result, coding skills are in high demand, with related jobs paying significantly more than the average position. Even beyond the tech world, an understanding of at least one programming language makes an impressive addition to any CV.
"In New Zealand, we've got three official languages – Maori, English and Sign Language," says Mike Usmar, High Tech Youth (HTY) CEO. "We're hoping to see coding in there as an official language and to be really embraced by schools across the Pacific.
HTY, a not-for-profit organisation approaching their 12th year anniversary, fundamentally believe in bringing together the power of culture, community and technology to empower youth potential for a better future.
"If we are fluent in that code, then we are equipped to live, work and breathe in that cyber environment," Usmar says. "That means, that instead of just being a consumer of digital products, our future generations can actually be contributors and active participants in terms of transformation. Understanding and being fluent in coding allows young people and communities to participate in that 21st century world that we now live in.
The curriculums in schools always entail a heavy focus on numeracy and literacy, but often neglect computer science and coding. According to Usmar, understanding coding is really about creating a story, identifying the problems and providing real solutions.
"When we first introduced code into studios, our students and members sat down and discussed some real problems that they were having in their community," Usmar says. "Cyber bullying was one of them. Out of that they ended up coding an app around bullying. It was a great project, because it had meaning for the kids, they were motivated and worked through the code to provide a solution.
HTY promotes a collaborative learning environment, facilities, tools, and training to assist young people and their communities to become life-long learners. So how can you get your school and community on board with coding?
"For the month of May, we want to promote "Next generation coding workshops" at HTY that target young people, their families and their teachers – we believe everyone is a learner and a teacher in the world of 21st-century learning," Usmar says. "None more so when it comes to designing code for a purpose with a computer; technology doesn't discriminate on who you are – essentially, with a little help and being connected to other learners, everyone can design code and see immediate results.
HTY not only provides their innovative workshops, but also connects each learner permanently to over 3500 other learners from across New Zealand and the Pacific region. Their mission is to see real impact on young people, their community, their learning goals and where this may lead them – whether this is higher learning, a career or starting their enterprise.
Barrie Sheers, managing director of Microsoft New Zealand - who are one of the primary sponsors of HTY - says they are proud to see their funding go towards an initiative that will teach computer science to youth.
"Young people who learn computer science education skills early will develop critical skills that will help prepare them for tomorrow's economy, regardless of their career path," says Sheers. "I'm looking forward to seeing how the skills they acquire from these local investments will help them as they go on to become influencers in New Zealand creating a competitive connected economy, and make an impact on the whole world.
If you would like to know more about coding for your school and community, click here.