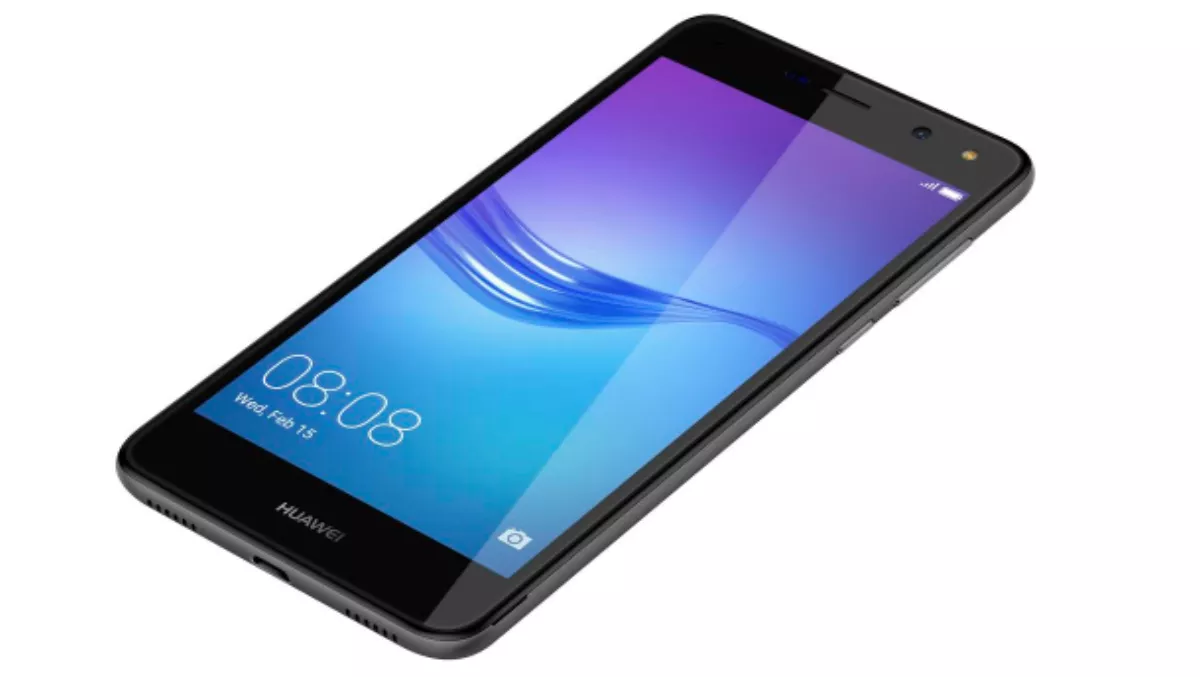 Huawei and Vodafone launch sleek new Y series phones
FYI, this story is more than a year old
With Māori language week completed, consumer electronics company Huawei believes te reo Māori initiatives need not be restricted to a single week.
Huawei has just launched the Huawei Y5 2017 and Huawei Y7, its first entry and mid-range smartphones with official te reo Māori language capability.
The phones are available exclusively from Vodafone stores and selected channel partners.
Like Huawei's recently released flagship P10 Series, both handsets offer te reo Māori as a standard language option, available as a full operating system or dual English/Māori keyboard, however, the new phones come at a much lower price point.
With both devices also featuring a great camera, robust hardware and Huawei's signature next-generation technology, each is a smart option for consumers looking for a stylish, affordable smartphone.
The launch of the two devices illustrates Huawei's unwavering commitment to creating quality products that benefit its consumers.
The brand, which has just overtaken Apple to become the world's second-largest smartphone manufacturer, is dedicated to ensuring its advanced hardware and unique innovations carry right through from its high-end smartphones to its more affordable devices.
The Y7 and Y5 2017 are no exception.
Alongside the unique te reo Māori capability, the Y7 also offers Android 7.0 with EMUI 5.1, while the Y5 2017 offers Android OS 6.0 with EMUI 4.1. Both devices offer a generous 2GB RAM + 16GB ROM, expandable to 128GB with a microSD card.
Lengthy battery life is apparently another advanced feature, the Y7 and Y5 2017 offer a 4000mAh battery and 3000mAh battery respectively, equating to a generous 1.6 days and 1.3 days battery under heavy usage, as well as 47 hours music and 16 hours HD video streaming.
Louie Hu, Huawei NZ service - marketing manager says, "We are committed to providing consumers with premium smartphones that offer unique, personalised innovations that complement day-to-day life, and the standard of quality remains whether you're purchasing from our entry, mid or advanced-range.
"We've had fantastic feedback on our P10 Series te reo Māori language offering to date and we want to make this feature accessible for all New Zealanders, which is why we've developed an entry-level phone with this capability.
Impressive display, a capable camera and sleek design round out the Y Series' list of accolades.
Both offer 720 pixels x 1280 pixels resolution via the Y5 2017's 5.0-inch IPS and Y7's 5.5-inch HD display.
Todd Hardie, Vodafone head of terminals says, "We connect millions of Kiwis every year and we absolutely believe in preserving the national taonga (treasure) that is te reo Māori.
"We are delighted to offer customers the chance to get their hands on one of these great new Huawei phones, which gives them the option to set their preferred language to te reo Māori.
Both phones are available now exclusively from Vodafone stores.
Hu finishing, "Huawei is a brand for all consumers and all consumers deserve quality.
"That's why we strive to apply all our best technology to bring consumers great products, at a price point that suits them.