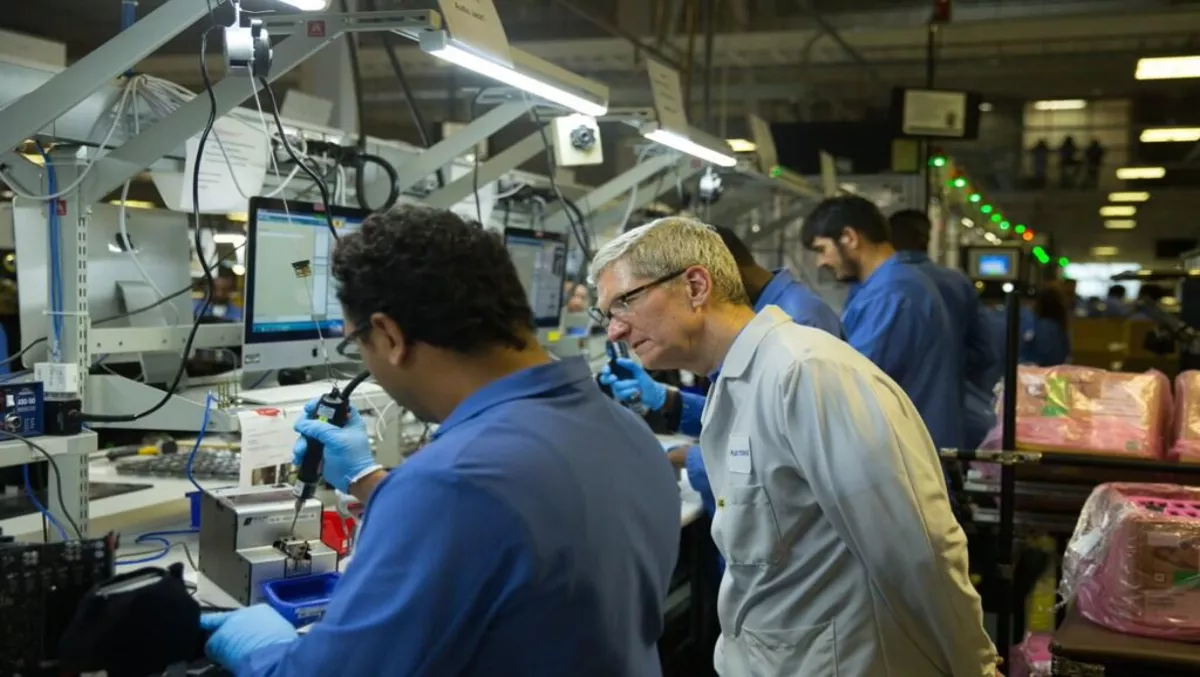 iBlunder: Apple uses Windows on Mac Pro production line
Tue 10 Jun 14
FYI, this story is more than a year old
Manufacturing of Apple's Mac Pro involves the use of the Windows operating system, so says the photo tweeted by CEO Tim Cook over the weekend.
A move which will no doubt leave the Cupertino PR team squirming, Cook's tweet read:
"Watching the Mac Pro come together in Austin yesterday, thanks to a team loaded with American manufacturing expertise."
With an iMac visibly running a Microsoft Windows operating system in the background, it goes to show that even Apple uses the work of Redmond to get the job done.
Taken at the Austin, Texas production plant where the Mac Pro is manufactured, many will no doubt believe the photo is irrelevant, but given Cook's recent putdowns of Microsoft, the global media are having a field day.
After mocking the poor adoption rate of Microsoft's Windows 8 compared to OSX Mavericks, this is probably a photo Apple's PR team could have done without…
Watching the Mac Pro come together in Austin yesterday,thanks to a team loaded with American manufacturing expertise. pic.twitter.com/5LcCOFIVgC

— Tim Cook (@tim_cook) June 6, 2014