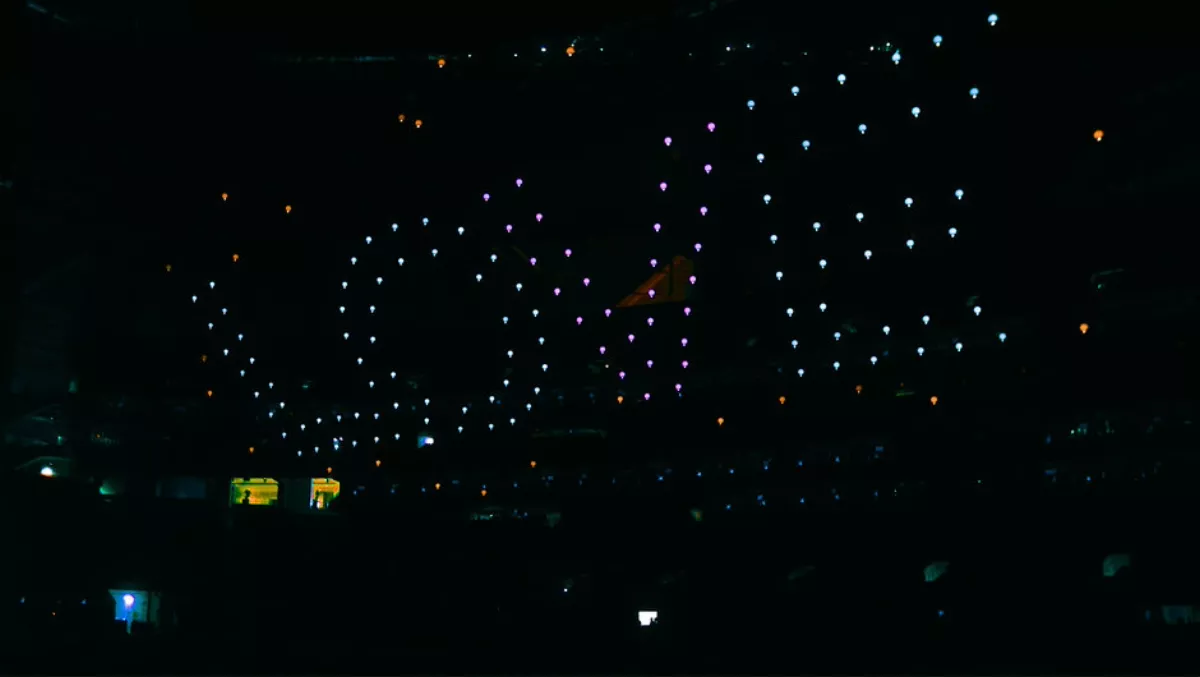 Intel breaks its own record with Super Bowl drone show
FYI, this story is more than a year old
Forget about the result of the Super Bowl LIII - Intel was only concerned about the halftime show.
The Corporation partnered with the NFL to design and deploy the first-ever live drone light show during a Super Bowl Halftime Show.
As Maroon 5 began its song 'She Will Be Loved' (which according to various sources came with mixed reviews), Intel launched 150 of its Shooting Star drones to float up and over the field in a choreographed performance in line with the music to form the words 'ONE' and 'LOVE'.
The drones had also been tailored to emulate the look and experience of floating lanterns. However, Intel says the real challenge was forming a pre-programmed flight path for the drones to follow, as given the show was inside a closed stadium environment it wasn't possible to use GPS.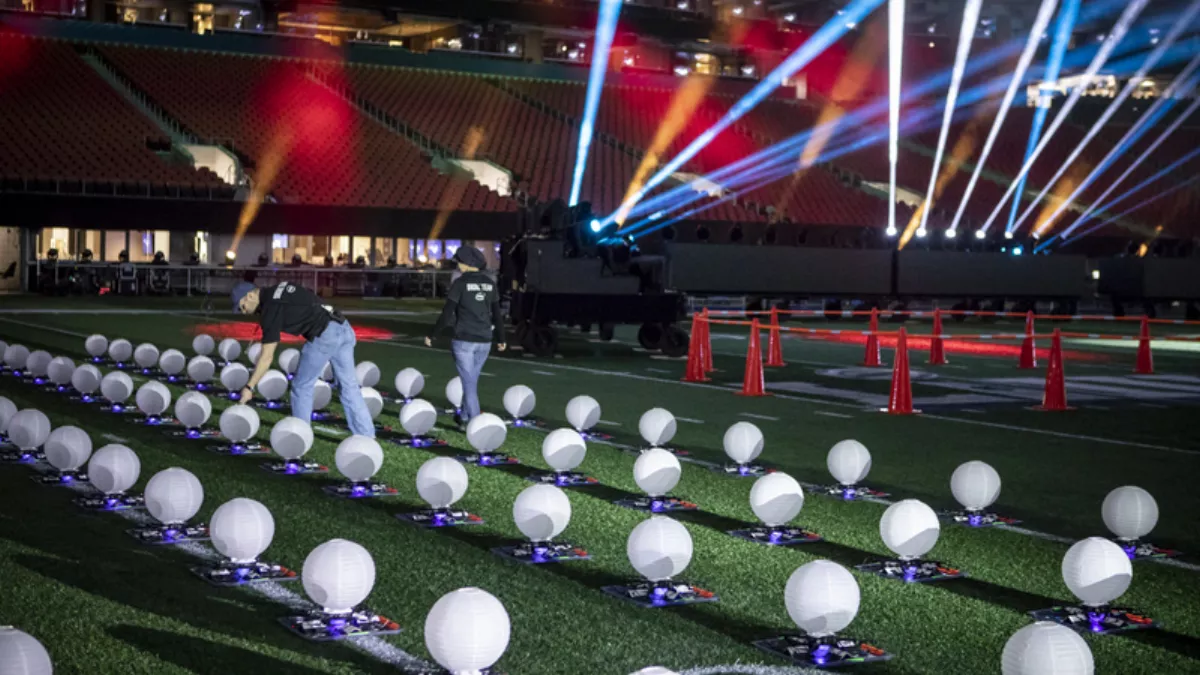 The feat achieved by Intel also surpassed the previous record for the number of drones flown indoors, which the company set last year at CES 2018 with 110.
"Our team constantly looks for opportunities to push the boundaries of innovation and deliver stunning entertainment experiences with our drone technology," says Intel vice president and Intel Drone Group general manager Anil Nanduri.
"When we received the opportunity to bring our drone light show technology back to the Super Bowl, we were excited by the challenge to execute it live and within a closed stadium environment. We collaborated with the show producers, both creatively and technically, to bring a special and unique show experience to the viewers. It was an honour to have performed with Maroon 5 to create a memorable experience for those watching live from their seats in the stadium and for viewers watching at home.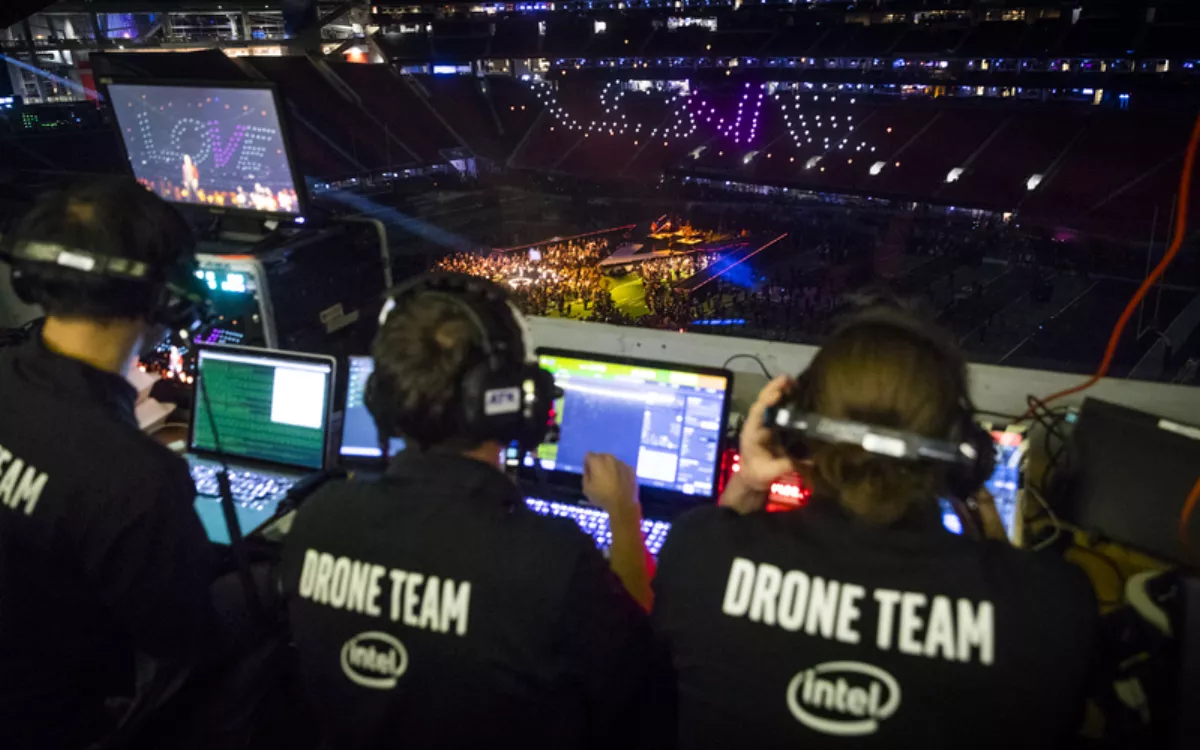 Intel's Official technology Provider for the NFL partnership also extended to broadcast, where the company installed Intel True View in 13 NFL stadiums. The company asserts volumetric capture is enabling immersive experiences that bring the game to life from every angle, which allows fans to analyse key plays with multi-angle views - including through the eyes of players.
With high-performance computing, Intel True View is able to absorb colossal amounts of volumetric video data captured from 38 5K ultra-high-definition cameras into immersive 3D replays of the game's biggest moments.
"There is tremendous potential in what True View can do to bring our fans closer to the game than ever before," says NFL Media Strategy and Business Development vice president William Deng.
"We are thrilled to be partnered with Intel to advance this ground-breaking technology. It truly brings the fan into the action and gives them a perspective of the game that was never before possible.
Intel asserts it will continue to explore new technologies that enable the rich viewing and entertainment experiences of the future.