Intel continues to push towards full vehicle autonomy in 2018
Thu, 11th Jan 2018
FYI, this story is more than a year old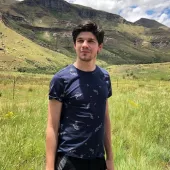 By Jacques-Pierre (JP) Dumas, Reviewer
Speaking on the topic of autonomous driving today at CES 2018, Mobileye CEO Professor Amnon Shashua explained that millions of cars hitting the streets this year, simply equipped with a front-facing camera and Mobileye's new fourth-generation EyeQ system-on-chip, will play a crucial role in the delivery of a driverless future.
These cars from BMW, Nissan and Volkswagen will harvest low-bandwidth data packets, which will be aggregated in the cloud, thereby enabling the creation of high-definition maps through Mobileye's Road Experience Management (REM) program.
These maps will eventually play a key role in delivering safe and affordable Level 4/5 autonomous cars, but in the near-term are creating an entirely new category called Level 2+.
Advanced consumer-targeted systems, which take over the driving tasks under many conditions (on-highway and beyond), have gained significant momentum.
Many were included in Mobileye's 30 ADAS design wins in 2017 and are among Mobileye's 15 program launches in 2018.
The ability to deliver precision maps at scale and low cost by leveraging the proliferation of camera-based safety systems on cars takes these systems to a new level at an affordable price.
Overall, Mobileye has design wins for advanced L2+ and L3 autonomous systems with 11 automakers who collectively represent more than 50% of the auto industry, designs that will launch this year and in 2019.
In parallel to ADAS and L2+/L3 development for consumer-owned vehicles, most automakers are also in the development stages for L4/L5 technology to support fleet-owned networks of fully autonomous vehicles.
Mobileye announced a new collaboration with large Chinese automaker SAIC Motor to develop L3/L4/L5 autonomous vehicles as well as bring to REM mapping to China.
Deep R-D engagements with a number of other major automakers are ongoing and additional announcements are expected soon.
The first car in Mobileye's 100 autonomous vehicle test fleet was shown during a keynote.
This fleet will use the development and validation platform described above for a fully integrated Mobileye/Intel solution.
The fleet will showcase Intel and Mobileye's full suite of safety-minded and economically scalable software, including surround-view computer vision, crowdsourced REM-based mapping and localization, several levels of sensor fusion, efficient, semantic-based artificial intelligence (AI) for driving policy (decision-making), and a formal safety layer.
You can also check out Intel's vision for smart cities below: