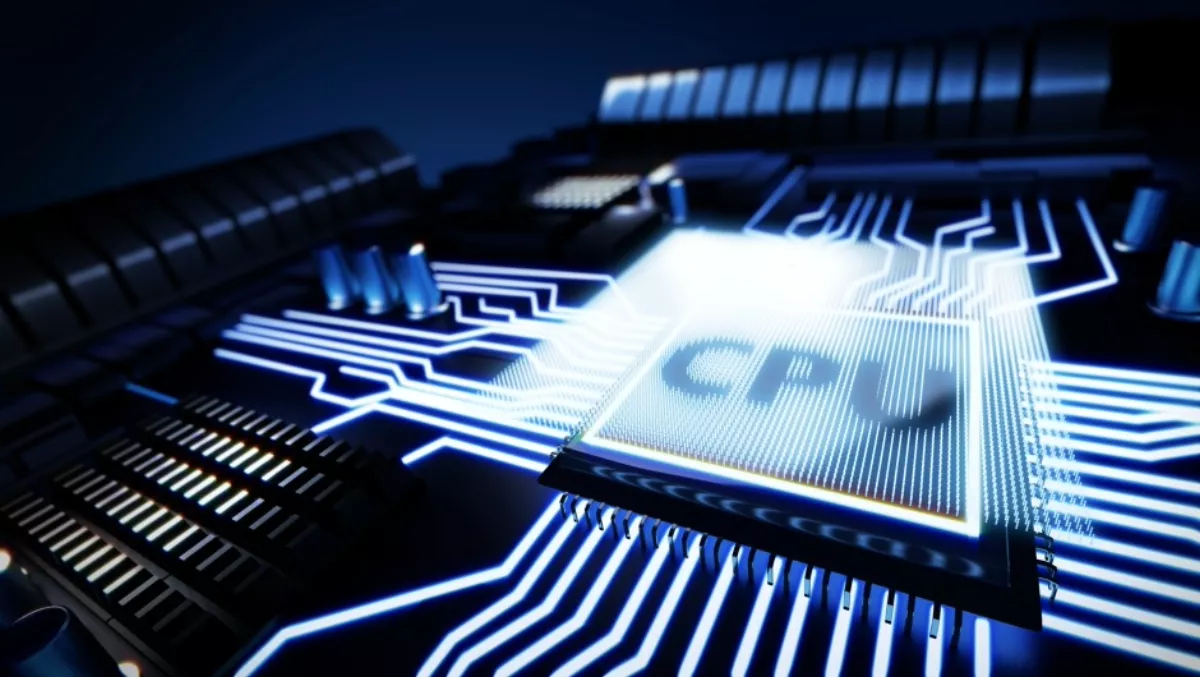 Intel launches 10 core monster CPU
Wed, 1st Jun 2016
FYI, this story is more than a year old
Intel have finally revealed their latest high-end CPU. It is a 10 core monster that will crunch through data like a dieter at a pizza convention.
Codenamed Broadwell-E, the new silicon is set to launch at this year's Computex. Made with 14nm production methods, Broadwell-E chips run as cool as current generation core i-7 CPUs while sporting more transistors. It'll also work with Intel's X99 platform.
Eight core, quad core and dual core CPUs are nothing new but Intel are upping the ante by cramming 6, 8 or 10(!!!) cores. This translates into 12, 16 or 20 threads. The Broadwell-E clocks in at 3GHz with a turbo boost (the exact clock-speed of turbo boost has yet to be confirmed). The Broadwell-E CPUs will also come unlocked and will support overclocking.
Broadwell-E CPUs will also feature 25MB of L3 cache (2.5 MB per core). It is compatible with existing X99 motherboards equipped an LGA 2011-v3 CPU socket. An Intel spokesperson confirmed that BIOS and driver upgrades will be needed.
It isn't just faster on-chip speed either. Broadwell-E CPU's will use faster i/o. This includes support for DDR4 memory, increased PCI-Express lanes (40 PCI-Express lanes for 2 full x16 and 1 x8 PCI-Express slots).
Compatibility with NVMe Express and 3D XPoint SSDs will also deliver zippier storage. Intel has chosen to stick with the 3Ghz clock speed. This is for both energy efficiency and cooling reasons. Intel confirmed that Broadwell-E chips will crank out 140W of heat. This is the same as Intel's existing Core i7 CPUs.
A CPU's clock-rate has long been a big drawcard for PC enthusiasts. This time around the Broadwell-E's large number of cores is more likely to be the big deal for buyers.
Early benchmarks also reveal that the new chip delivers a sizeable performance increase. While most games don't make use of multi-threaded or multi-core processors, the folks at Intel are confident that this is set to change this year thanks to upcoming APIs.
With Computex looming large, expect a slew of new X99 Broadwell-E friendly motherboards. ASUS has already let slip that they are launching a newline of ROG Rampage V Edition 10 motherboards. The ROG MOBOs are expected to compete head-on with MSI's soon to launch X99A Gaming Pro Carbon motherboard.