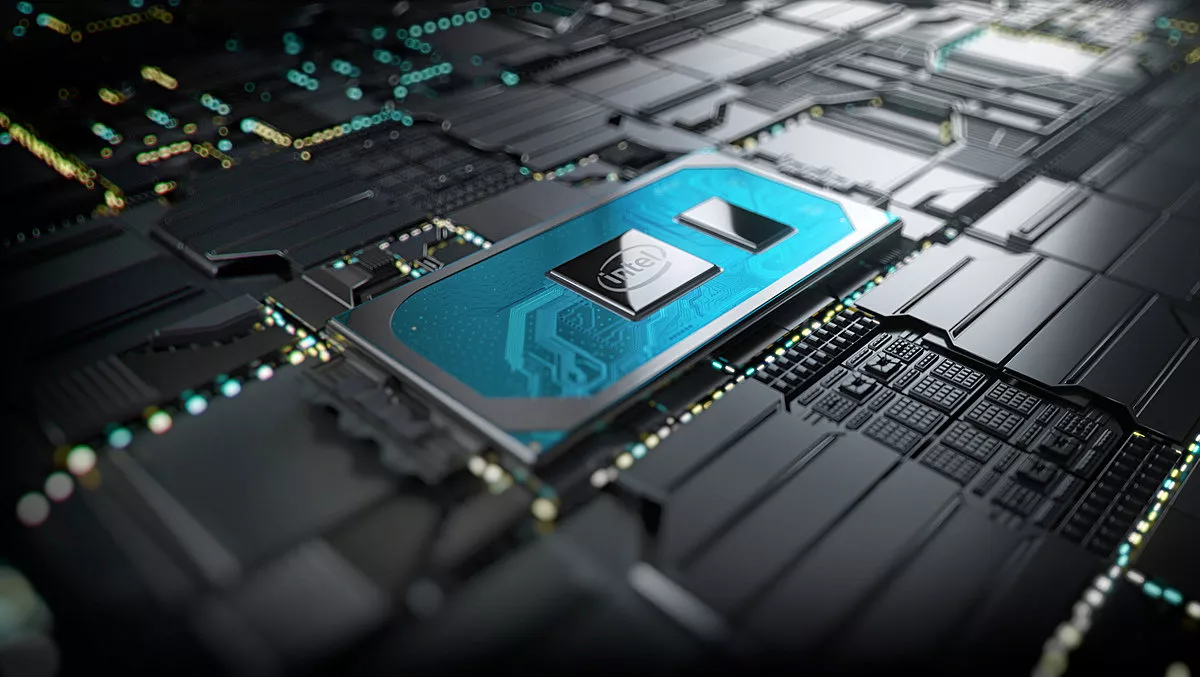 Intel to release 10th gen mobile CPUs later this year
Fri 23 Aug 2019
FYI, this story is more than a year old
Intel's Comet Lake processors are officially the latest 10th generation Intel Core mobile processors, designed to provide performance without compromising battery life.
Comet Lake CPUs will be available later this year in more than 90 designs for use in laptop and two-in-one devices.
The line-up also includes Intel's first 6-core processor in the U-series, faster CPU frequencies, faster memory interfaces and the industry redefining connectivity with Intel Wi-Fi 6 (Gig+) and broader scaling of Thunderbolt 3.
Earlier this month, Intel launched the first products in 10th Gen Intel Core processor family, which were developed on the 10nm process technology and focus on bringing high-performance artificial intelligence (AI) to the PC at scale. Intel says this is a big leap forward in graphics performance and best-in-class connectivity.
The new processors introduced today share the same leading platform connectivity, while expanding the family with processors for scaling performance and frequencies for modern productivity workloads.
The result is a complete family of processors that complement each other, giving people choices for what usages matter most to them and re-imagining the possibilities of a modern laptop experience.
Integrated Intel Wi-Fi 6 (Gig+) brings enhanced WPA3 security for additional peace of mind and is nearly three times faster to enable quick file downloads and more responsive performance throughout the home.
Systems with these processors also support Thunderbolt 3 controllers enabling up to four Thunderbolt 3 ports, each capable of delivering power, download speeds of 40 Gb/s and connecting to the thousands of docks, displays and peripherals in the market, all via a single cable.
"Our 10th Gen Intel Core mobile processors provide customers with the industry-leading range of products that deliver the best balance of performance, features, power and design for their specific needs," says Intel corporate vice president and general manager of mobility client platforms in the Client Computing Group, Chris Walker.
"From multitasking to everyday content creation, the newest additions to the family scale performance for even higher levels of productivity — in addition to offering best-in-class platform connectivity via Wi-Fi 6 (Gig+) and Thunderbolt 3 that people expect with 10th Gen."
The new processors scale the number of designs optimised with Intel Adaptix Technology, supporting modern standby for faster wake and enabling multiple voice assistant services built into the PCs.
Within Intel Adaptix Technology, Intel Dynamic Tuning Technology enables OEM partners to tune 10th Gen Intel Core processor-based systems to achieve even more performance — ranging from 8% to 12% on a typical system.
On select designs, Intel Dynamic Tuning Technology now offers the first ever AI-based pre-trained algorithms to predict workloads and allow higher turbo burst when responsiveness is needed and extended time in turbo for sustained workloads.
Laptops and 2-in-1s powered by the new 10th Gen Intel Core processors will be available from PC manufacturers later this year.
Select systems from PC manufacturers based on 10th Gen Intel Core processors are on track for verification through Intel's innovation program code-named Project Athena.