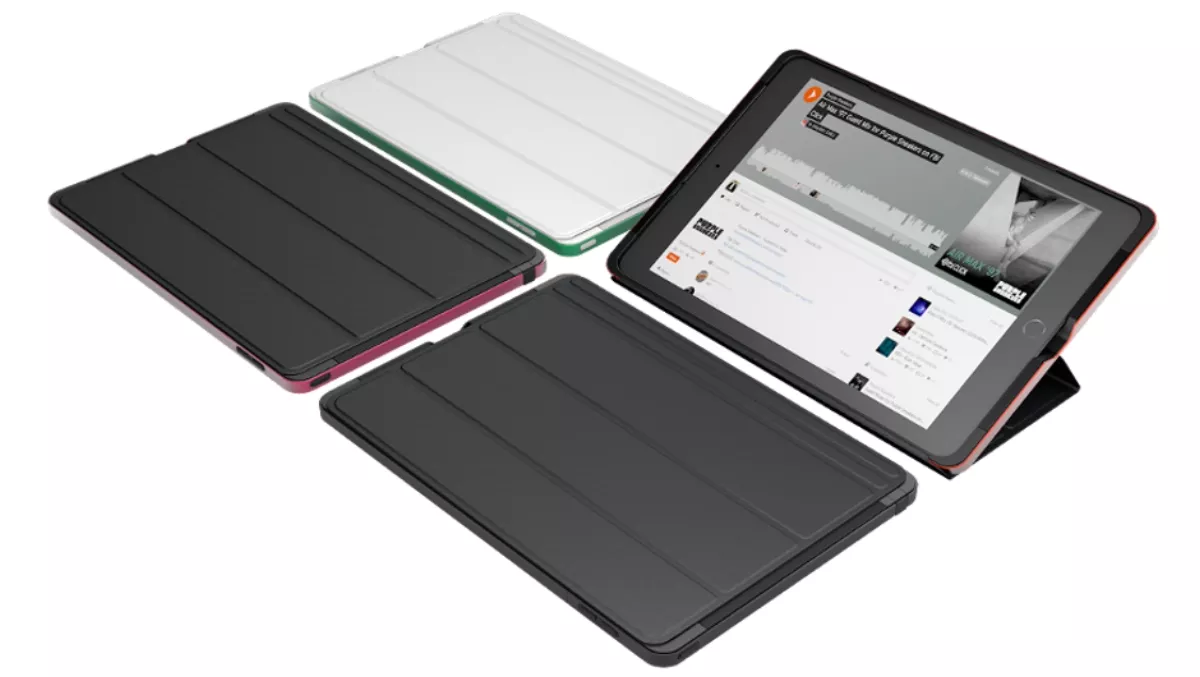 Introducing Ampple, the next generation of portable iPad sound
By Sara Barker,
09 Jun 2016
FYI, this story is more than a year old
The Ampple speaker might just fix your tinny iPad sound - well that's that a team of sound engineers and tech geeks from Latvia are thinking.
The Ampple is an active HD stereo speaker fitted into a 12mm iPad case, which provides 3x the sound that a normal iPad can produce.
Just put your iPad in the case, turn the Ampple on, connect both devices through Bluetooth and then play your audio/video with instant sound boost that can be heard 18 metres away.
The lightweight Ampple uses an acoustic design that enhances frequency range, a professional CONEQ sound algorithm that produces clear, hi-def sound, a 5000mAh Li Po battery that lasts 10 hours.
Ampple is committed to producing and delivering all pre-ordered devices, so if the Ampple sounds great enough to purchase, the company will make sure that you get it.
Ampple is currently running a crowdfunding campaign on Indiegogo to support its development. If you would like to contribute, donate here.