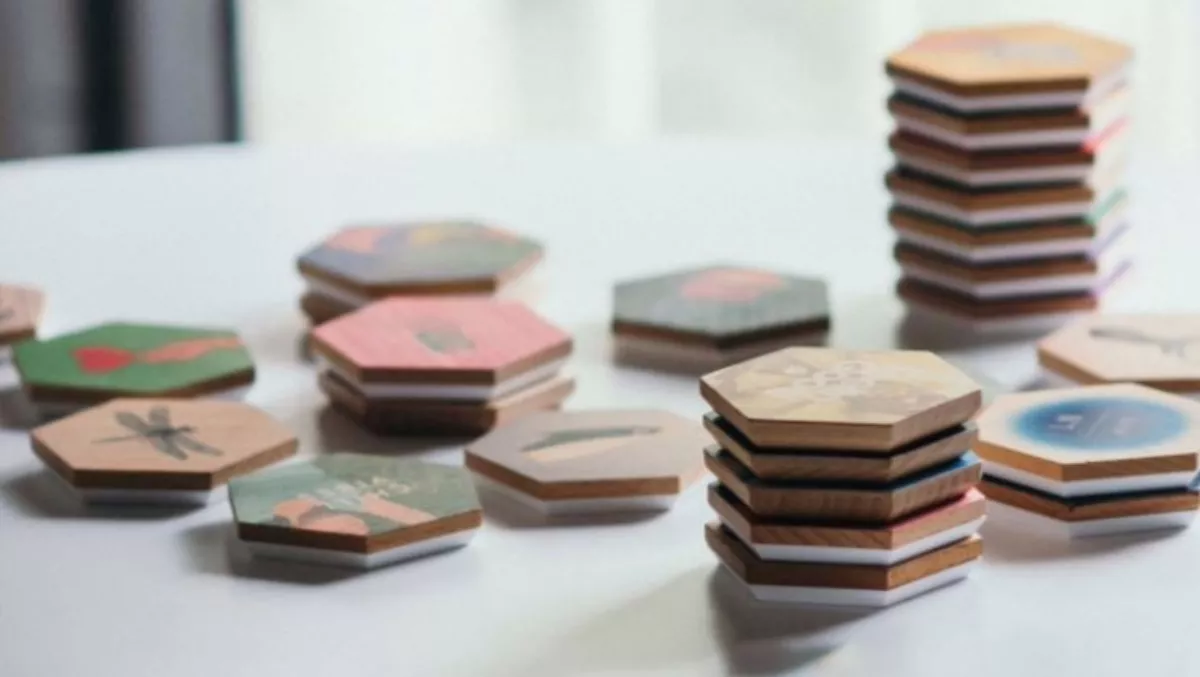 Introducing Qleek, the mixtape of the future
By Jacques-Pierre (JP) Dumas,
Mon 11 Dec 2017
FYI, this story is more than a year old
Qleek is a connected mixtape designed to share important moments of the user's life with songs and photos.
The device is just like a hexagonal CD.
Except users can customize its design and update its content remotely and anytime.
Each Qleek is customizable and evolves with the user's content when they add images or songs, even after they share it.
Its aim is to return to the intimacy of a mixtape with the convenience of the digital.
It takes less than a minute and it is a personal gift everyone can play using their phone.
Qleeks do not have any limit in size, users can seamlessly update their content along with their discoveries even after they gift it.
Users can upload their own design or choose within the Qleek's artwork selection when it comes to how the product looks.
Users can also write a personal note on their Qleek to give even more meaning to their mixtape
Users can play the content of a Qleek using their smartphone camera, any QR reader or the Qleek app.
And every time the content of Qleek changes, users get a notification to play it.
There is also a player, which is an easier way to play Qleeks at home on a TV or sound system.
The Player can play Qleeks with content from Soundcloud, Spotify Premium, Deezer Premium, Podcast and live radio.
You can check out the Qleek here:
​