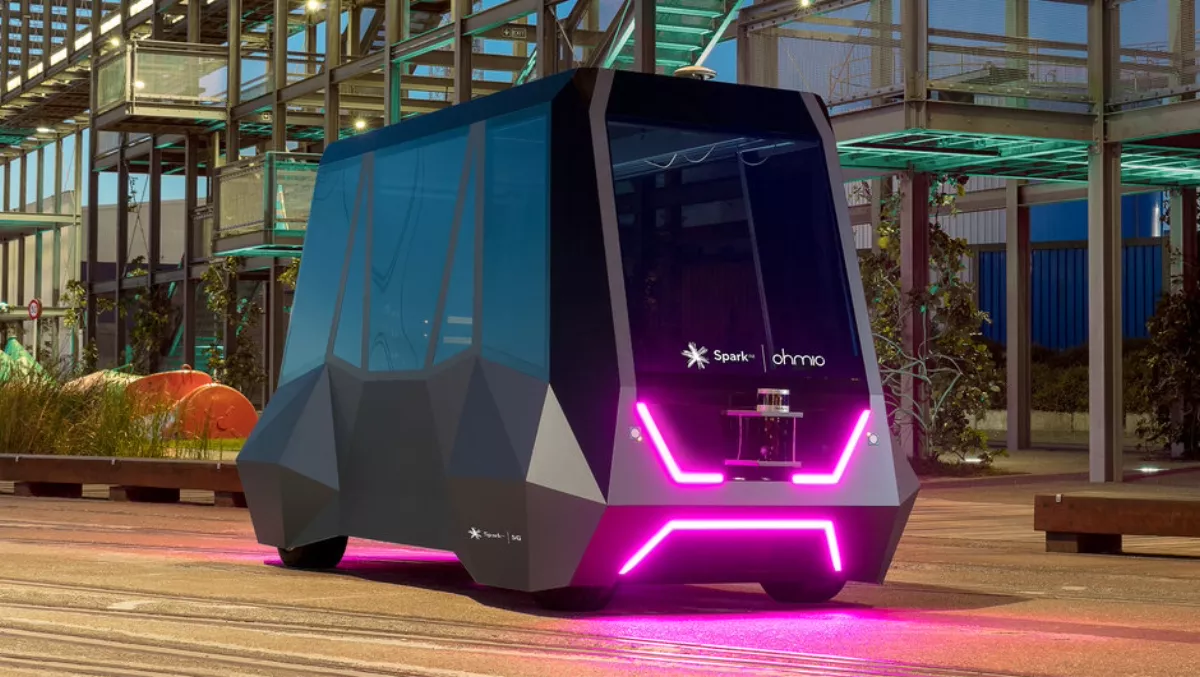 Introducing Spark & Ohmio's first 5G-connected driverless vehicle
FYI, this story is more than a year old
Driverless vehicles are popping up everywhere across the globe. Now Ohmio and Spark have given New Zealand a first glimpse at a 5G-connected driverless vehicle, which is currently being tested on Auckland streets.
Ohmio Automation and Spark are trialling the vehicle in Auckland's Wynyard Quarter Innovation Precinct. The vehicle is connected to Spark's pre-commercial 5G network as part of its 5G Innovation Lab.
Ohmio started trialling autonomous vehicles at Christchurch airport. It has since upgrade the vehicle with technology that will support Spark's 5G network.
The current vehicle seats four people and is able to drive up to 25 kilometres per hour, but for the current test loop it is restricted to 7 kilometres per hour. The test loop lasts around seven minutes.
Passengers are able to hail the vehicle via a tablet. Inside the vehicle, a dashboard tells passengers what its LiDAR sensors are monitoring to make sense of the surrounding environment.
"We believe this test with Spark is only the second of its type in the world. Today has demonstrated some of the exciting opportunities 5G will enable for our autonomous car technology," says Ohmio head of research and development, Dr Mahmood Hikmet.
5G is rapidly gaining attention for its potential that goes far beyond mobile phone and wireless broadband connections.
"A 5G network can be up to 100 times faster than 4G, which unlocks the true potential for autonomous driving, as messages need to be transmitted and decisions made in real-time. A significant drop in latency – or the reaction time when one device talks to another – will give cars human-like reflexes and opens up multiple possibilities for connected infrastructure and a smart city ecosystem," says Hikmet.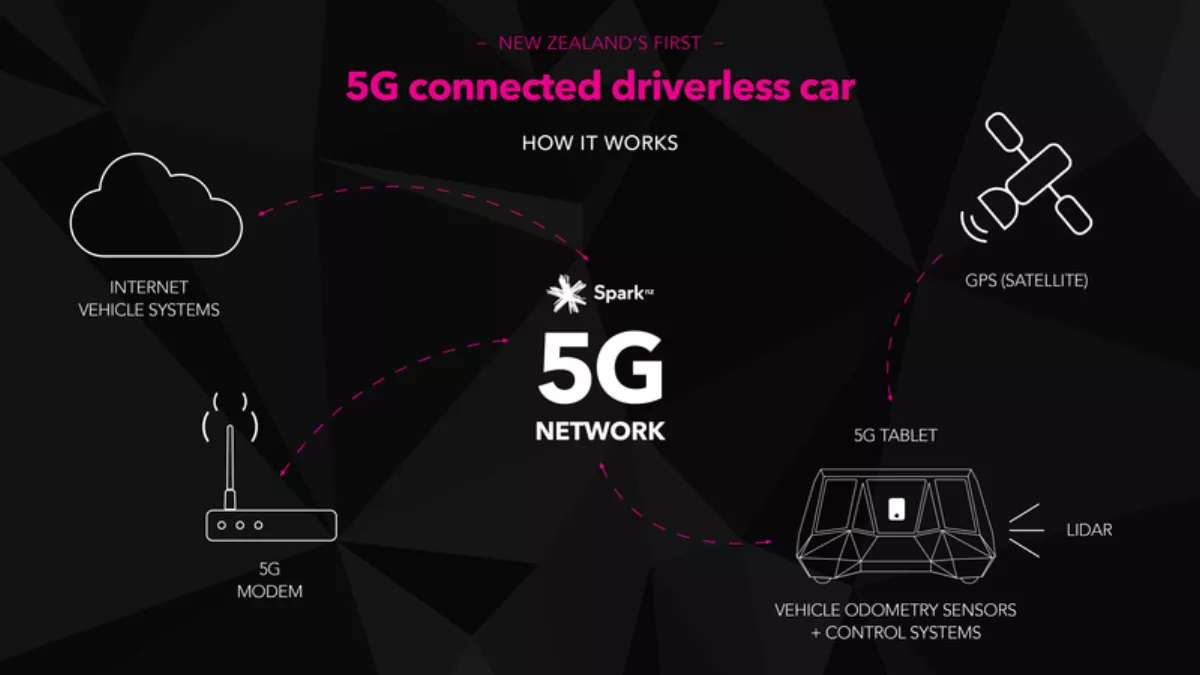 Ohmio aims to launch more driverless vehicles in closed facilities like airports, university campuses, retirement villages and hospitals.
Eventually Ohmio wants to introduce driverless vehicles to public streets, alongside regular vehicles. It first needs to gain on-road certification.
One example of how this could work is a 'First and Last Mile Solution' to carry people short distances and provide a connection to or from transport hubs, reducing the need for park-and-rides.
Speaking about the broader possibilities of 5G, Spark's lead for network evolution, Colin Brown, says many businesses will have their own ideas about what 5G could bring.
"We want to encourage businesses to begin thinking about their own 'driverless car' technology, and how they can prepare for the future of 5G."
Spark started network testing for 5G in March 2018, firstly with 5G mobile speed tests in Auckland and Wellington. The company aims to launch New Zealand's first 5G network on July 1, 2020 to coincide with the America's Cup.
"As our 5G Innovation Lab evolves, we are looking forward to working closely with more New Zealand businesses to test and explore the future of 5G together," says Brown.
"Today is another step on the road to 5G for Spark and New Zealand businesses. Over the coming months we will continue rolling out more real world tests of 5G-connected technology with businesses."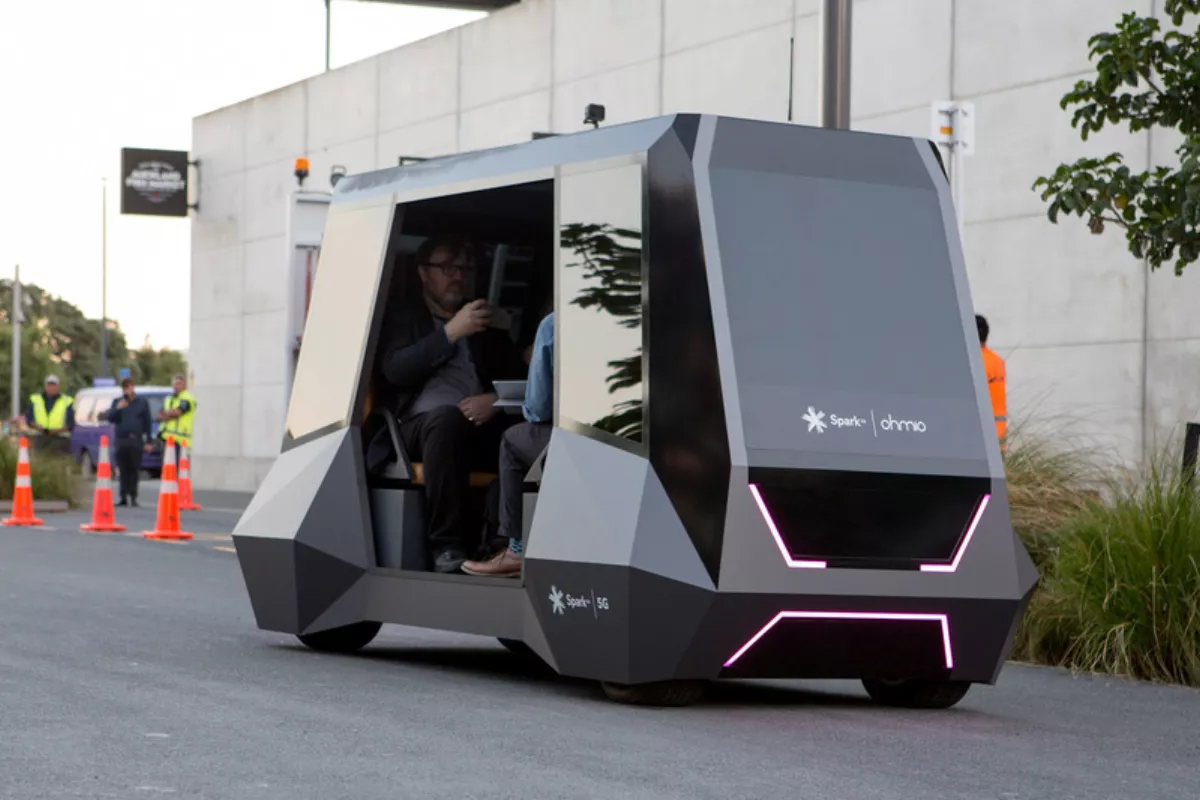 Related stories
Top stories