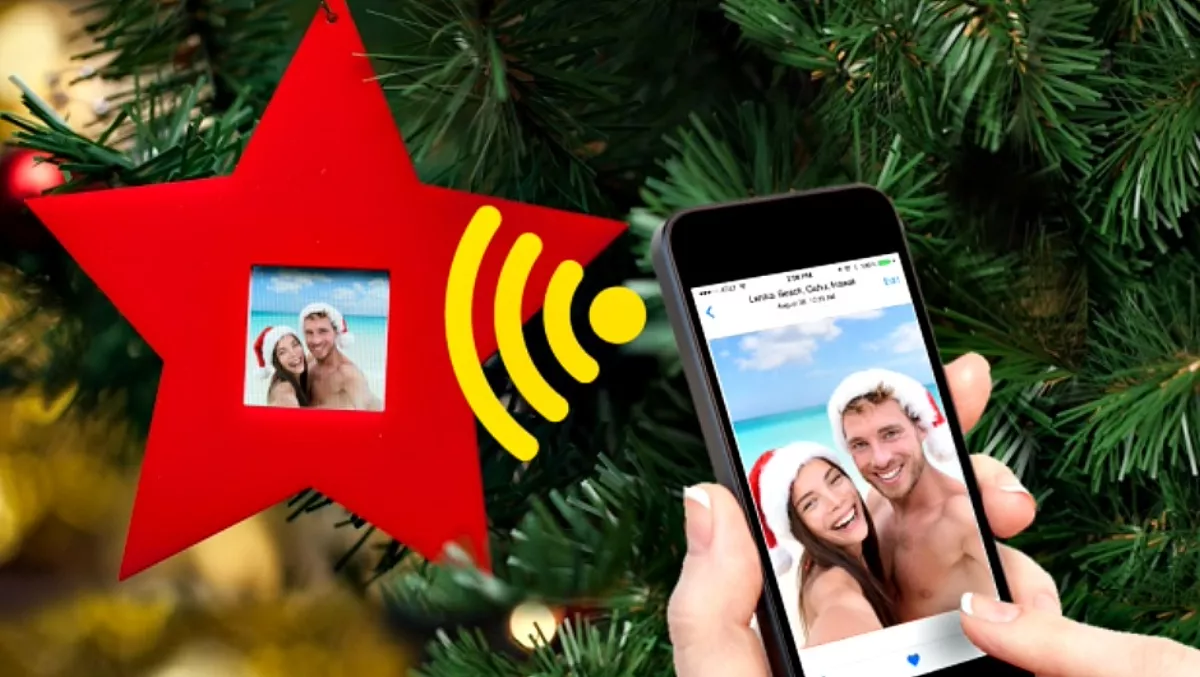 Inventor aims to bring Christmas ornaments into 21st century
FYI, this story is more than a year old
The first documented use of a tree at a Christmas celebration was in the town square of Riga, the capital of Latvia, in 1510.
Now, Christmas trees are a staple of the celebration and can be seen in all their glory throughout December. In fact, it's estimated about 80 million trees are purchased worldwide to be used in homes, shops and city centres.
Inspired to bring the 500 year old tradition into the modern world, Barton Listick has invented Jolly, the world's first smart connected Christmas tree ornament, and launched an Indiegogo campaign to fund its production and release.
Listick says, "A few months ago while working on a different gadget project, my thoughts drifted to Christmas, and I realised in a flash that a Christmas tree ornament, using today's tiny technology and an Internet connection, could bring new fun and interactivity to the age-old Christmas tree. I immediately dropped my other project and set out to build that ornament."
The ornament is in the shape of a star with a square in the centre for a 1.5" OLED display. It can be configured using an app on an iPhone or Android and includes a variety of holiday-themed entertainment.
Users can set up Jolly to play a Christmas calendar countdown, Santa tracker, Bible verses and personalised animations. They can also transfer photos of family and friends from photo sites, phones and social networks.
"Imagine receiving holiday greetings from friends and family displayed right on your tree. We've dubbed that feature 'tree mail,' and it's just one of the crazy but fun possibilities that this new ornament makes possible," says Listick.
The crowdfunding campaign aims to raise $50,000 and runs until the end of December, with the money going to finalising the production-ready model of Jolly, placing the first production order, completing the development of the apps and web-based portal, and shipping Jolly to backers.