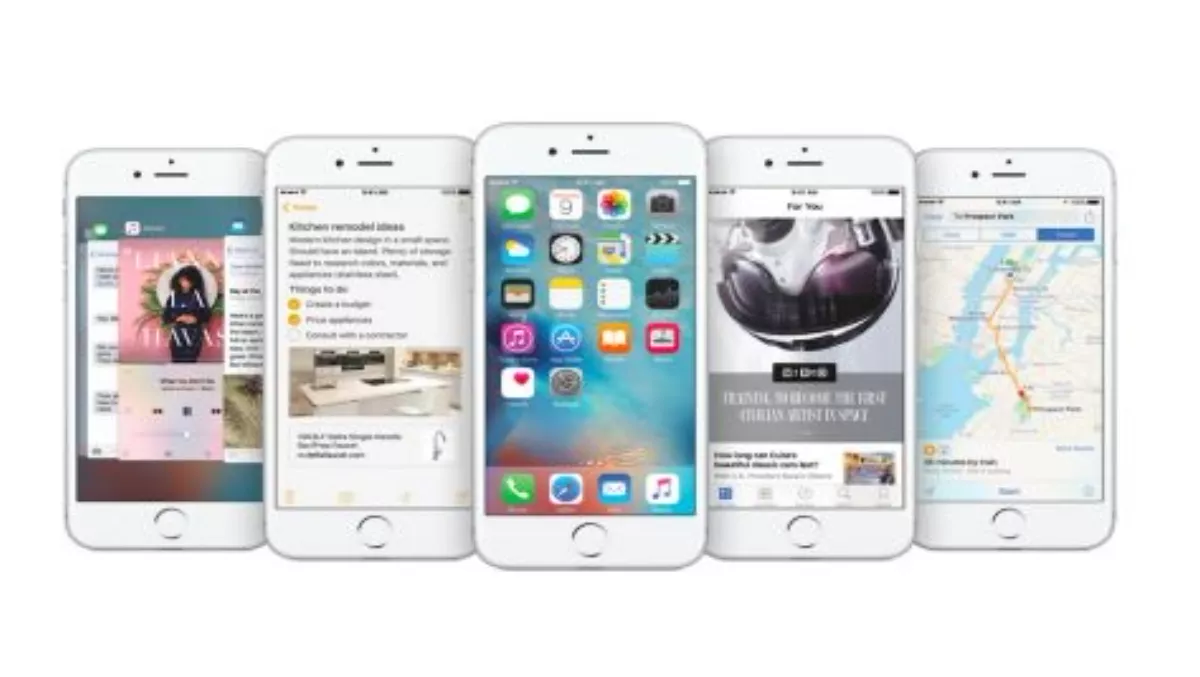 iOS 9 just days away
FYI, this story is more than a year old
Apple has confirmed iOS 9 will be available for download come 16 September, as a free update for iPhone, iPad and iPod touch users.
The tech giant says the latest operating system will make iOS devices more intelligent and proactive, with powerful search capabilities and improved Siri features.
"iOS 9 is packed with intelligence that makes every experience with iPhone and iPad even more powerful," says Craig Federighi , Apple's senior vice president of Software Engineering. "Siri can do more than ever and new proactive assistance helps you get more done before you ask, all while protecting users' privacy," he says.
"With iOS 9 we focused on strengthening the foundation of iOS with a deep focus on quality, and with the help of more than one million users who participated in our first ever public beta program, we're excited to release the best version of iOS yet."
Federighi says new intelligence works behind the scenes to present users with the right information and the right tie.
"Proactive assistance presents the most relevant information at a given time of day and suggests actions at that particular moment based on the apps you use frequently and the time of day you use them," he explains.
iPad users will be able to view and interact with two applications at once, with the new multitasking features, and the Picture-in-Picture functions enables users to play video while browsing the internet or composing emails.
The Slide Over function lets users simultaneously work in a second app without leaving the one they are in, and easily switch between apps.
Split View allows users to view and interact with two apps at the same time, side by side, and resize the view to prioritise one app over another.
Picture-in-Picture lets users continue a video or FaceTime call while using another app.
As well as additional iPad functionality, several built-in apps have been redesigned, and there is a new News app.
Siri features an all-new design, contextual reminders based on time and location, and new ways to search photos and videos.
Federighi says search queries deliver more relevant results from more categories, including sports scores and schedules, simple math calculations, weather conditions and stock prices.
The update means typing on a iPad will be faster and easier, with a new Shortcut Bar that displays editing tools, and new Multi-Touch gestures make it even easier to select, edit and move text, Federighi says.
"The powerful built-in apps on iPhone and iPad are designed for all your essential, everyday tasks. In iOS 9, we're delivering a completely redesigned Notes app, support for transit in Maps and an all-new News app," he adds.
Federighi says this latest release makes the foundation of iOS stronger with refinements including battery optimisation that provides a typical user with an additional hour of battery life, and a low-power mode to further extend battery life.
Software updates require less space to install and the Install Later feature can perform updates to a user's device when it's not in use.
Enhanced security features in iOS 9 keep devices and Apple IDs secure by strengthening the passcode that protects devices and improving two-factor authentication by building it directly into iOS, making it harder for others to gain unauthorised access to an Apple ID.
Related stories
Top stories