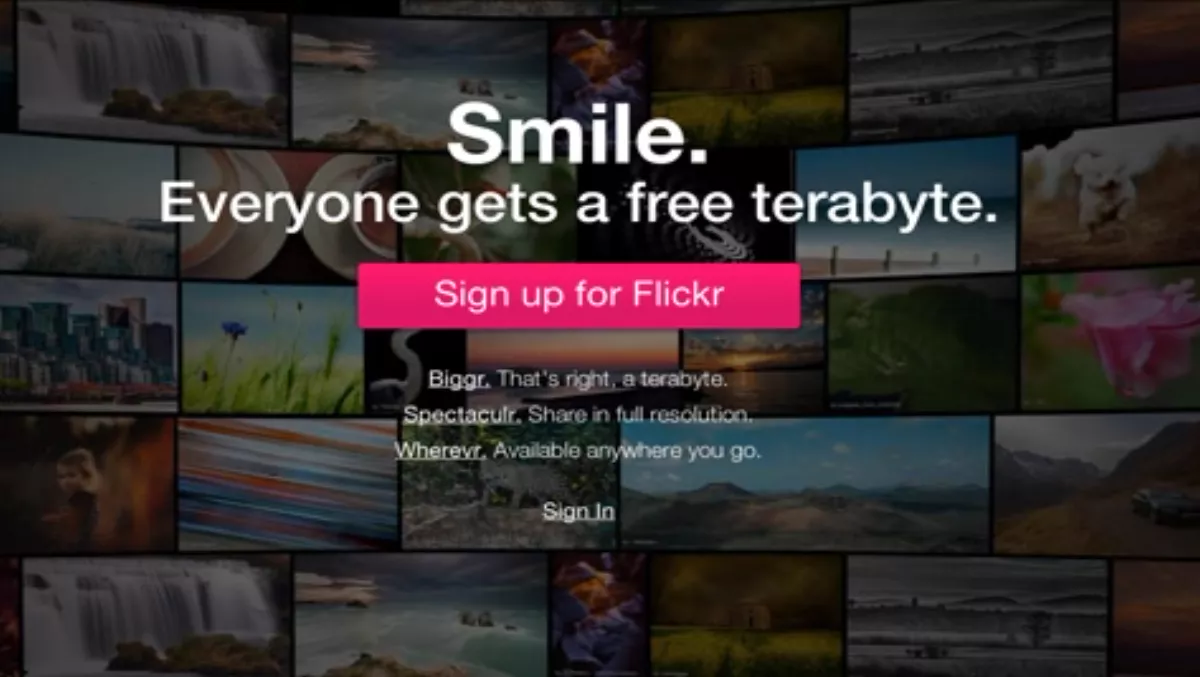 Is Yahoo's treatment of Flickr a sign for Tumblr
Wed 22 May 2013
FYI, this story is more than a year old
Hot after Yahoo's announced it had purchased Tumblr,  it launched a complete revamp of Flickr.
Stewart Butterfield and Caterina Fake sold Flickr to Yahoo for USD $30 million in 2005, both would have expressed the same the joy and hope at the time as the Tumblr's founder is now.
Sadly, Yahoo ignored development in Flickr. Despite promising that the service would grow and change. They also promised to stick with its original management team. An unnamed Yahoo employee told Gizmodo earlier that the company denied Flickr resources as it simply didn't "generate sufficient revenue".
Flickr had been lumped together with Yahoo's other failed and pricey bets like GeoCities, Broadcast.com and Overture. Yet hope remains it can get a second chance.
Yesterday Yahoo announced a major overhaul of Flickr, including three key components: Spectaculr, Wherevr and Biggr. The updates do have cheesy names but they do bring much needed improvements.
As part of the facelift, Flickr's Spectaculr component gets a new desktop design that places photos front and centre with a new stream that doubles as collage-like scrolling gallery. A slideshow that displays Flickr photos full-screen was also created. Most importantly Flickr will improve the user experience by now allowing users to upload full-resolution photos.
Every user now has a massive 1 terabyte of storage free of charge. Flickr's Biggr initiative essentially enables each user to upload approximately 537,731 photos in full, original quality. That's more than any other competing service.
The Wherevr aspect is simply the announcement of the Google Play's Flickr app, it will be available in 10 languages. When the iOS version of the app was released earlier this year it was a huge hit and it increased usage by 25%, Yahoo hopes to capture the same growth with Android users.
The new improved Flickr looks totally different from Monday's blue link's on a white background with thumbnails. And the new Flickr does allow you to share to the new sister service, Tumblr.