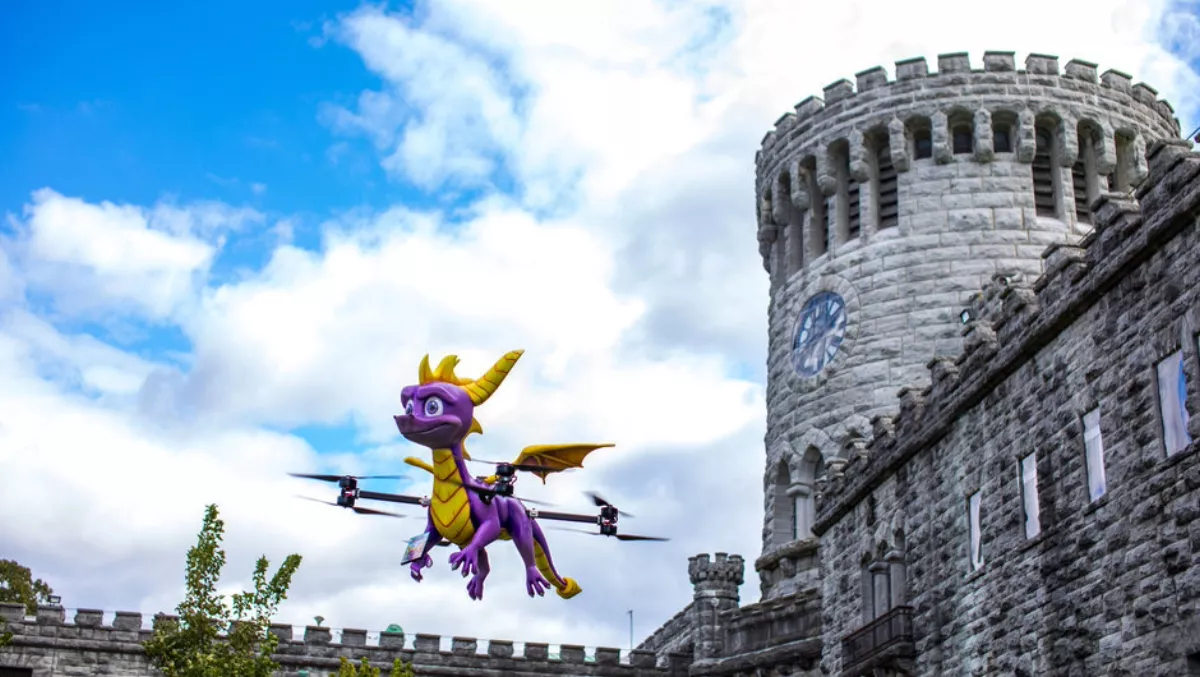 It's not a bird, not a plane, but a real flying Spyro
By Sara Barker,
Thu 1 Nov 2018
FYI, this story is more than a year old
In case you've got a trip to the United States on the card soon and want a quirky travel pic, it might pay to look up in the skies…because you might just find a fire-breathing, talking Spyro hovering around.
To celebrate the upcoming release of the Spyro Reignited Triliogy on November 13, Activision designed a Spyro drone that will travel across the US and visit some of the real-life locations that the game is based on.
The life-size Spyro drone will first visit Stone Hill near New York City and then set off to explore the landscapes. All of this will be documented Spyro's social media channels.
Spyro will even make a stop to see Snoop Dog and offer an early copy of the Spyro Reignited Trilogy, 20 years after the original Spyro game was released.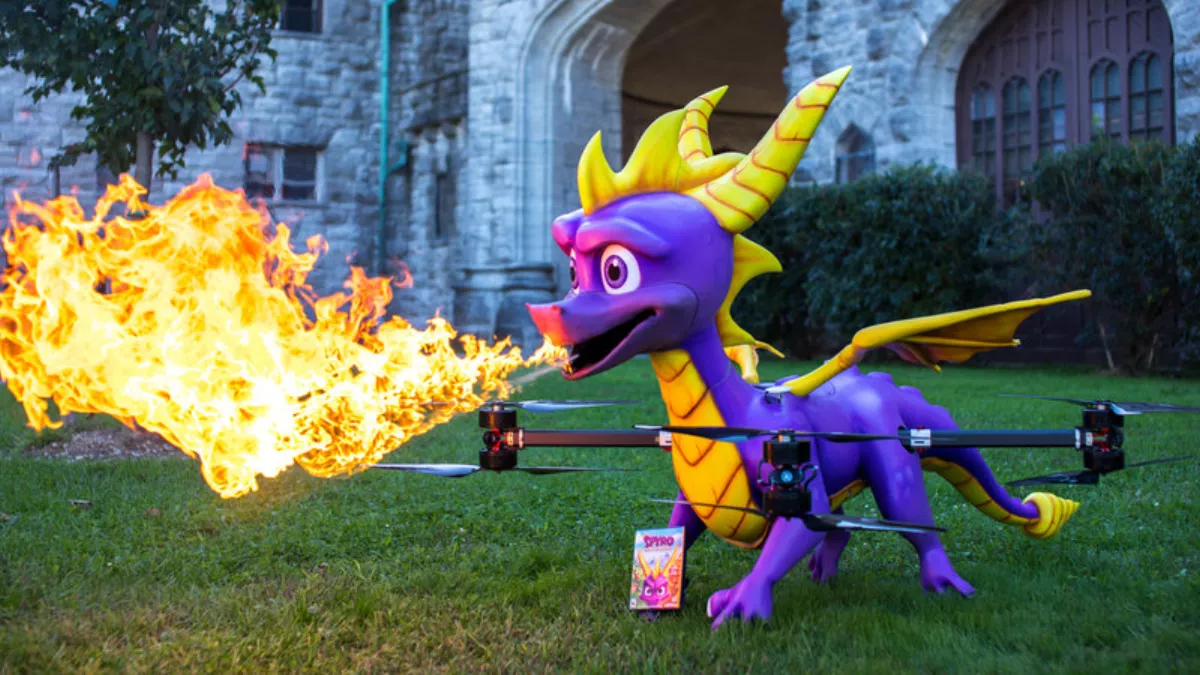 The Trilogy includes the three original games, Spyro the Dragon, Spyro 2: Ripto's Rage! and Spyro: Year of the Dragon, all of which have had the HD treatment to bring the games up to 21st century level excitement.
"Explore the expansive realms, re-encounter the fiery personalities and relive the adventure in fully remastered glory. Because when there's a realm that needs saving, there's only one dragon to call."
Now the games feature modern-day mechanics, better lighting, recreated cinematics, full analog stick support and smooth camera handling. Even the games' soundtracks have been given a spruce up. The maps remain faithful to the originals.
Lead developer Toys for Bob remade the games from the ground up, with more than 100 levels, enhanced reward sequences, and Spyro's gang of sidekicks, dragons and other goofballs including Sparx the Dragonfly, Hunter, Sheila, Agent 9 and Sgt. Byrd.
"We're deeply passionate about staying true to the legacy of the original three Spyro games with the Spyro Reignited Trilogy," says Toys for Bob chief creative officer Paul Yan.
"We've poured a lot of love into making the personalities and worlds feel just like fans remember them, while also keeping the game collection surprisingly fresh with lush, high definition detail. We're bringing back the Spyro we all fell in love with 20 years ago."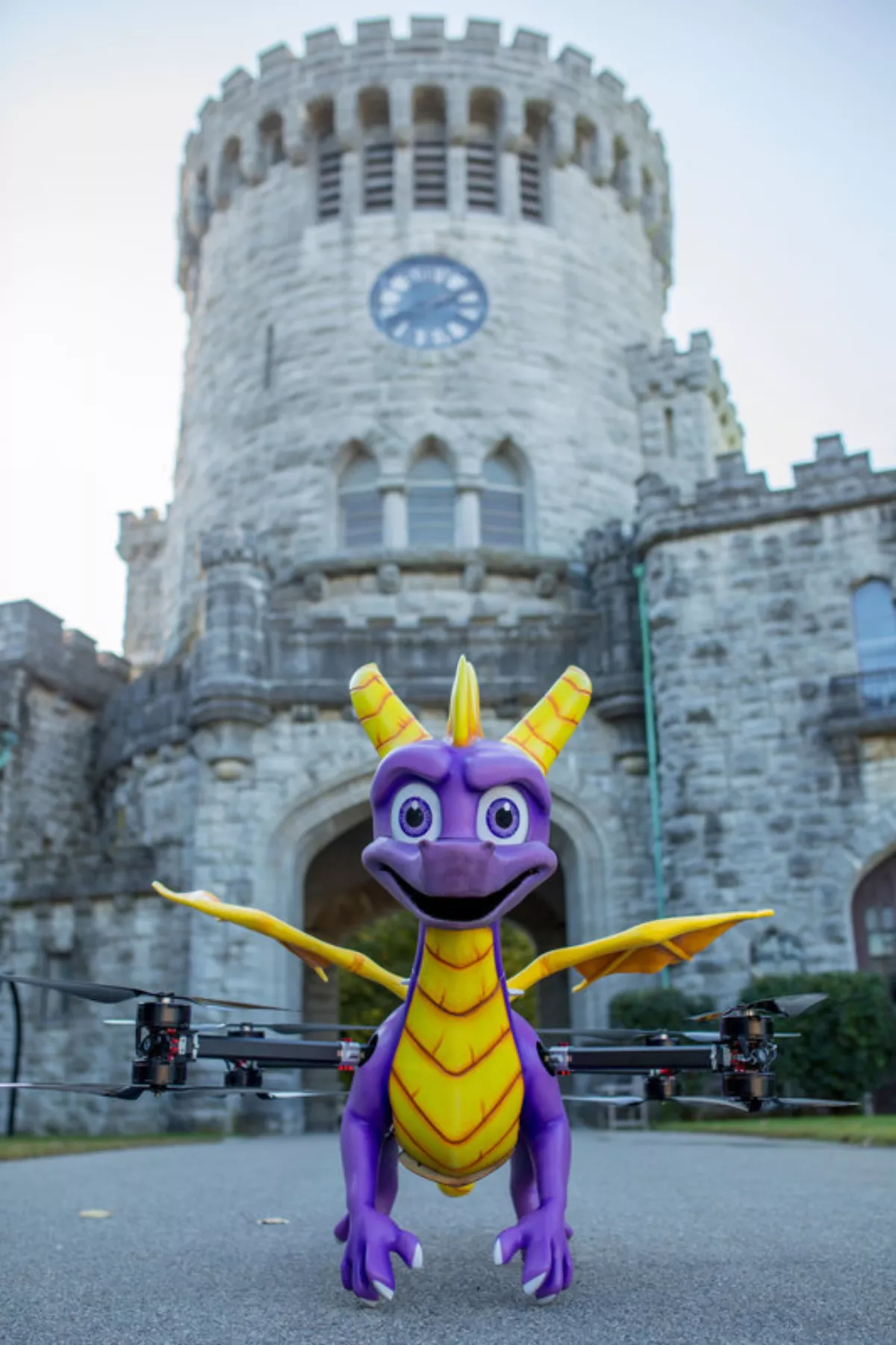 Tom Kenny, The original voice actor from Spyro 2: Ripto's Rage!, and Spyro: Year of the Dragon, has returned to play the voice of Spyro.
The Spyro Reignited Trilogy will be out on PS4 and Xbox One on November 13.