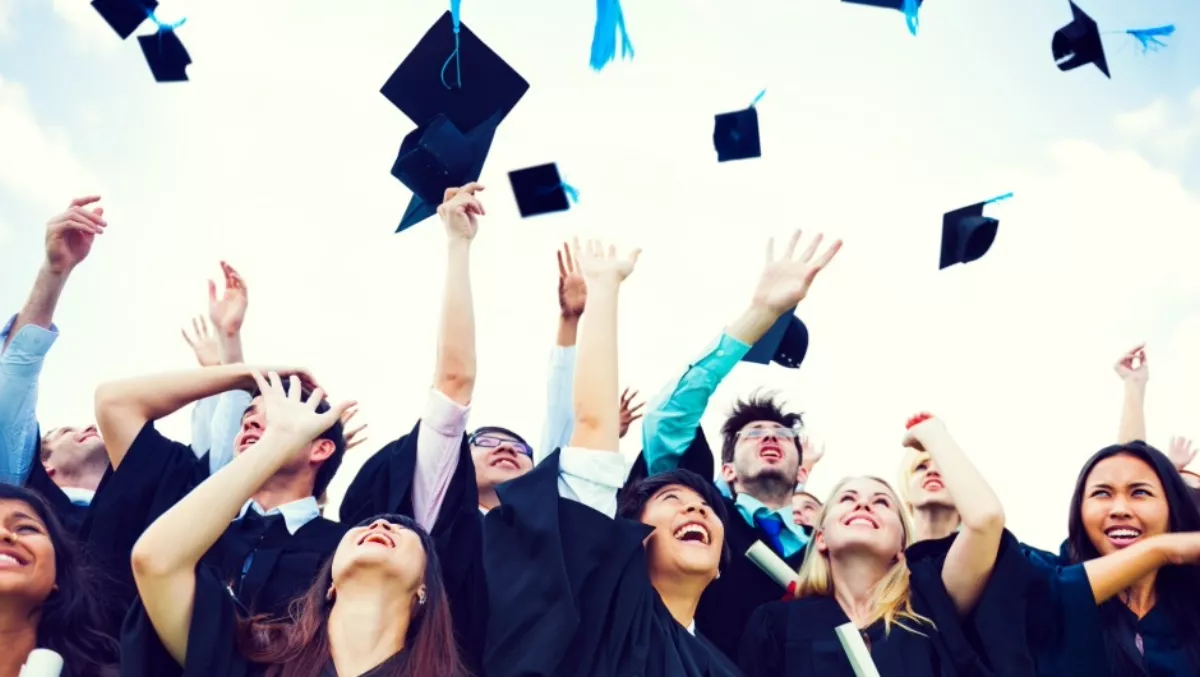 IT a top earning degree for Kiwi students
FYI, this story is more than a year old
Information technology is one of the highest earning degrees New Zealand tertiary students can study, along with civil engineering. This is according to information the Government has released about income premiums for graduates studying in different disciplines at universities and other tertiary providers.
Four factsheets on the national employment outcomes for young domestic graduates, released by the Ministry of Education, follow the earnings and employability of students for the first nine years following graduation. The information comes from a dataset administered by Statistics New Zealand using the earnings for each discipline based on actual tax returns.
The findings show those with sub-degree diplomas in civil engineering had earnings 67% above the national median earnings after five years of employment, graduates with a diploma in the field of other information technology earned 37% more.
"The highest earning qualifications include health-related fields, engineering and information technology. This underlines the importance of encouraging more students to study science, technology, engineering and maths (STEM) subjects at school and in tertiary education," says Steven Joyce, Tertiary Education, Skills and Employment Minister.
On a broader scale, Joyce says those with a bachelors degree earn on average 40% more than the national median earnings after five years in the workforce.
"Those with post-graduate qualifications above bachelors earn even more. These benefits continue to increase over time," he says.
The figures show that after five years those with a bachelors degree in medical studies earned 201% more than the national median earnings, those with a bachelors in banking and finance and law earned 65% more than the median and sales and marketing was 47% above the median.
Those with qualifications at the bachelors with honours, post-graduate certificate and diploma level generally had even higher premiums than those with bachelors degrees. Graduates with a qualification in accountancy had earnings 100% above the national median earnings, while graduates in civil engineering had earnings 91% higher, graduates in mechanical and industrial engineering had earnings 83% higher, while graduates in banking and finance had earnings 77% above the national median.
At the diploma level, there were a few subject areas where earnings were lower than the national median. Those subject choices include performing arts where graduates earn 20% less than the median wage and visual arts and crafts which has earnings five per cent below the median.
"The release of this information will help students and their families to make smart decisions about what to study which will set them up for a prosperous future. To some extent students will always want to follow their passion but this information will help them to see where their passion may lead them in terms of future income," Joyce says.