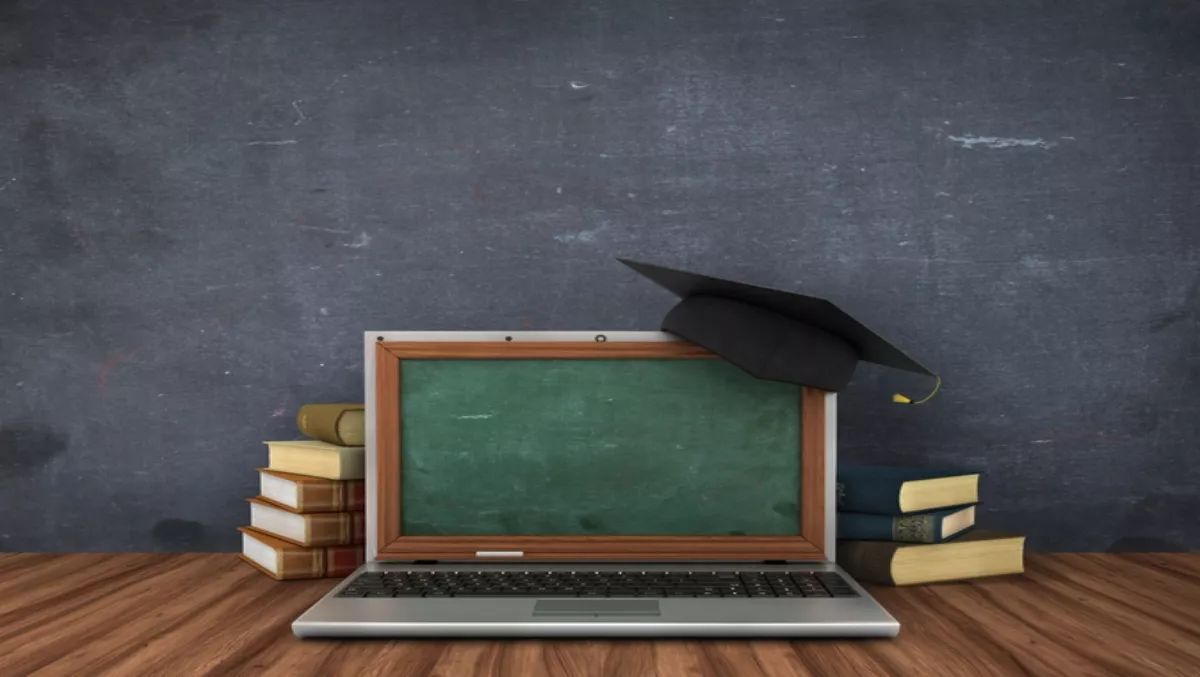 It's never too late to hack the classroom
FYI, this story is more than a year old
Each time we bring educators around the globe together with a #HacktheClassroom digital event, the community participation gets bigger - and the inspiration gets, well, more inspiring.
On September 24th, Microsoft and our sponsoring partners (including ISTE, Edmodo, BETT, Chalk.com and Steelcase) hosted an action-packed digital event on a global scale. With nearly 15,000 registrants, the event was streamed to more than 5,500 educators watching live – including more than 1,000 at nearly 60 streaming parties. The event was also simulcast by Jeff Bradbury at TeacherCast, bringing even more educators to the virtual table to share innovative best practices.
Attendees were inspired by world-renowned education thought leaders like John Kao, founder and CEO of EdgeMakers. Kao's latest mission is to empower young people worldwide to become highly effective innovators "ahead of schedule," and his keynote on innovation and creativity had educators dreaming big of what is possible for their students, and of how to open a world of new thinking in the classroom. (For more, check out Kao's interview with Teachercast.)
#HacktheClassroom participants also went on a virtual visit to a Hacking STEM workshop, where they had the opportunity to makeanemometers with Jordan Shapiro, PhD, a global policy and education thought leader, and a senior fellow for the Joan Ganz Cooney Center at Sesame Workshop.
Finally, the event featured three Microsoft Innovative Educator Experts (MIEEs), who shared how they use Microsoft tools to transform their classrooms - Lauren Pittman with OneNote, Dyane Smokorowski with Skype, and Patricia Romero with Minecraft.
New tools, fresh ideas
Global events like these are always special, but how can educators take #HTC insights into their classrooms to make a real difference in the day-to-day? These helpful tools will extend the value of #HacktheClassroom for months to come:
Sway the Hack – A quick summary of the global digital event, in an easy, accessible Sway.
Resources - Tools from Hack the Classroom – Day-to-day support for teachers.
Hacking STEM Lesson Plan - Add-in - Everything you need to duplicate the anemometer project in your own classroom.
OneNote Learning Tool Tips from Teacher, Lauren Pittman - Learn how to tap into the power of OneNote from an educator expert.
A global movement
Microsoft launched the Hack the Classroom movement in January 2016 and it's quickly gained momentum around the globe. For our latest #HTC, Indonesia created their own local event, reaching 420 participants in four locations across the country.
In Korea, educators made #HTC an all-day/all-night event, adding a leadership roundtable, HoloLens demo, MIEE boot camp and more.
And streaming parties were held around the world, from Tbilisi, Georgia to Edinburgh, Scotland to Dubai, UAE – and everywhere in between. Several groups even held their own Hacking STEM workshops.
What's next for #HTC?
If you missed Hack the Classroom, you can view it on demand until December 20th. And educators looking for even more inspiration won't have to wait long. During #HTC, we announced our next Skype-a-thon, which will take place November 29th - 30th. Thousands of classrooms participated last year, and we expect thousands more to join next month.
But you don't have to wait for a global digital event to join fellow educators in sharing innovation, ideas and best practices. The powerful and newly redesigned Microsoft Educator Community is an always-available resource with a simple goal: to spark education innovation around the globe.
And for the latest from our Microsoft Innovative Educator Experts, check out the new Microsoft in Education MIE Spotlight Series Podcast - a new partnership with MIE Jeff Bradbury of @TeacherCast.
Article by the Microsoft in Education team