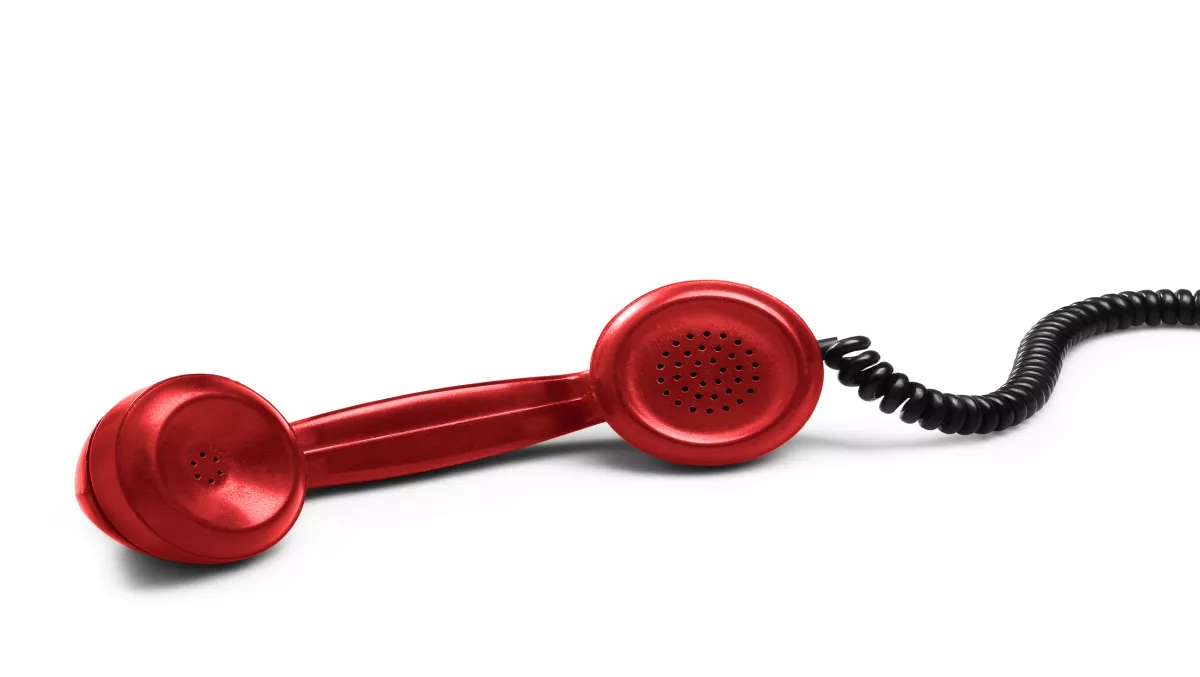 It's officially time for Kiwis to say goodbye to landlines
By Jacques-Pierre (JP) Dumas,
Mon 6 Nov 2017
FYI, this story is more than a year old
Following Spark's decision to shut down the PSTN Network used for landlines progressively over the next five years, Vodafone announced its plans to set up homes and businesses for the future with voice calling over broadband.
From November, Vodafone is upgrading all customers with home phones on the PSTN network to voice calling over broadband (or, VoIP, voice over internet protocol).
For businesses, Vodafone is launching a refreshed voice calling and internet solution designed to future-proof business communications in an all in-one-bundle.
Matt Williams, Vodafone Consumer director says, "Voice calling over broadband is the future of calling, we're taking the step of moving Kiwis on to voice over broadband well ahead of Spark's PSTN shut down by 2022.
"So our customers can take advantage of the benefits of this technology as it evolves versus languishing on an outdated network."
"Over time, home and business customers will be able to get richer features and functionality from voice over broadband, for example, you'll have the ability to transfer calls from your phone to your laptop, or even your watch while on the go."
Vodafone home landline customers will receive detailed information and support in advance of the upgrade
Most will need to do nothing more than plug their phone into the back of their modem.
For businesses, Vodafone aims to make it easy to upgrade to the new, future-proofed voice calling over broadband and internet solution by switching to one of their Office Net plans, including two completely new plans.
Ken Tunnicliffe, Vodafone Enterprise director says, "A key benefit of our voice calling over broadband and internet solution for SME businesses is providing them with an easy way of future-proofing their communications.
"Our research tells us tech often goes into the "too hard" basket even though business owners are aware of the benefits."
"The new solution offers businesses great value, simplicity and the confidence they are future ready."
Vodafone is offering its unlimited calling and internet plans for $99.85 (24-month term).
On November 7, Vodafone is launching two new capped calling and internet plans, Office Net+, available over fibre or Office Net with VDSL, for $109.82, which includes 200GB of broadband and the added feature of 500 minutes of anywhere calling, ideal for businesses with overseas customers or suppliers.
Vodafone voice over broadband customers all receive 24/7 customer service, and fibre customers will also have a Fibre Install Manager to help make fibre set-up easier.
Williams concludes, "Our move to transition homes and businesses nationwide on to voice calling over broadband technology ahead of Spark's PSTN shut down is an example of how we are committed to helping Kiwis navigate new technologies, engage with innovations and get ready for an exciting future."