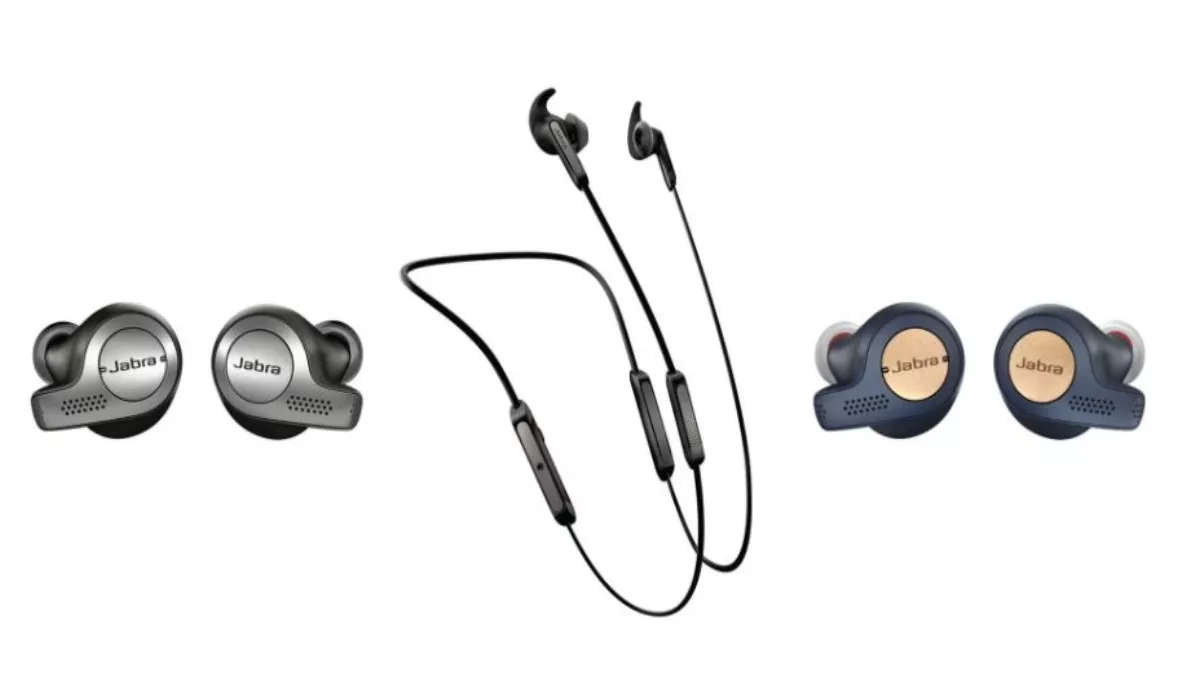 Jabra unveils its new headphone franchise at CES
By Jacques-Pierre (JP) Dumas,
Tue 9 Jan 2018
FYI, this story is more than a year old
Jabra is starting the year by introducing the Elite franchise, a family of headphones and earbuds engineered for superior sound to provide the best-combined voice and music experience.
Jabra's research shows that the daily usage of headphones by frequent users focuses on calls (58% of users each day), music (53%) and voice control (35%).
The Elite franchise is engineered to meet the needs of these users looking not only for outstanding music quality but also for strong voice capability, whether they're making calls or increasingly using voice assistants such as Alexa, Siri or Google Now.
With the Elite family of products, headphone users no longer have to make a choice between great music headphones or a headset designed for voice and calls, now they can have both with whichever Elite product they choose.
At CES, Jabra is showcasing three new products; Elite 45e, Elite 65t and Elite Active 65t.
The Jabra Elite Sport incorporate leading audio technology, and the new family members follow this direction.
Drawing on the GN Group's long-standing audio, headset and hearing aid expertise, each new Elite product contains unique microphone configurations to ensure users will always be heard, whether the user is speaking to Alexa or their family.
In addition, the companion Jabra Sound+ app allows users to personalise their music to the sound that suits them.
The new Elite products also come with the security of a two-year warranty against dust and water ingress (two years for the Elite Active 65t also including sweat ingress).
Users will also be able to choose the wearing style that suits them best.
The Elite family includes true wireless and soft neckband variants with the suffix letter signifying the styles clearly using 'e' for earbud and 't' for true wireless.
For those who prefer using voice commands, the new products allow voice support for all major voice services, now including Amazon Alexa on-the-go.
Jabra will be among the first movers to enable this mobile feature, providing customers with access to Alexa directly from the earbuds.
With Alexa, users can ask to play music, hear the news, check the weather, control smart home devices, and much more.
Jabra CEO René Svendsen-Tune says, "By introducing the Elite franchise, we have demonstrated to headphone users that we understand their needs and that we are fully committed to providing the best voice and music headphone solutions.
"Our new Elite franchise accommodates three levels of technology in sound, microphone and voice interaction capabilities, different endurance levels, and both true wireless earbud and neckband solutions."
"With the Elite family, we now offer headsets for every choice of wearing style, use case and price point."
The Jabra Elite 65t will be available in Australia and New Zealand from March.