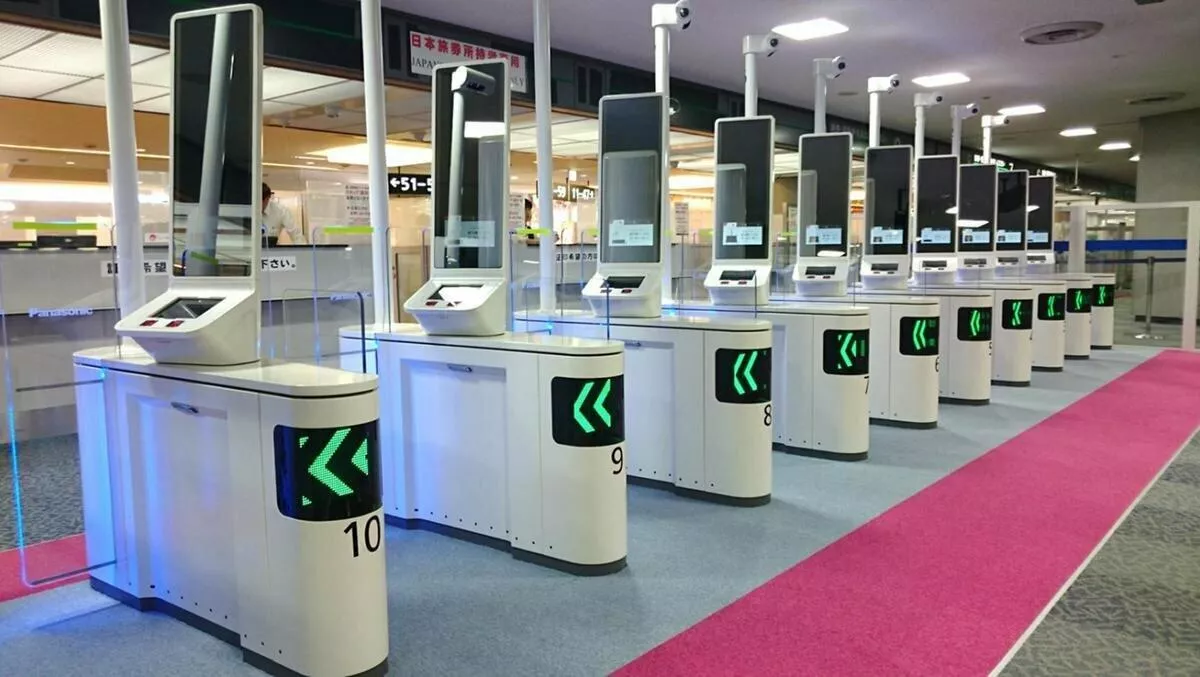 Japan rolls out more facial recognition gates at airports
FYI, this story is more than a year old
More airports around Japan will soon be rolling out automated facial recognition gates for travellers passing through immigration and passport control.
The facial recognition gates are already operating at Tokyo Haneda, Tokyo Narita, Nagoya Chubu Centrair, Osaka Kansai, and Fukuoka. By 2020, airports will include Sapporo New Chitose (in mid-November 2019) and Okinawa Naha Airport (in early July 2020).
The gates are designed by Panasonic and will help to speed up immigration processes for the 40 million visitors who will visit the country by 2020.
The Ministry of Justice aims to streamline departure and return processes for Japanese nationals, as well as departure procedures for foreign nationals.
The facial recognition technology compares photographic data of the traveller's face that is stored in the IC chip embedded in the passport, with a photo of the traveller's face taken at the gate.
Panasonic says the gates are based on the concept of a simple, secure and safe solution that everyone can use, including first-timers and the elderly.
According to the Ministry of Justice, approximately 80% of all Japanese travellers use Panasonic's facial recognition gates.
"To improve usability, Panasonic has also achieved the following features through research and field trials in collaboration with external research institutes such as universities," the company states.
The passport reader can accept passwords in any orientation such as landscape or portrait. Additionally, airports can choose from various terminal screen layouts for the operation and management of the system that can be selected according to examination procedures. And of course, the entire experience was designed with users in mind.
The high performance facial recognition engine can deal with appearance-altering variations such as aging, makeup, facial expression, and image quality.
The technologies can also eliminate factors that can cause false rejections, countermeasures against unauthorized entry, and a high-performance facial recognition engine.
Panasonic says its facial recognition gates are an ergonomic, all-in-one compact design of the facial recognition gate that improves usability, and also won a Good Design Award in 2017.
"Panasonic will continue to help authorities implement fast yet strict immigration control procedures at airports and seaports throughout Japan as the country aims to establish itself as a tourism nation toward 2020 and beyond," the company says in a statement.
"In addition, the company continues to enhance its facial recognition solutions to include systems not only for public agencies but also for private offices and the transport industry to contribute to higher security, safety, and efficiency."
Related stories
Top stories