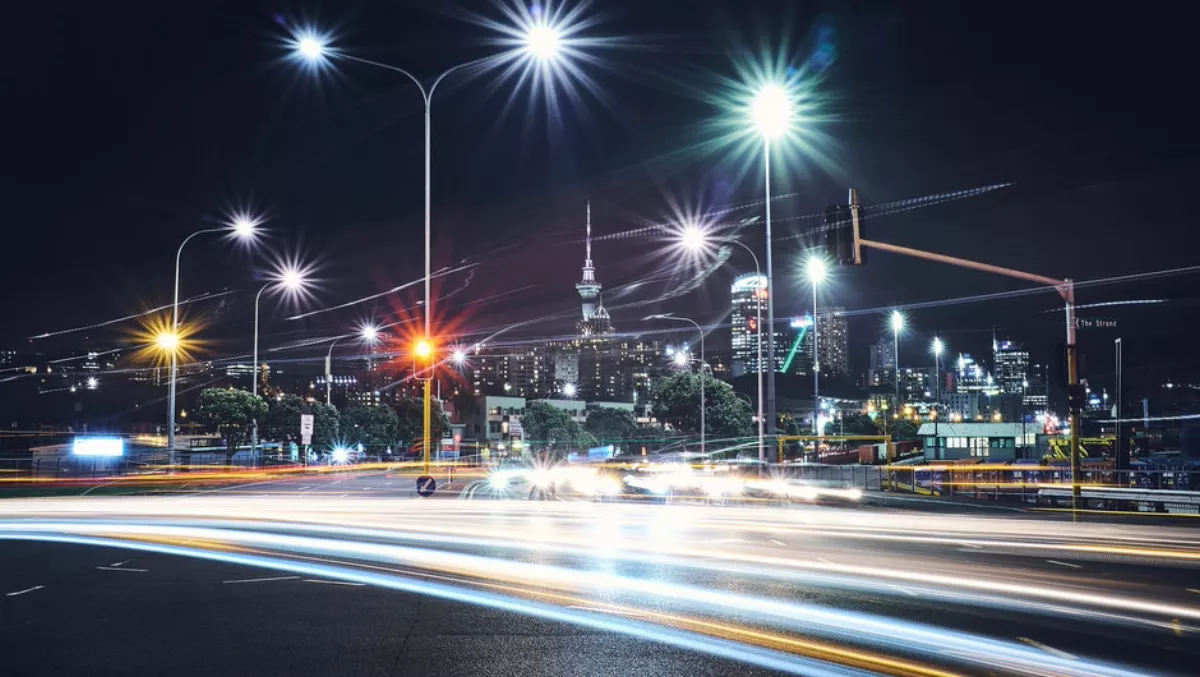 K Road tipped to be NZ's 'silicon valley' of music
FYI, this story is more than a year old
Auckland's Karangahape Road is now home to Global company inMusic Brands as the company has moved its DJ software development operations there.
A new team will create software for inMusic's four DJ product lines – Rane, Denon DJ, Akai and Numark – from a base in K Road's Ironbank building. The facility joins inMusic's existing development centres in Bremen, Germany and Cambridge, UK.
The company is certainly moving quick, as inMusic's New Zealand managing director Morgan Donoghue has been in the role for only around a year and the company has already committed $10 million to invest in the country.
The decision to set up the new DJ software development centre was only made by inMusic's American owner Jack O'Donnell just before Christmas - 10 days later and Donoghue was interviewing people for roles.
O'Donnell flew into New Zealand again this week, to celebrate the launch and catch up with Eminem's team to showcase some new hardware.
He was also part of the process in interviewing applicants for 10 newly created positions currently open at the centre. inMusic already employs 22 people in New Zealand and Donoghue expects that number to grow quickly.
"It's not just one software developer we're looking for, it's multiple. We'll just keep expanding," Donoghue says.
Although K Road has its own rich history of club culture, Donoghue says the primary reason for choosing it as a location for the new centre was the opportunity to create an industry ecosystem.
"K Road had to be the place. Across the road from us is Melodics, the company founded by the former head of Serato, Sam Gribben, who are going great guns. Just down the road there's Algonaut. Then Serato's down in Myers Park. They're a big partner as well. We already work with them on around 50 pieces of hardware," says Donoghue.
"We're working with all those people. Melodics is bundled in with all our Akai products, for example. It makes a huge difference, because suddenly people are learning about them when they unpack their $200 first pad controller, and they go to Melodics and sign up for a subscription."
Melodics founder Sam Gribben says inMusic has been a reliable partner for Kiwi companies for nearly 15 years.
"I was at Serato before Melodics and I worked with them for a long time there – they were our major partner for a long time. Now, at Melodics we have a partner that we work with, based in Rhode Island, that has an office literally across the road from us," says Gribben.
"There are now several global players in music tech on or around K Road. The bigger picture is that if we can help more students who are studying computer science or engineering think that there's a career in music technology locally, then there'll be more people coming out of university with the skills we need. It helps grow the talent pool for us."
The launch was celebrated at inMusic's new office in the Ironbank building on K Road with performances from DJ Sir-vere and Fat Freddy's Drop's DJ Mu.