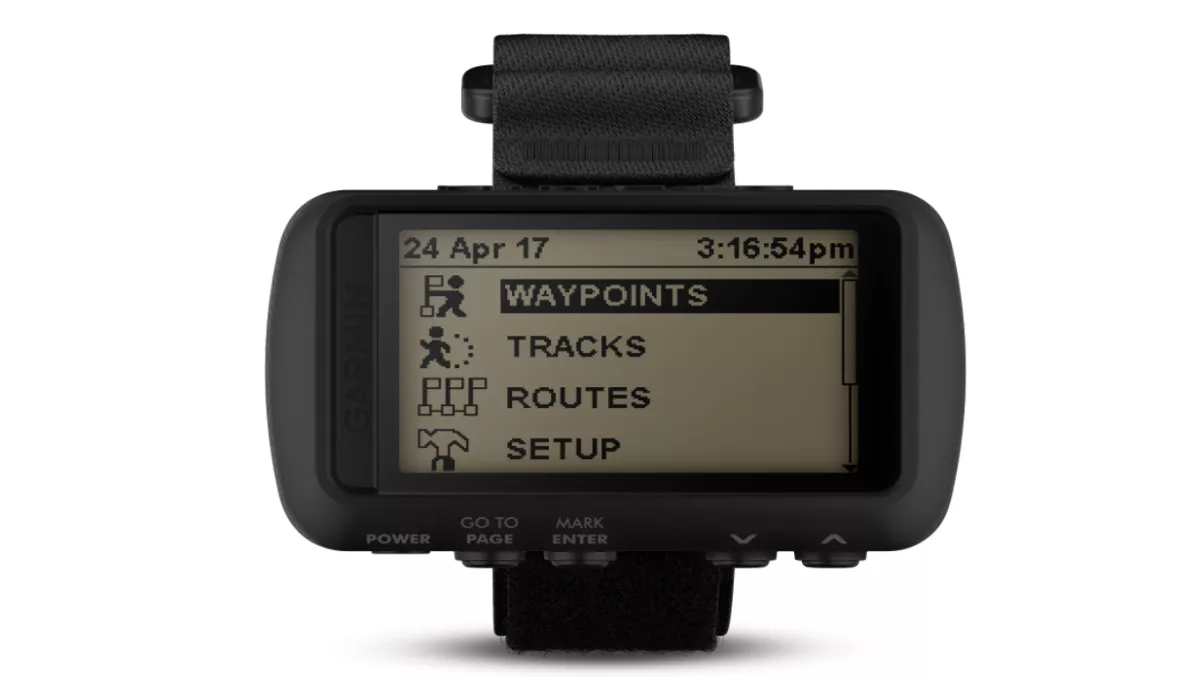 Keep your bearings in the great outdoors with Garmin's new wrist-mounted navigators
FYI, this story is more than a year old
Garmin New Zealand announced the Foretrex 601 and Foretrex 701 ballistic edition, the company's newest wrist-mounted GPS navigators for outdoor and tactical use.
The Foretrex 601 and 701 promise to help users keep their bearings nearly anywhere in the world thanks to the built-in GPS, Glonass and Galileo satellite system support.
In addition to its high-sensitivity GPS, the new Foretrex 701 ballistic edition adds applied ballistics elite software to calculate aiming solutions for long-range shooters.
Bryan Litz, Applied Ballistics chief ballistician says, "Handling the various devices required to spot and engage targets with precision rifle fire can be an overwhelming task.
"Having your AB fire control strapped to your wrist frees up a hand for other tasks, which enables the shooter to execute more tasks efficiently."
The Applied Ballistics Elite solver includes the entire Applied Ballistics bullet library and allows users to enter a variety of parameters including the wind, temperature, humidity, range, and firing direction.
It provides the information needed to fire projectiles through Extreme Long Range (ELR) including elevation holdover, windage, velocity and time of flight.
Garmin promises that when strapped to the wrist, the shooter never has to take their eyes off the downrange target to check their paper DOPE chart.
With the dynamic range card feature, the shooter can make quick adjustments based on environmental conditions to dial in the shooting solutions to actual impact points downrange.
Adam Howarth, Garmin Australasia general manager says, "With the Foretrex 601 and Foretrex 701, we were able to pack more features than ever before, including the addition of Glonass and Galileo support into a very durable, but compact device.
"These Foretrex models help you keep your hands free while you focus on easily navigating the path ahead."
The device promises you can explore longer with a battery life that exceeds 48 hours in navigation mode, up to one week in UltraTrac mode, and up to one month in watch mode.
The compact wrist-mounted navigators have a high-resolution 2-inch display and are packed with features such as a dual-position format that allows the user to simultaneously show two customisable sets of coordinate systems on one screen.
For tactical operations, the display offers NVG mode for compatibility with night vision goggles.
The units are BLE and ANT compatible and support external ANT sensors such as the temperature sensor, heart rate monitors and cadence sensors.
Both devices support a host of connected features like smart notifications that allow the user to receive emails, texts and alerts on the device.
The Foretrex 601 and Foretrex 701 ballistic edition wrist-mounted navigation is the latest solution from Garmin's expanding outdoor segment, which focuses on developing technologies and innovations to enhance users' outdoor experiences.
Related stories
Top stories