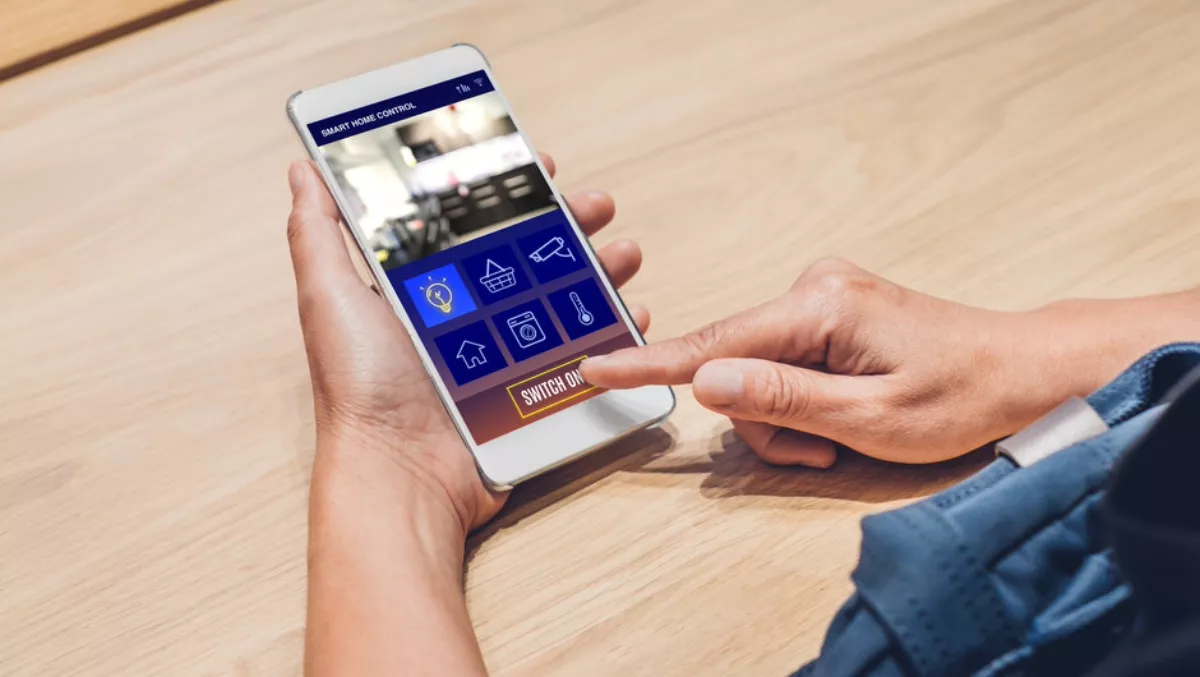 Keeping your smart home safe in the world of IoT
Fri, 21st Sep 2018
FYI, this story is more than a year old
In the world of Internet of Things (IoT), everything is connected to promise people a smart life at home. By 2020, the average home will have more than 35 connected devices, according to predictions in the Cisco VNI Report. Internet-connected devices are aimed to grant you greater efficiency and convenience; swiping your smartphones, smart lighting, air conditioners and door locks are all under control.
Nevertheless, the connectivity opens the door for unwanted guests - cyber attacks. According to Kaspersky, the doubling of the number of malicious programs attacking IoT devices in the last year confirmed the growing threat. There are a couple of reasons for cyber attacks targeting IoT devices. Firstly, some IoT devices are vulnerable, running with no sufficient embedded security measures or up-to-date patch updates, undoubtably making them tempting targets for attacks. For example, the malware Mirai attacked tens of thousands of IP cameras and Wi-Fi routers. Bad user habits, such as some users never changing the default passwords, also pave the way for attackers to gain easy access.
Malicious software not only puts the hacked devices out of operation but can also be used to spy on the owners in their own home, some are even capable of performing DDoS attacks. The question of how one could enjoy the convenience brought by IoT devices while minimising potential security risks thus becomes a topic that is receiving growing attention, What measures should you take to protect your home from cyber threats? Routers are the gateway that all internet traffic, including cyber attacks, headed to the connected devices have to go through, and so using a secure router which helps protect internet-connected devices is the first step in guarding internet security. This also includes choosing routers with frequent patch updates since cyber attacks evolve with time.
In addition, WiFi security should be taken into consideration since it can prevent the interception of wireless data. Routers with the latest WPA3 certification are good picks as WPA3 was launched by Wi-Fi Alliance to enhance WiFi security by protecting your network against snooping and other attacks. In addition, some advanced and secure routers on market offer users deeper visibility into device traffic with an intuitive interface. This way, you have a better understanding of what happens in your networks, including an abnormal increase in web traffic, a block accessing a malicious site, or suspicious traffic when during inactive hours. Abnormal increases in web traffic may arise from ransomwares while web traffic during the abnormal times mean your devices may be secretly controlled by others.
Some advanced routers can block users from visiting malicious websites with built-in Google Safe Browsing integration and a constantly updated database. Other features including inspecting the incoming and outgoing traffic of your network, and dropping any malicious packets detected.
Those features were only favoured by business users in the past, but now more and more vendors are answering the same needs from home users with more streamlined and intuitive user interfaces. Furthermore, some routers are expected to be integrated with mobile devices, so users can protect and monitor their network security anytime, anywhere, ensuring they are the masters in guarding their smart homes from unwanted cyber threats. To keep your smart home safe in the world of IoT, we strongly suggest you make sure the gateway, the internet router, is secure and take the above measurements to protect your home from cyber attacks.