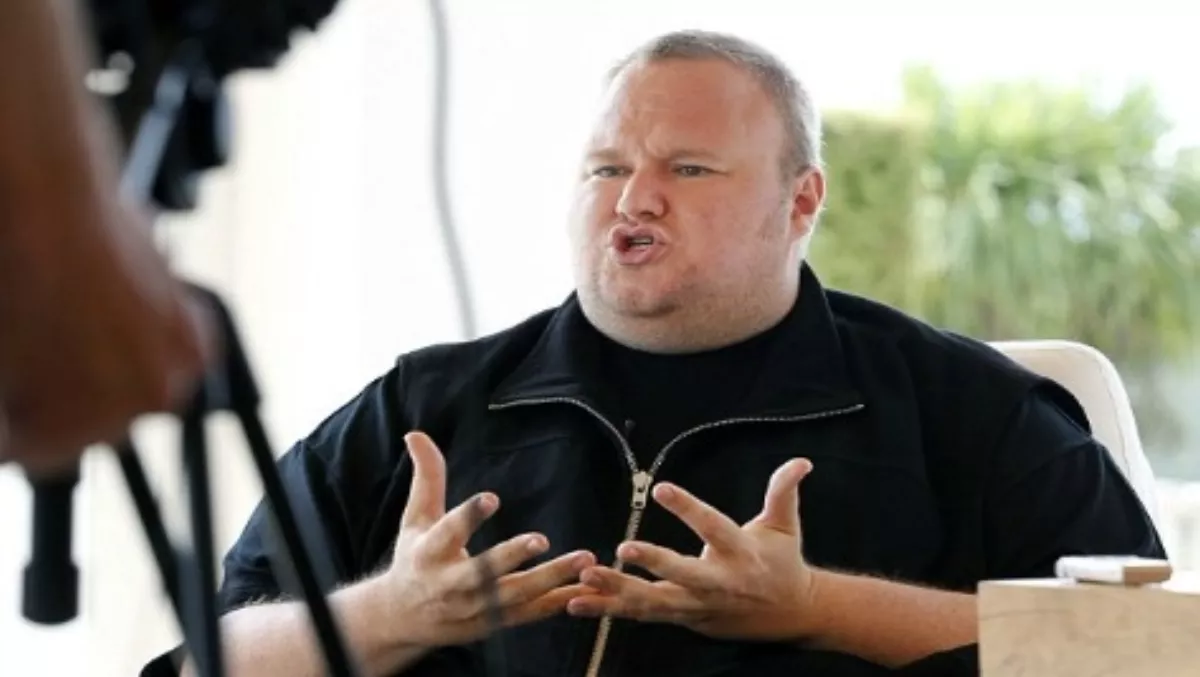 Kim Dotcom's Mega deal falls through
FYI, this story is more than a year old
A deal for an NZX listing for Mega, the cloud-based file storage and encryption firm launched by internet entrepreneur Kim Dotcom in 2013 to replace his Megaupload empire, has fallen through because of delays in gaining approval from the listed shell company TRS Investments.
Auckland-based TRS, controlled by interests associated with Australian investor Paul Choiselat, has repeatedly extended its deadline for the Mega deal, with the latest deadline for shareholder approval set at May 29.
"It has become evident that this condition will not be satisfied within this time frame," TRS said in a statement. "TRS has been advised overnight by Mega that the shareholders of Mega will not agree to an extension of the conditional date." As a result, "the share sale deed entered into between TRS and the Mega shareholders will terminate, and the proposed acquisition of Mega will not proceed." TRS said it is now considering its obligations to issue new shares to Mega as payment for meeting TRS's transaction costs. "The board of TRS are very disappointed with this development, and will be looking at other investment opportunities for TRS as a matter of urgency."
Under the deal, TRS was to have acquired Mega for $210 million by issuing 700 million shares at 30 cents apiece to Mega shareholders, after undertaking a share consolidation. Mega shareholders would then have owned 99 percent of TRS, which would change its name to Mega. Megaupload was frozen after Dotcom's high profile arrest at the behest of the US federal government and he has since stepped back from the new Mega, which has more than 15 million registered customers in more than 200 countries, according to a statement in March.
Earlier this year, PayPal stopped processing payments for Mega after NetNames, a US group with funding from the Motion Pictures Association of America, claimed its was among companies whose services were not legitimate or legally compliant.
TRS shares last traded at 0.3 cents, valuing the company at $3.3 million. Mega's largest shareholder is a company owned by Zhaowu Shen of Auckland, with about 26 percent, according to the Companies Office. Another company owned by Jesse Nguy, also of Auckland, holds just under 16 percent, Wolf Ortmann of Germany owns 15.6 percent and Dotcom's estranged wife Mona Dotcom holds 15.5 percent.
Related stories
Top stories