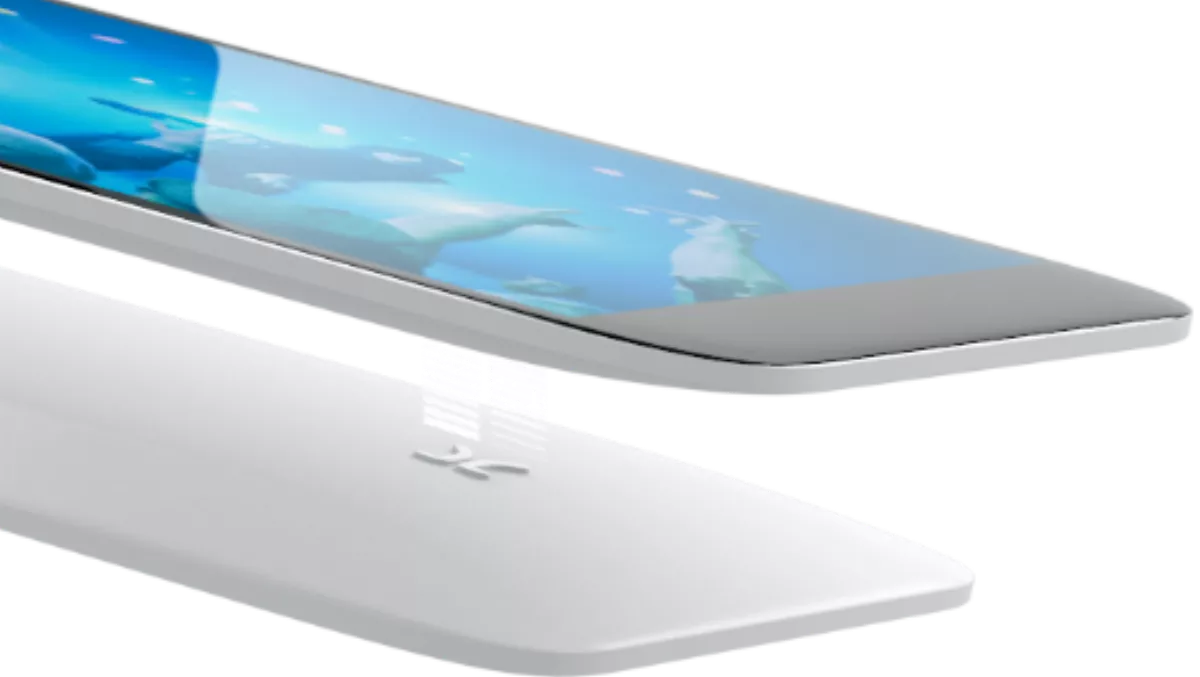 "Kiss old connectors goodbye" with new Keyssa technology
By Catherine Knowles,
Tue 18 Nov 2014
FYI, this story is more than a year old
Keyssa has developed a technology dubbed 'Kiss Connectivity' which changes the way data is transferred with mobile devices.
With this technology, devices only have to be in close proximity and video and data can be transferred at rates of up to 6Gbits per second.
With a low power consumption battery life is preserved, and unlike WiFi and other network connections this is a point to point connection, so gives more security to data transfer, says Keyssa.
"Connectors are a $50-plus billion industry that - unlike almost every other aspect of mobile and computer hardware design – has remained undisrupted for decades," says Eric Almgren, Keyssa, CEO.
"We reinvented the connector and designed a new category of contactless connectivity that's elegant, power-efficient, and can meet the exponentially-growing demands of consumers for creating and consuming rich media."
Connectivity between mobile devices, from mobile device to dock, kiosk and display are all within the scope of Kiss Connectivity.
The small system uses extremely high frequency (EHF) signals to transmit information securely.
Keyssa says it avoids manufacturing challenges, saves space and frees product designers, and offers a new way for consumers to share, sync and store content.
This piece of technology brings together mechanical design, electromagnetics, materials science and semiconductor technologies and creates an instant, secure and simple option, says Keyssa.
"The EMI, RFI, and ESD design issues with them have only gotten worse as communications speeds have increased over time to allow for large-file/fast-data transfer of 4K video,"  says Tony Fadell, Keyssa, Chairman.
"Wireless communications eliminated many of those connector design issues but added new ones like cost, antenna design complexity, major power consumption and customer frustration with pairing and charging issues," he says.
"Over the last three years, we designed Kiss Connectivity to eliminate both the wired and wireless communications constraints, and put it into a tiny flexible form that mobile devices demand, which is fast enough to support all modern wired protocols like USB 3.0, DisplayPort, SATA, PCIe, while remaining cost effective, ultra low power and fast to implement," says Fadell.
Fadell says Kiss Connectivity will spark industrial designers to find a new level of sophistication in connector engineering.
To date, Keyssa has raised $47 million from strategic investors including Intel Capital, Nantworks, Samsung Strategy and Innovation Center, and Alsop Louie Partners. Keyssa expects to launch the first Kiss Connectivity products in 2015.