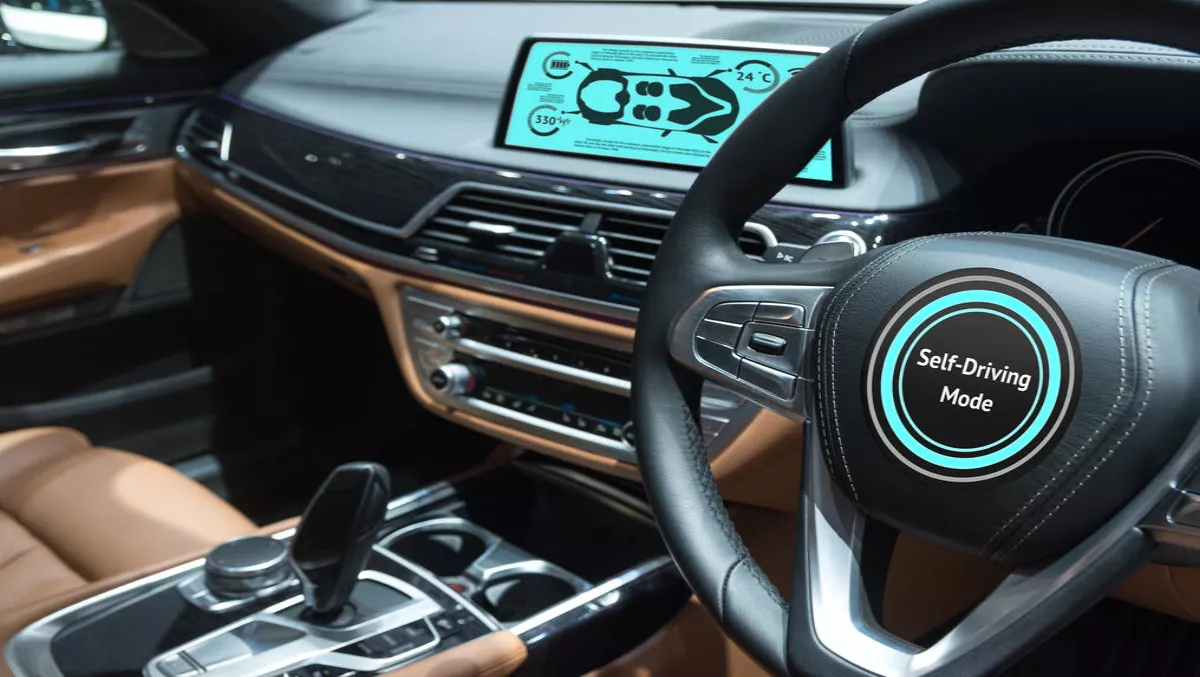 Kiwi company spearheads legalisation of self-driving vehicles in Australia and New Zealand
FYI, this story is more than a year old
New Zealand company HMI Technologies is establishing itself at the front of the pack in the race to help legalise the deployment of automated, self-driving vehicles.
The intelligent transport systems company is the lead partner in a third automated vehicle trial announced today, with others already announced being planned for Christchurch Airport and Melbourne's La Trobe University.
The trial announced at Sydney's Olympic Park, is in partnership with Transport for New South Wales and uses a level four autonomous vehicle from French company Navya.
At the trial taking place at Sydney's Olympic Park, the public will get to experience short journeys aboard the automated 'smart shuttle' after preliminary safety tests are complete.
The self-driving, fully electric vehicle supplied by HMI Technologies carries up to 15 people and is programmed to navigate around the scenic grounds, venues and businesses at the park.
Dean Zabrieszach, HMI Technologies CEO says, "The concept of automated vehicles seamlessly transporting people and goods and addressing congestion has captured the imagination of the public.
"They are no longer just a concept, however since they are such a new technology, HMI Technologies is aiming to address outstanding questions."
"Trials will encourage the revision of legislation, systems and infrastructure required to make these revolutionary vehicles and their entire eco-system an everyday reality."
For Transport for NSW's Smart Innovation Centre, this is an important project as the centre activates collaborative research examining emerging transport technologies.
Evan Walker, Smart Innovation Centre director says, "We know that this technology will improve things like the safety and efficiency of the transport system and we want to do trials like this to understand how we can make the most of the technology here in NSW."
The Sydney trial, the first in New South Wales, the most populous state in Australia, is one of three automated vehicle trials that HMI Technologies will lead.
Planning is underway for trials at La Trobe University in Melbourne and Christchurch International Airport.
Each trial will help to test legislation and the supporting infrastructure which are critical for the adoption of highly automated vehicles.
HMI Technologies have been working with governments on intelligent transport systems for over 15 years.
The automated smart shuttle integrates a range of technologies including sophisticated onboard computers, lasers and radar guidance.
Related stories
Top stories