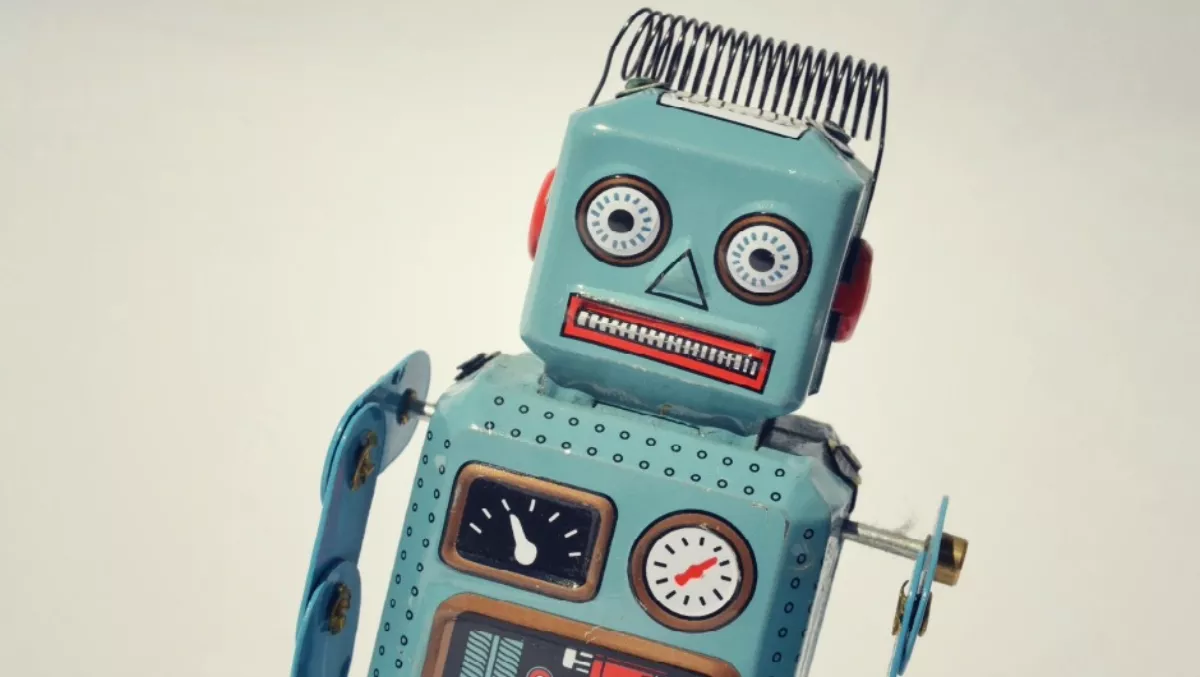 Kiwi company trains future innovators with robotics, coding and more
FYI, this story is more than a year old
Remember when you were a kid on the pulse of tech and everyone older than you was living in the stone age?
Well, one day it will inevitably be you in the stone age and a Kiwi company is working hard to ensure that happens sooner rather later.
OMGTech! recently announced its new program delivering award-winning workshops directly into schools with the support of its partners.
The workshops cover a range of technology topics such as robotics, electronics, 3D printing and coding, and aim to help New Zealand's first generation of digital natives become tech leaders in creating and deploying technologies we can't even imagine yet.
The initiative was trialled in five Auckland schools (Pt England Primary School, Manurewa Intermediate, Bailey Road School, Reremoana School and Te Kura Māori o Waatea) last month, providing hands-on future technology workshops with partner Microsoft to more than 400 kids in one day.
OMGTech! co-founder Zoe Timbrell says cost is a major factor for a number of schools.
"Access to future technologies can be expensive and out of reach for many so being able to bring our workshops directly into schools allows us to reach a much larger group of kids. OMGTech! wants to help enable our tamariki to be creators with technology not just consumers of technology," says Timbrell.
"Understanding how it all works will be a fundamental requirement to participation in society in the future. It's important to become a digital citizen not just from a job creation point of view but from a societal one. Our kids will be using technology to shape their world in the future."
The company says partnering with other major technology companies – like Microsoft and Spark – enables them to provide kids with the opportunity to time with and hear stories from people who are working in the tech sector.
Chief operating officer of Spark, Mark Beder says the OMGTech! is a great fit with the Spark volunteer program.
"Exciting children about the possibilities and opportunities that technology brings and building towards future job skills are the key reasons we're involved with OMGTech!," says Beder.
"Spark people love technology and sharing that passion and we're looking forward to having our people help deliver these workshops."
Co founder of OMGTech!, Vaughn Rowsell says the technology sector is New Zealand's third largest export sector and the creative technology sector is growing fast as well with the film, music and game design industries all flourishing.
"These industries are creating the jobs of the future. They have a strong role to play in helping to upskill the next generation and this programme allows them to work directly with schools to inspire the next generation," says Rowsell.
"It is important that we ensure every Kiwi kid has access to future technologies. We need to ensure that we are focusing on getting digital education to into our underserved communities."
The initiative will officially launch during Hour of Code week, December 4th - 10th, with workshops being offered in schools around the country. OMGTech! Is looking for partners that want to sign up to take part and join the likes of Spark, Microsoft, and Xero who have already committed to the initiative.
Related stories
Top stories