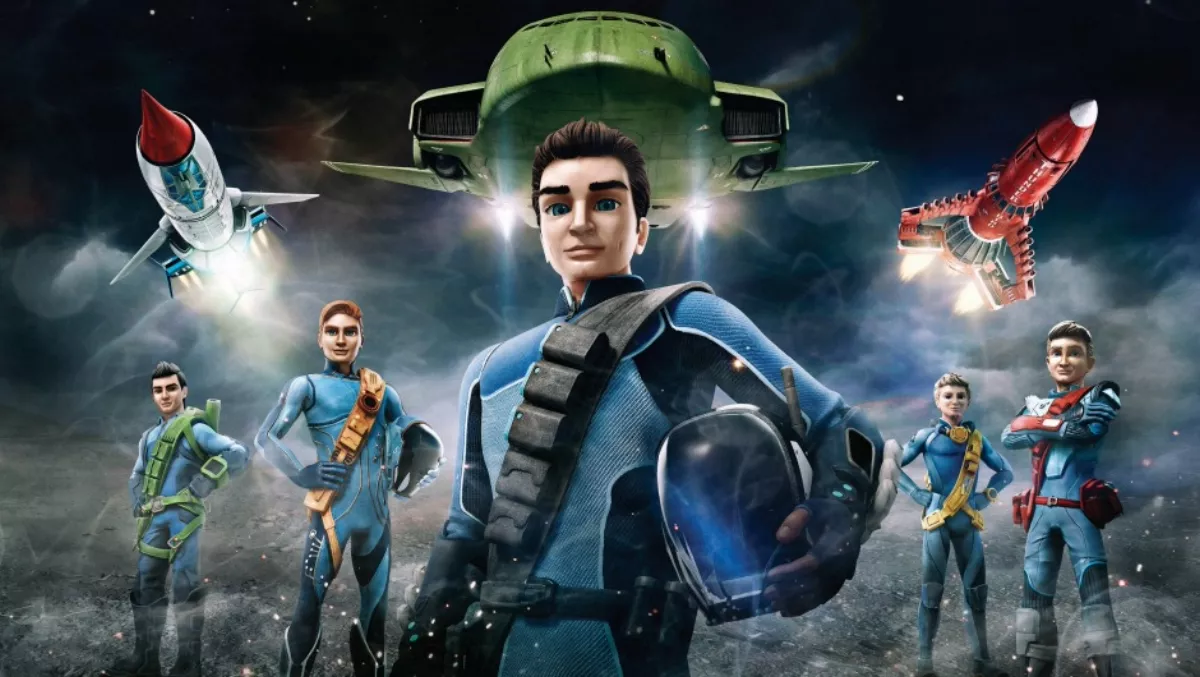 Kiwi creators along with British company bring Thunderbirds back to life
By Catherine Knowles,
Tue 3 May 2016
FYI, this story is more than a year old
A British production company along with Kiwi developers have created a new, futuristic, Thunderbirds Are Go: Adventures app.
The latest from ITV Studios Global Entertainment (ITVS GE), in association with New Zealand's Pukeko Pictures and Kiwi developer Beyond The Story, the app recreates a space age console within Thunderbird 5 where children can explore new dimensions of the Thunderbirds Are Go story.
They can read about missions, explore the craft and characters in 3D and undertake challenging tasks as though they were a member of International Rescue. As each episode is completed, new and exciting features are unlocked helping to grow children's reading and comprehension skills in a fun and interactive way, the app's creators say.
Thunderbirds Are Go: Adventures app allows users to join the Tracy brothers in their constant fight against the forces of evil. It's designed to be realistic, futuristic, challenging, educational and allow kids of any age to experience the Thunderbirds in a new way.
Jen Porter, CEO of London based Beyond The Story, says the digital company is passionate about interactive storytelling and was delighted to develop the app that complements the popular television series.
"Our drive is to bring stories to life in a highly interactive and engaging way in the digital space. The Thunderbirds Are Go: Adventures app is yet another example of a Kiwi success story. We think that children, and their parents, will be captivated by the app and its functionality.
"It's actually a huge amount of fun being able to manipulate the craft controls to achieve success and the app has been developed in a way that children will have fun and learn new reading skills as they work their way through the programme" says Porter.
Richard Taylor, Pukeko Pictures co-founder and Weta Workshop CEO and co-founder, says, "As a child, I was captivated by the Thunderbirds, so it's terrific to be involved in bringing the show back to the screen for a new generation to enjoy.
"The team at Beyond the Story has channelled the Tracy brothers selfless spirit of adventure into an experience that's immersive, intelligent and, most importantly, really good fun!"
Thunderbirds Are Go: Adventures app is available on iTunes in the United Kingdom, Australia, United States and New Zealand and free to download. Download of the app and first episode is free with additional downloads costing NZ $7.49 for the series.