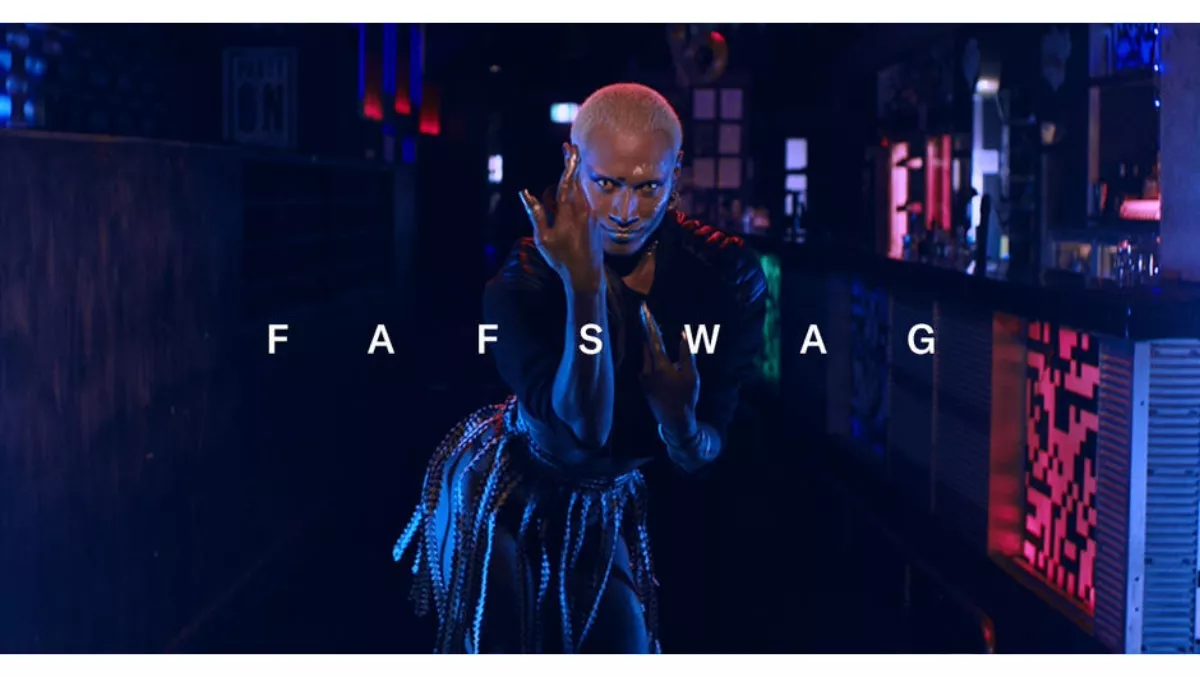 Kiwi digital agency, NZ On Air, and Piki Films team up on interactive documentary
By Kai Ping Lew,
Thu 8 Feb 2018
FYI, this story is more than a year old
Wellington interactive digital agency Resn has teamed up with Piki Films, New Zealand on Air and the FAFSWAG creative collective to release a new interactive documentary.
FAFSWAGVOGUE.COM - The Interactive Documentary, from director Tanu Gago has just premiered online.
The documentary explores the LGBTQ vogue ball scene in the world's biggest Pacific city - Auckland, New Zealand.
Vogue ball culture is a global phenomenon with underground scenes established around the world.
The documentary will make New Zealand's scene accessible to an international audience by streaming for free on their website. The experience uses a gaming methodology; drawing the audience into the story through intuitive interactions while they learn about vogue culture.
Audiences can choose striking characters and locations to become the judge in a unique dance battle.
Selecting a winner will unlock short-form documentaries revealing the personal lives of five young performers. The technology powering FAFSWAGVOGUE.COM is Resn's interactive video platform, CAKE, previously seen in projects such as Converse Diamonds, VeilHymn and Pocket Mustang.
Resn has expanded CAKE's capabilities, allowing an audience to actively participate and control aspects of the unfolding narrative.
Resn goal was to reimagine an audience's relationship with film and to deepen their involvement with the story.
"Through interactivity, our audience naturally becomes more engaged with the characters and will spend more time learning about them," says Resn Creative Director Wade Cowin.
Established in Wellington in 2004, Resn focuses on creating work that redefines what's possible.
Always devoted to connecting with diverse audiences across the globe, Resn puts the audience at the heart of every experience.
Resn has earned a number of the industry's most recognised awards, including Awwwards Agency of the Year, CSS Design Awards Agency of the Year, FWA Hall of Fame, FWA Club 100 and many more. Director Tanu Gago made the decision to make the film interactive early on.
"I was drawn to the interactive format because it allowed storytellers to develop an immersive experience that mirrors the social interaction you have in real life. You invest time and emotional energy, you're not just a passive viewer and in the end, you're rewarded with a deeper understanding of the people and the world they occupy." FAFSWAGVOGUE.COM - The Interactive Documentary was made possible through funding from New Zealand On Air's digital media fund.
Piki Films aims to have energy and momentum in the development process through to production and release lead by Executive Producers, Taika Waititi and Carthew Neal.
Their initial releases include Hunt for the Wilderpeople, Aroha Bridge and upcoming The Breaker Upperers. Watch the trailer for the interactive documentary here.