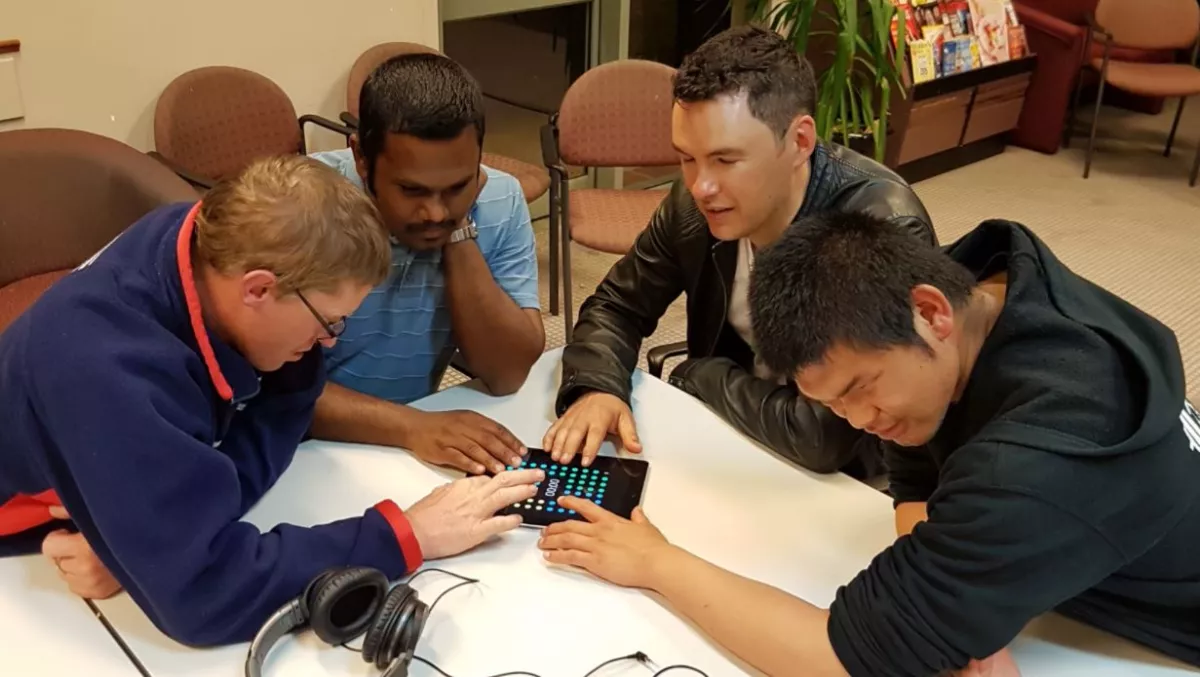 Kiwi game nominated in 2018 Google Play Awards
FYI, this story is more than a year old
A Kiwi-built app, Audio Game Hub, is one of only five nominated globally for Best Accessibility Experience in the 2018 Google Play Awards.
Sonnar Interactive, in partnership with the Blind Foundation, developed the app at the Blind Foundation's Awhina House studios in Auckland.
Their mission is to make gaming more inclusive.
Audio Game Hub hosts 12 video games, including archery and blind cricket, using sound as the primary interface to make them accessible to blind and low vision players.
It has been downloaded more than 125,000 times worldwide.
Sonar Interactive CEO Jarek Beksa says it was surreal being nominated and recognised as one of the leading accessibility apps in the world.
Beksa stating, "Google selects the nominees so it was a huge surprise.
"We've had positive feedback from users but to gain recognition from a tech giant like Google is huge and it was completely unexpected.
The motivation for the app came from a gap in the market for accessible games.
Beksa continues, "There are more than 75,000 video games available worldwide, yet only around 100 audio games accessible to people who are blind.
"In our view, the accessible games haven't been all that fun, so we are trying to change that.
Key to the success of the Audio Game Hub is their inclusive design for enjoyment by sighted players as well.
Beksa stating, "We have created the first set of games in the world that allow blind and sighted users to play together on the same device, on the same terms, with the same high quality of experience.
"We are proud to partner with Sonnar Interactive in their fresh, forward-thinking approach to gaming development.
"Too often accessibility might be considered by others as a secondary factor, if at all, so apps like the Audio Game Hub really challenge the status quo and show what is possible to other developers out there.
The Google Play Awards celebrate achievements of the developer community over the past year, by recognising the best apps and games across nine categories.
Nominees were selected by a panel of experts throughout Google Play and platform teams, based on criteria set, emphasising app quality, technical performance, innovation, and having a launch or major update in the last 12 months.
Winners will be announced on May 7.