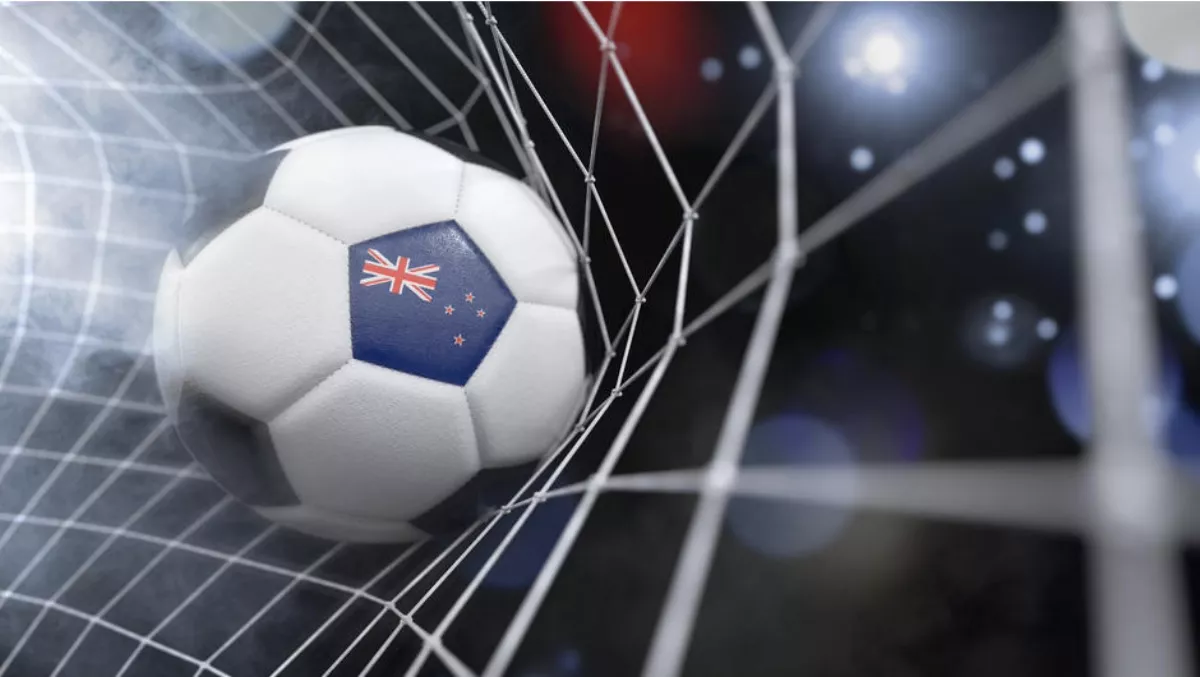 Kiwi gamer snaps up top spot in FIFA eSports World Cup final
FYI, this story is more than a year old
A Kiwi gamer is off to London in August to compete at the FIFA eWorld Cup Grand Final 2018 – one of only 32 finalists who won an online football competition.
Harry Blackmore, an Arts and Commerce student at the University of Auckland, entered a competition alongside more than 20 million gamers and came out on top – in fact, he's officially one of the top 15 FIFA PlayStation 4 players in the world.
He was one of 32 finalists; with 16 finalists in each of the divisions: PlayStation 4 and Xbox One.
He had to pass a series of qualifying tournaments, some of which were played from home on Auckland's North Shore, and others at overseas hotspots including Sydney and Barcelona.
Blackmore, who plays under the username 'Honey Badger', says that like any traditional sport, playing at the top requires long hours of training, the ability to constantly critique and improve gameplay.
"Honey Badger (New Zealand) - A tight 2-1 win in the first leg meant a draw was enough for the Australian in the second leg against Spain's RILion," says the Fifa eWorld Cup 2018 website.
He has already signed a professional player deal with team FUTWIZ, and he will also represent the team in the United Kingdom.
"I probably spend around 20 to 25 hours playing FIFA a week during the busiest times of the year. I have to win around 156 games out of 160 to qualify for each event, then make it to the top 16 at each tournament to progress to next round," he says.
"I love playing FIFA and would probably be playing this much anyways if I wasn't a professional player.
Blackmore has been invited to the University of Auckland's High Performance Support Programme – a programme that helps elite athletes and high-performing students juggle tertiary study with training and travel commitments.
"I've managed to balance both my academic and eSports pursuits well over the years. I really plan ahead so when I know I'm leaving the country for events I work hard academically to make sure my coursework is done before I leave," Blackmore explains.
He considers gaming a future career – the best gamers in the industry can earn around $15,000 per month.
"I know both study and gaming are going to support my future so I'm sure all the hard work now will pay off.
The FIFA eSports grand final will be held between August 2 and August 4 2018 in London. It will also be streamed live on Skysports.com.