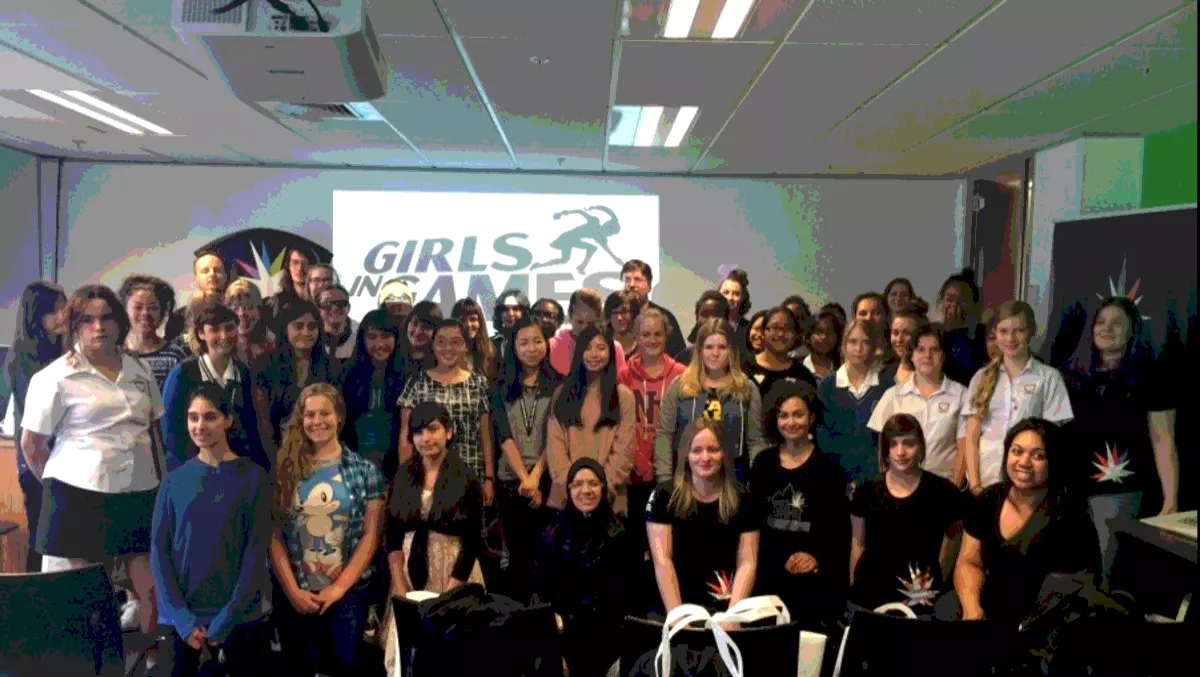 Kiwi media design project, Girls in Games, celebrates its 5th birthday
FYI, this story is more than a year old
Girls in Games, one of New Zealand's most recognised STEM programmes for secondary school-aged young women, is celebrating its fifth year of offering immersive one-day workshops that cover the basics of Game Art, Game Programming, and Game Design.
The project introduces young women, aged 14 to 18, to creating simple 2D or 3D games using GameMaker.
Media Design School senior lecturer Tece Bayrak has been instrumental to this initiative since its inception in 2013.
Bayrak, who teaches Game Development as part of the school's Bachelor of Creative Technologies (Game Art), has noticed the correlation between young women who participate in STEM programmes such as Girls in Games, and the increased representation of young women in the games industry.
Bayrak says, "Over the past five years, Girls in Games has evolved from a programme involving nine schools to two specifically tailored workshops each year that see close to 100 young women from all over New Zealand participate in the programme.
"Girls in Games has undergone many changes over the course of the past five years, but the fundamental principle remains the same, to encourage young women to consider Game Development as a viable, engaging, and rewarding prospective career path."
Girls from schools across New Zealand have already registered for the Girls in Games senior dev day as well as the Girls in Games junior dev day.
Bayrak continues, "Media Design School has always been dedicated to supporting emerging female game developers and Girls in Games is a testament to that.
"More so than ever, our world needs diverse minds to create change in all areas."
"We hope that Girls in Games is fulfilling its role to contribute to this change."
Media Design School is a private tertiary institution that provides specialist industry training in 3D animation and visual effects, game art, game programming, graphic and motion design, digital media and creative advertising.
Media Design School is the only tertiary institute in New Zealand where students can develop for PlayStation platforms with console development kits, due to an exclusive partnership with Sony Computer Entertainment Europe.
Student short films and productions have also received major international accolades, with titles such as Accidents, Blunders and Calamities being awarded Best Animated Film at San Diego Comic-Con's independent film festival in 2016.
Graduates from the program have been employed by Weta Digital to work on blockbuster projects such as Avatar and Lord of the Rings.
Media Design School is leading the front for creative kiwi minds, and it is important that they continue to establish that media and game design is a valid career path.
​
Related stories
Top stories