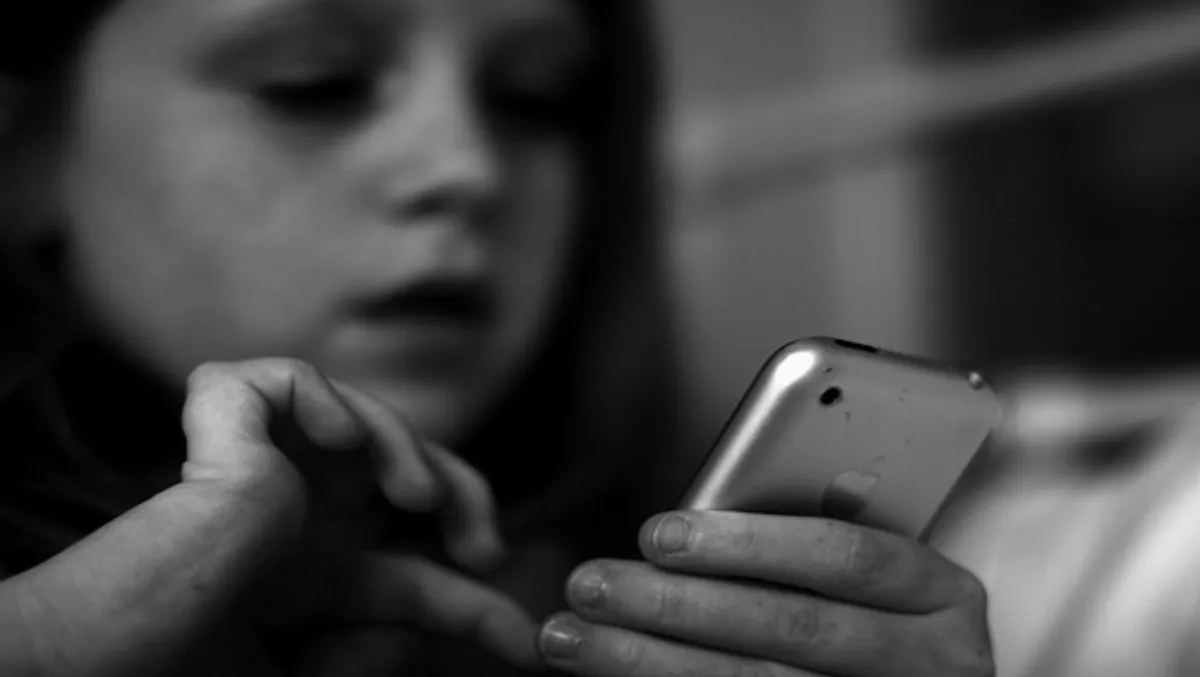 Kiwi parents... Are you educating your kids about online safety?
08 Jul 2014
FYI, this story is more than a year old
Mobile devices are widely used by New Zealand children for activities ranging from games to education, according to a recent study from internet security firm, Trend Micro.
Of 605 parents surveyed in the inaugural Trend Micro New Zealand Children & Mobile Device Survey, 61% of children aged 3-7, 59% of children aged 8-11 and 74% of children aged 12-15 either have their own mobile device or use their parent's mobile devices.
On average, New Zealand parents feel the most appropriate age for children to start using mobile devices is 10 years, however mobile device exposure and ownership starts much younger.
Close to half of 3 – 7 year olds use their parent's devices and over a third of 8 – 11 year olds own their own device. The study found that the majority of children aged 8 – 15 spend between one and three hours per day on a mobile device.
For children aged 3 – 11 tablets are most predominantly used (47%), while smartphones are the device most used by children 12 – 15.
When it comes to mobile security, three out of five parents said their children use passcodes and passwords. The same was true for antivirus and security software with three out of five parents saying their child use it on their mobile devices.
When it comes to educating children about online safety, New Zealand parents seem to understand the importance with an average of 80% saying they talk with their children about how to stay safe online.
However, on average 33% of parents said they do not believe their children understand online safety.
"Mobile devices are a huge part of everyday life for New Zealand youth," says Tim Falinski, Director, Consumer, Australia and New Zealand, Trend Micro.
"With children spending so much time online, it is crucial for parents to be hyperaware of the threats that exist online and how they can best protect their children.
"It is reassuring that New Zealand parents are educating their children about how to stay safe online, however with 33% of parents feeling that their children don't understand safety online, clearly there is still a ways to go with educating children on using the internet safely."
Other key findings in the study include:
Mobile device usage:
The main reason children use mobile devices are for games and apps, with 42% of parents saying that was the primary use. Learning and education comes second, with an average of 24% of respondents saying their children use mobile devices for it.Where devices are used:
Children are most likely to use their mobile devices at home, with an average of 77% of respondents saying that's where the devices are used the most.
Parent's concerns:
When asked what are their greatest concerns about their children using mobile devices was, access to inappropriate content was the greatest concern to parents.
Mobile devices in the classroom:
67% of parents say their child's school use mobile devices for education, 70% say they are more accepting of mobile devices being used in education compared to four years ago while 74% believe that children who have access to mobile devices in education will have an educational advantage compared to their generation.
"With the benefits available to us through mobile devices, it's great to see New Zealand children are using them for a variety of reasons that impact their lives in a positive way: everything from entertainment to education," Falinski adds.
"As the use of mobile devices becomes more and more prevalent in the everyday lives of our kids, it's crucial we teach them how to stay smart online in addition to taking the necessary measures, like ensuring the devices are secure against vulnerabilities and online attacks."