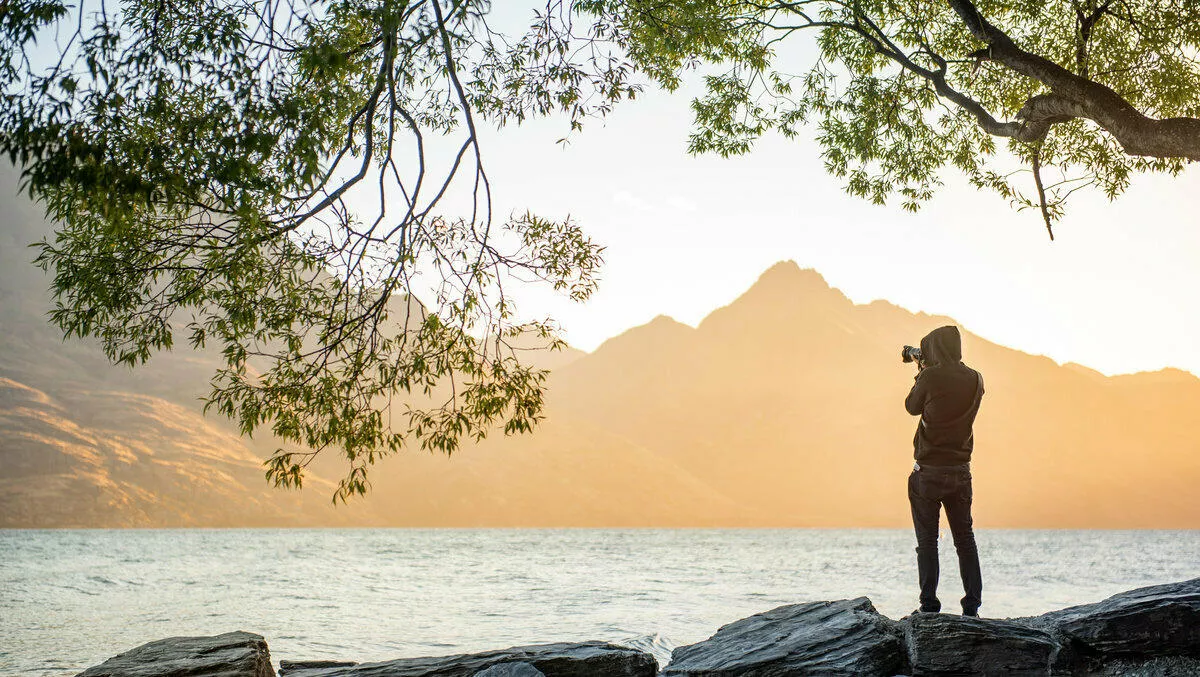 Kiwi photographer wins Sony's 10K grand prize
FYI, this story is more than a year old
New Zealand photographer James Muir has won the Sony Alpha Award 2019 for his icebery image titled 'Fresh Ice, Liquid Salt'.
This year marks the fourth awards event, which is Sony's annual competition to showcase Australian and New Zealand photography using the Sony Alpha camera range.
More than 4,000 images were submitted from professional and amateur photographers alike, for the chance to be recognised for their talents and win prizes.
Muir, from the Coromandel, is a producer and cinematographer specialising in natural history and environmental documentary. He is the third consecutive New Zealander to win the Grand Prize and receives Sony camera gear to the value of AUD $10,000.
On the winning image, Muir says, "An iceberg drifts in the Southern Ocean somewhere near the polar circle. This was the first iceberg I had ever seen, and I was for a moment stunned by the majesty of this natural phenomenon. After taking a few photos I put my camera down and tears filled my eyes.
This year's Alpha Awards marked the introduction of four new categories - Seascape, Astrophotography, Wedding and City/Street - to be entered alongside the existing Portrait, Landscape, Nature, Sport and Youth categories.
The winners across each category were selected by photographers who have been acclaimed for their experience and body of work in their respective categories. Each category winner received AUD $2,000 worth of Sony camera gear.
Sony head of digital imaging ANZ Jun Yoon, says, "We are thrilled to see such incredible work produced by our Sony Alpha community as part of this year's competition, and are honoured to be able to formally celebrate their talents.
"The high calibre of entries is a testament to their expertise and creativity, and it's fantastic to have our industry-leading technology play a role in producing such outstanding work. We are excited to witness first- hand how Australian and New Zealand photography will continue to evolve," Yoon says.
This year's Sony Alpha Awards also saw the return of the Youth category, inviting young creatives (aged between 11-18 years old) to showcase their talents by submitting a photo in line with this year's theme 'Speed' via Instagram.
The Youth competition saw a significant response across Australia and New Zealand, with two finalists chosen to go head to head in a photography challenge.
Sony digital imaging ambassador and travel photographer, Tyson Mayr, choose the overall winner, 18 year old, Alexi Perris from Adelaide, Australia.
Mayr says, "Being able to play a role in the celebration of young, budding photographers is an incredible honour and it was no easy task choosing the overall winner. I congratulate both finalists on bringing all of their creativity and passion and am sure their futures will be full of opportunity in the photography space.
At the 2019 Sony Alpha Awards, Sony also announced the launch of a new Instagram account dedicated to the Australian and New Zealand Sony Photography community: @sonyalpha.anz.
According to the company, this page will be a local platform to celebrate imagery captured on the Sony camera range, as well as share Sony Scene events, host takeovers by Sony Ambassadors and Advocates and promote monthly competitions.