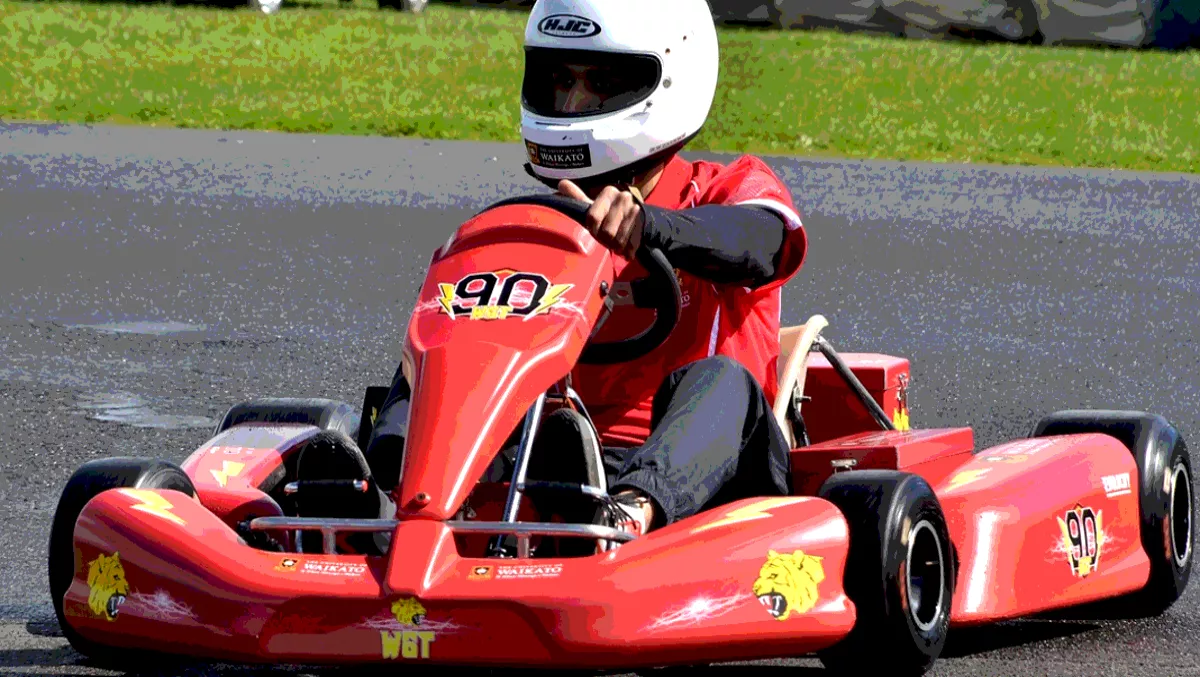 Student-built electric vehicles battle it out in Auckland
FYI, this story is more than a year old
Electric bikes and multi-wheel vehicles will be in action at the EVolocity Auckland regional finals hosted by Unitec Institute of Technology on October 14.
EVolocity aims to grow enrolments into tertiary STEM studies and trades training while fostering awareness of more sustainable lifestyles by running an electric vehicle project-based learning programme for young people and communities.
The pilot programme launched in Canterbury in 2014 and has grown to become a nationwide event over the past three years.
Brent Bielby, EVolocity facilitator for Auckland, says, "Students who have participated in EVolocity projects have not only developed an interest in mechanical and electrical engineering but have also learnt how rewarding it can be to participate in and contribute to a practical project.
Teams of high school students are given a 300-watt electric motor kit and batteries to build their vehicles.
They attend a series of build camps over several months where tutorials are delivered and the vehicle design and controls are reviewed and tested.
Tutorials include training in CAD software, structural and aerodynamic considerations, fabrication, welding, power electronics and performance testing.
Around 60 Auckland students from five different schools will take part in the Auckland regional finals on Saturday, competing in categories including drag race, a street circuit and rolling resistance.
They will compete on a course around Mataaho, Unitec's new trades training facility.
Entries are judged on their performance, innovation, design and community awareness.
Melanie Ooi, Unitec Engineering head of practice pathway says, "EVolocity attracts sharp, motivated students who are exactly the type of person we want to study at Unitec.
"Many of the students who have been involved in this competition in the past have gone on to study either engineering or vehicle systems.
"Multidisciplinary events like this help to change the perception of trades by demonstrating the highly technical skill set and critical thinking that's needed for a successful trades career.
The winning teams will go forward to the national finals being held in Christchurch at the end of November.
Ooi continues, "We're delighted to be hosting the regional finals of EVolocity and showcasing our new state-of-the-art trades training facility, Mataaho."
The event runs from 10 am to 4 pm and closes with a prize giving.
EVolocity is a charitable organisation which aims to draw more young people into science, technology and engineering, and educate the drivers of both today and tomorrow regarding the environmental, economic and performance benefits of electric vehicles.