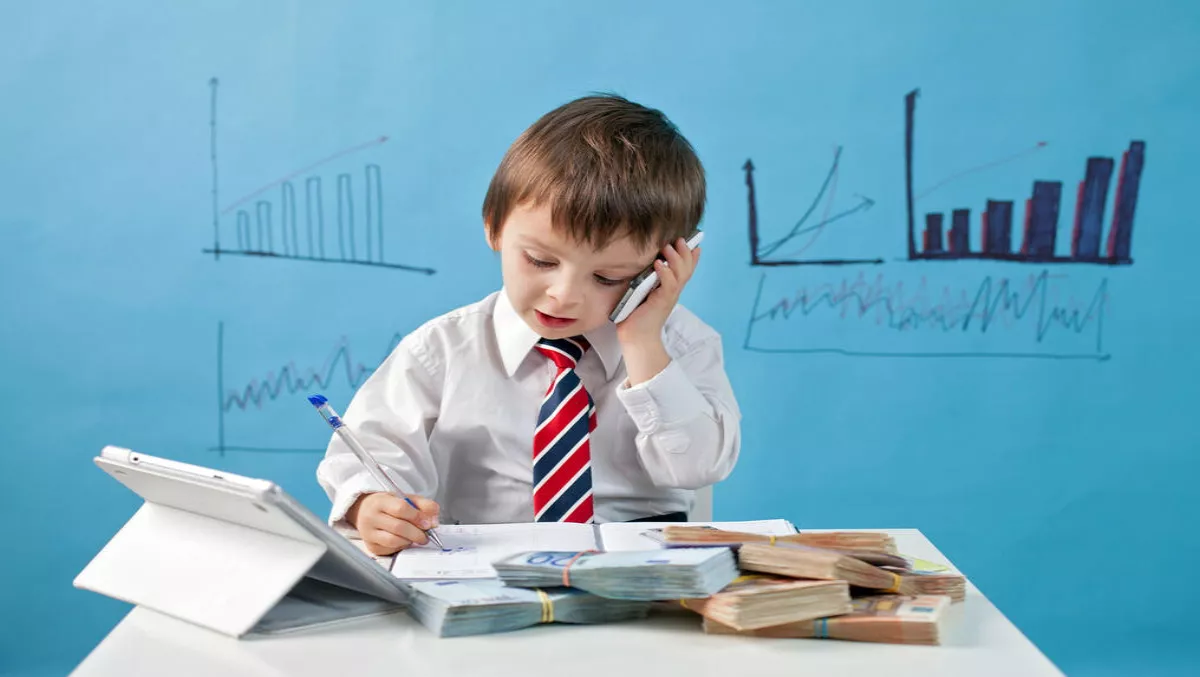 Kiwibank invests in financial future of young Banqers
Fri, 7th Apr 2017
FYI, this story is more than a year old
By Matthew Bain, Contributor
Virtual economies occupied by thousands of students around New Zealand are thriving in Banqer.
The breakthrough new programme is now in the hands of more than 30,000 primary school students thanks to Kiwibank funding 1000 classrooms' subscriptions.
The online education programme answers the need for core financial skills in young New Zealanders. Giving them the advantage of being well equipped when entering the trials of financial life.
Banqer co-founder and developer Kendall Flutely says being in such a large number of classrooms is a huge milestone.
"It demonstrates demand for financial education in schools, and affirms that there is appetite for the solution we're providing.
The growth they're experiencing is tracking far ahead projections for the year and is "any startup founder's dream", says Flutely. Now she wants to hear from more schools ready to get onboard.
"Having 1000 classrooms involved is a great achievement. We're already looking to extend it further to ensure Banqer is an educational tool accessible by even more New Zealand kids, so we're keen to hear from more schools and teachers that want to get involved.
Teachers can customise the settings in Banqer to that best help their class learn, setting up the economy, costs and earnings for their students.
Financial situations like the ongoing cost of hiring their desks, or spending money on classroom parties, teach kids the real world responsibilities of money. Teachers can also trigger events that affect the virtual economy, like natural disasters and sudden rises in interest rates.
Kiwibank chief economist Zoe Wallis says this investment in upskilling the next generation will benefit the real economy later on. With more people making better financial decisions, the virtual boom could well translate into an actual one.
"We simply have to confront the fact that, right now, we're not up to the mark in terms of understanding money and making good financial decisions.
"Many New Zealanders don't seem to fully understand the trade-offs associated with spending beyond our means. For example, we're in debt with the rest of the world because we spend more than we save.
Apiti School teacher Nicki Fielder say she's been blown away by the way students are using the programme.
"They are highly motivated and learning how to be financially literate at the same time. It's an authentic way to learn, practise, challenge oneself and consolidate an extensive range of skills and competencies.
Reception of the programme so far has been very good. With the numbers rolling in, Banqer will soon be able to roll out to around 15,000 students in Australia.
Schools interested in participating can pay a per-student subscription or apply for Kiwibank sponsorship.