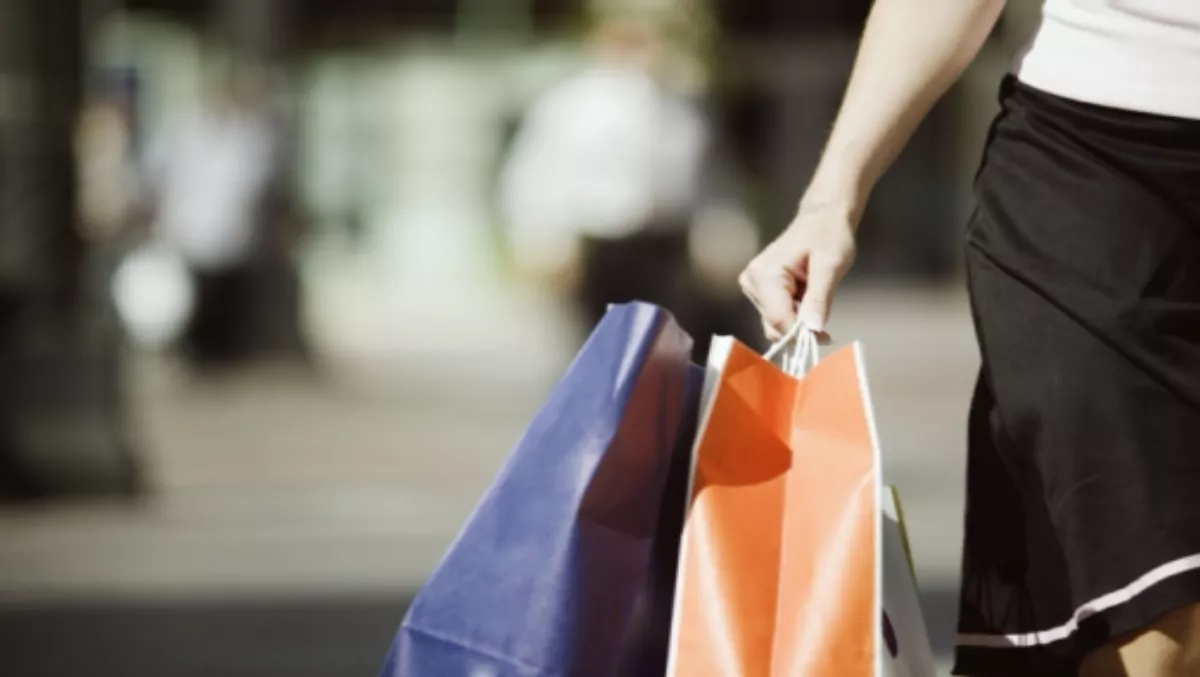 Kiwis ditch cash for contactless payments
Tue 25 Jun 2013
FYI, this story is more than a year old
Cheques, cash and charge cards are becoming endangered species as Kiwis move away from those more traditional payment methods, with many giving contactless payments a go.
While still favouring credit, ATM and debit cards and direct transfers, New Zealanders are adopting the next generation of payment methods.
The first independent New Zealand payments survey by global business intelligence provider RFi claims that 41% of adults have used less cash over the past 12 months, 45% of cheque users are using this payment method less, and 36% of charge card holders reduced their use of these cards.
Cash remains a common way to pay for low value purchases such as a bus ticket, taxi fare or food at an event - 80% of people still use cash in a typical month - but contactless payments for small ticket items are on the rise.
Emerging payment methods such as contactless and mobile phone based payments are most likely to be used by the younger generation with 50% of 18 to 34 year old contactless cardholders preferring this form payment over cash.
Caroline Ada, Visa Country manager New Zealand and South Pacific, says RFi's first New Zealand-based survey on the local payments landscape provides an interesting insight into how Kiwis are changing their purchasing behaviour, but shows we still have a way to go to match other more mature markets such as Australia.
"Awareness of emerging payment methods such as contactless cards is very high in New Zealand," she says.
"Two thirds of us know about the 'wave and go' method for purchases under $80, and usage is set to grow as more cards are issued with the technology and the number of merchants accepting contactless payments increases.
"One in five of us has a contactless card and the RFi research shows we are willing to try new improved ways to pay, especially the younger set.
"Contactless cardholders aged 18 to 34 years have a higher preference for using contactless cards over paying by signature and overall nearly half of all contactless cardholders are opting to wave their card than pay with cash.
"That's a big shift in a small space of time since contactless cards were first launched in New Zealand in 2011."
Educate
Ada says Visa has also been working with the major banks that issue contactless cards such as BNZ, ASB, ANZ and GE, and retailers to help educate cardholders about the security of this payments technology.
Awareness, ownership and use of contactless payments in New Zealand are on par with Australian levels two years ago, and although awareness of the technology is the same in Australia today, the number of people using contactless payments across the Tasman has increased almost fivefold in the that time according to RFi.
"Visa payWave card transactions reached more than 17 million in the month of March in Australia, which represents one in five of all face to face transactions, as consumers replace cash with cards for everyday transactions," Ada says.
"In Australia, payments can be made countrywide at more than 100,000 merchant outlets.
"In New Zealand, retailers are coming on board and supporting the technology, with many reporting it is making a difference to their business."
Contactless
There are now nearly 10,000 contactless terminals in place in New Zealand at merchants including BP, Z Energy, Countdown, Kmart, Farmers, Hallensteins, Glassons, Bunnings, The Warehouse, Resene, Repco, stadiums and event venues and a growing number of smaller merchants.
BP's Jonty Mills, Communications and External Affairs manager, says the company has chosen to invest in contactless payments to improve the service it offers its customers in an environment that is based on speed and performance.
"Our customers are busy. They want to be able to get in, get their fuel, and carry on as quickly as possible," he says.
"Whatever we can do to help with that is a huge plus from our perspective.
"We want to be able to provide those customers who get their fuel at BP with a cutting edge system allowing them to take advantage of their bank's forward-looking technology.
"Less time for each transaction ought to mean we can get people back on the road more quickly and make the whole experience more seamless.
"The transaction time is now literally one to two seconds which means less queue time. Early indications and feedback are very positive."
Are you too busy for cash? Do you prefer contactless payments? Tell us your thoughts below