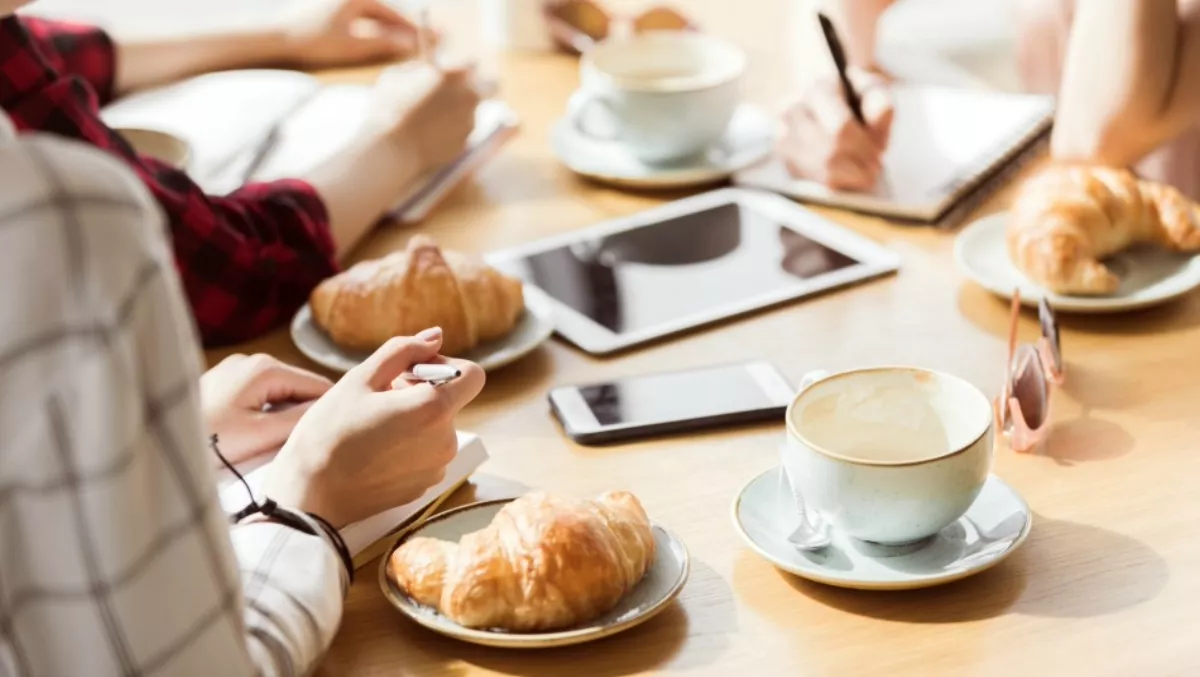 Kiwis flirt with trouble through our love of public WiFi – here's how VPNs can make us safer
FYI, this story is more than a year old
Public WiFi is an irresistible concept. The internet is at your fingertips, often at no cost, and your banking, your work emails or your Facebook is just a tap away.
There are many reasons to be careful with using public WiFi, but we Kiwis are a little too lax about how we connect to the internet and our favourite social or business apps, even though VPNs could make them safer.
Mark Gorrie, Norton business unit director, says there's a deep divide between what Kiwis think is safe on public WiFi and what the reality actually is.
"Often what someone thinks is private on their personal device can easily be accessed by cybercriminals through unsecure WiFi Networks or even apps with privacy vulnerabilities," he says.
For example, the 2017 Norton WiFi Risk Report found that two thirds of the 1001 New Zealanders polled think their personal information is safe when they use public WiFi, but 71% actually act unsafely.
Many aren't careful, even about money. 35% say they check their bank accounts through public WiFi but 51% say they'd be 'horrified' if hackers stole their financial information and published it online. 85% say they didn't know if their apps are transmitting information in a secure way over WiFi.
When travelling for work or for play, Kiwis depend on good WiFi. It is especially important when you're on business trips – and when timely responses can make or break a deal.
54% ask for the WiFi password when they stay at a hotel, café or a friend's place and 29% just can't wait – they ask for it within a few minutes of arriving.
Kiwis also rate access to strong WiFi as an important factor when travelling. Around half (54%) rated it as a deciding factor in accommodation, 25% as a factor for transport hubs, 22% for airlines and 21% for places to eat.
Check your WiFi safety consciousness
Do you check work emails on public WiFi?
Do you check bank accounts and give out credit card details?
Do you send private photos of yourself and your family?
Do you travel and whip out your phone in crowded, touristy places?
Apparently around 1 in 5 of us do these things on public WiFi, but only 14% use a virtual private network (VPN), even though it's one of the best ways to secure our data when using WiFi.
VPNs create a 'secure tunnel' that directs all that data through a secure proxy server with strong encryption, meaning they are a gateway between your device and the internet. Anyone snooping on that same WiFi network won't be able to see any of your information.
VPNs can also mask your real geographic location and shouldn't keep logs of what sites you're browsing or your location, so the proxy server won't have records of where you've been.
A quality VPN, such as Symantec's Norton WiFi Privacy offers bank-grade encryption, protecting users' network connection, passwords and credit cards when using public WiFi.
So besides common tips such as sharing less information online and making sure the websites you visit are secure (look for https in the web address), a VPN is one of the few ways you can keep taking public WiFi for all it has to offer 24/7, without someone stealing your personal information.
If you're interested in finding out more about Symantec's Norton WiFi Privacy, click here for more.
If you're a reseller interested in a Symantec product, click here for details.
Related stories
Top stories