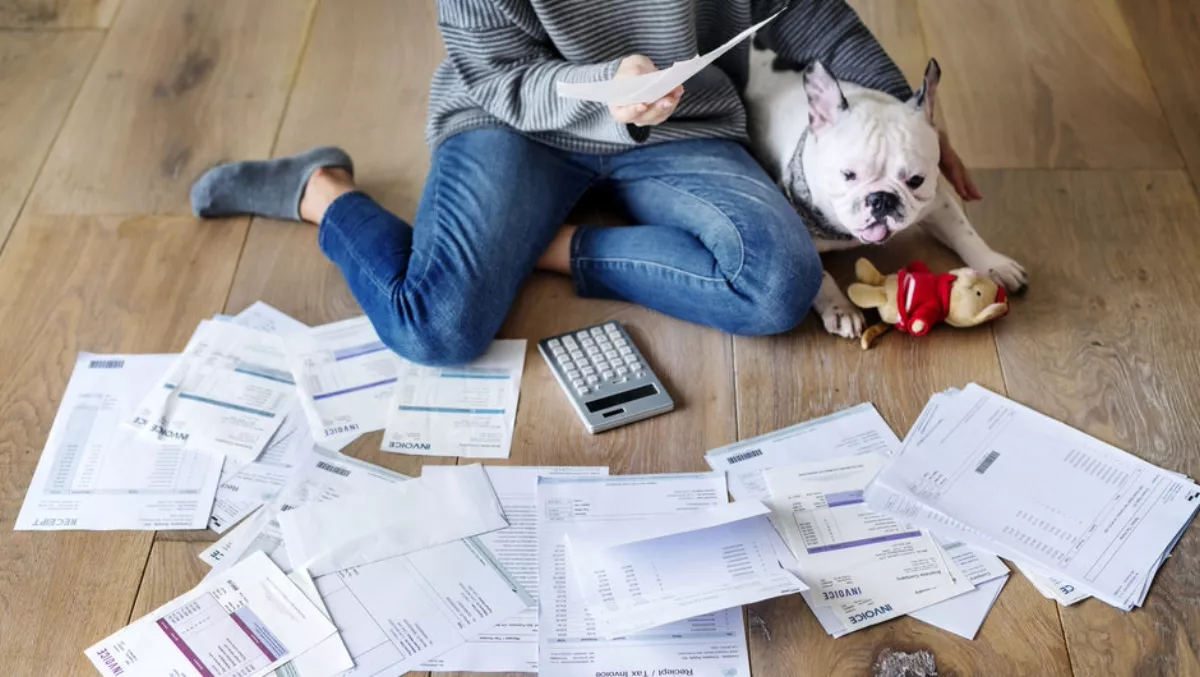 Kiwis paying more than $100m too much for inferior internet
FYI, this story is more than a year old
New research from Broadband Compare has come back with some interesting results for Kiwi households.
New Zealanders could save between $145 and $471 per year by changing to an Ultra-Fast broadband (UFB) plan when it becomes available in their area.
According to the research, this means Kiwi households are paying more than $100 million too much for an inferior broadband connection.
The research was carried out through Broadband Pulse, the market research and market insights service for the NZ Broadband Sector. Researchers compared the average monthly price from all current residential broadband plans offered by the top 10 broadband providers with nationwide coverage as of 3 Feb 2019. This included any promotional offers for new customers.
Broadband Compare founder and CEO Gavin Male says the research is a reminder that consumers can access significant savings by regularly comparing their broadband plans to make sure that they are getting the best deal - especially true as UFB continues its roll-out across the country.
Speaking of the roll-out, the latest government Broadband Deployment report says that 1,399,236 can now connect to a UFB connection. Despite this, just 47.8 percent have done so, which means 730,000 users are on an outdated connection plan. The report states that 87 percent of New Zealanders will have access to UFB by 2022.
"The research shows that households in areas where fibre broadband has rolled out could change broadband plans to get improved download speeds and save between $145 and $471 per year, whether they are currently on an older copper connection, like ADSL or VDSL, or already on a Fibre broadband plan," says Male.
"This means Kiwi consumers on the older copper connections are spending $105,850,000 too much for a poorer broadband experience."
When upgrading to a fibre broadband connection a number of different options are available. The most popular fibre broadband offering in NZ delivers speeds of up to 100 Mbps, however, there is also the option of a Fibre Pro type connection.
Male says the Fibre Pro connection offers Gigabit broadband, the best-in-class home broadband available on the fibre network. There are a number of cost-savings available from switching, with a breakdown of potential savings including:
A typical user on an ADSL broadband plan could on average save $145.08 a year and improve their connection from 10 to 950Mbps download speed
A typical user on a VDSL broadband plan could on average save $159.12 a year and improve their connection from 50 to 950 Mbps download speed
A typical Standard Fibre user could on average save $216.72 a year and improve their connection from 100 or 200 Mbps to 950Mbps download speed
A current Fibre Pro user on average could even save $471.48 a year if they switched to a new Fibre Pro plan.
"Interestingly, the research shows that if you are already on a Fibre Broadband Plan it is still worth looking at new plans available, as this is where consumer could experience the biggest savings of $471.48 a year by switching to a new plan and if you are already on a fibre broadband connection it is incredibly quick and simple to switch," says Male.
For Standard Fibre plans, Spark customers appear to be the worst off being able to save $600.84 a year if they switch to a new user Standard Fibre plan with Slingshot.
Below is an indication of broadband prices from the top 10 New Zealand broadband providers.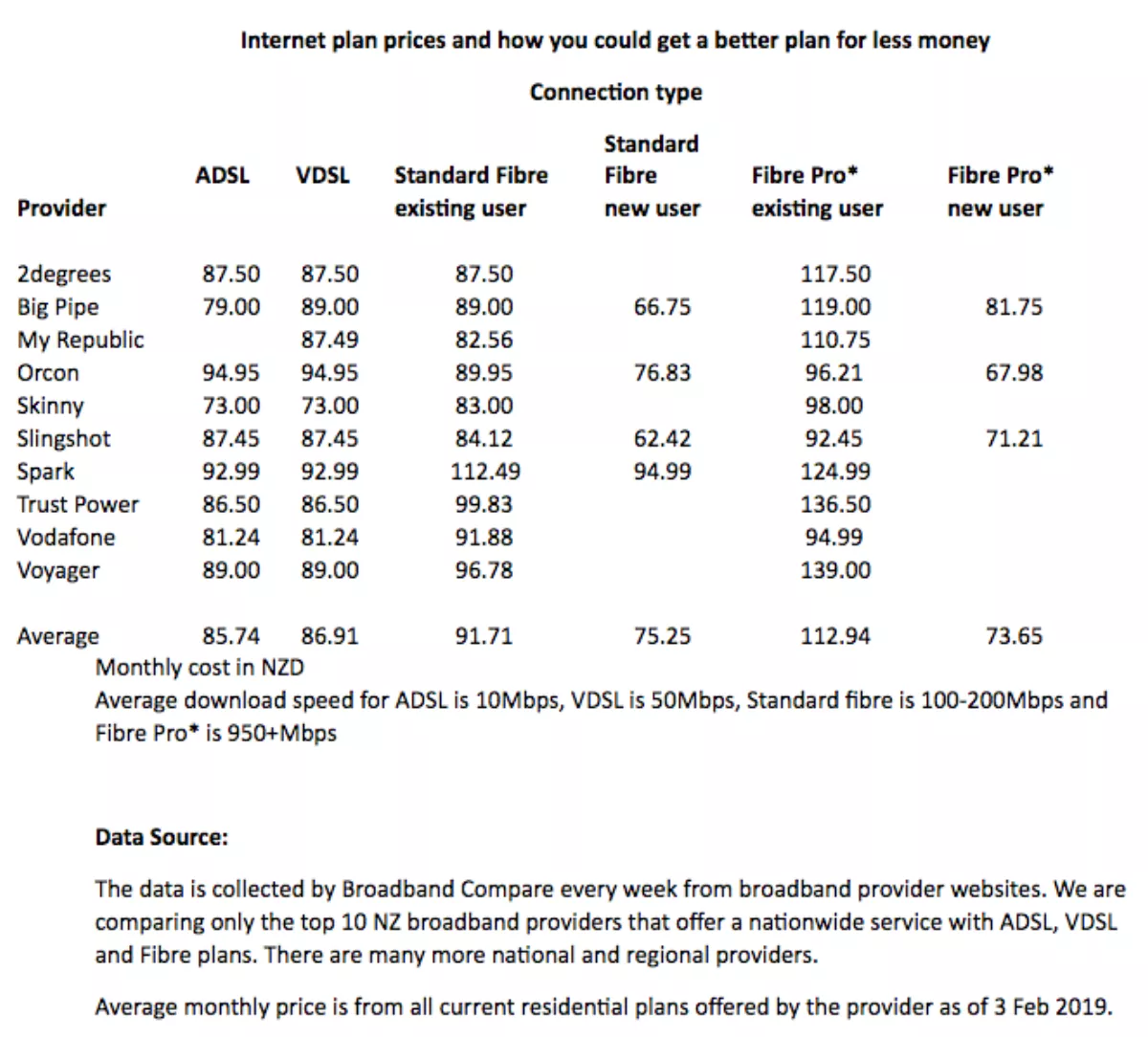 Related stories
Top stories