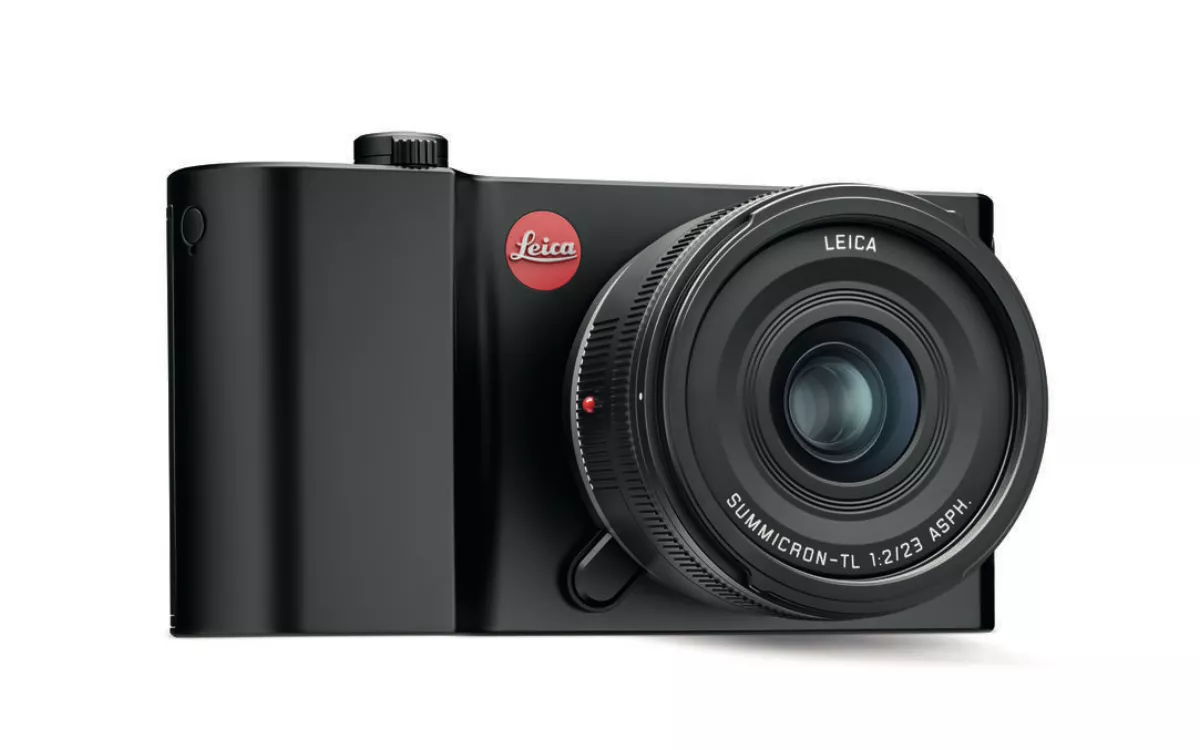 The Leica TL2 camera has an integrated Wi-Fi module for on-the-spot transferring of images
FYI, this story is more than a year old
The TL2 is based on the popular Leica TL camera, this new version promises to improve on every aspect of its predecessor.
One particular hallmark of the Leica TL2 is the unusual design of its compact body, the camera being fashioned from a single block of aluminium.
The camera can be used to take still images as well as be used as a recording device, which can film in 4K resolution.
Thanks to the camera's integrated Wi-Fi module the Leica TL2 can be used to set up a mobile hotspot.
When the hotspot is active pictures and video can be wirelessly transferred to smartphones, tablets and desktop PCs from anywhere.
Data can also be transferred lightning fast by cable with the camera's integrated HDMI and USB 3.0 ports.
The USB port also enables recharging of the Leica TL2 without a battery charger.
There is also a TL app available for both iOS and Android devices, with this app smartphones or tablets are transformed into electronic viewfinders and offer remote control of various exposure-relevant parameters such as the shutter speed and aperture.
The TL app also makes it much easier to capture photos and video from unusual angles, with a self-timer or with longer shutter speeds.
Ryan Williams, Leica Australia managing director says, "The Leica TL2 is a beautiful evolution of the TL-System, with a suite of innovations improving on its speed and ease of handling.
"New design elements carry on the system's unmistakable look, and the result is an unparalleled piece of art.
"We're thrilled to welcome the TL2, and are expecting strong interest in the new product locally.
The comprehensive portfolio of lenses for the Leica TL-System, offers an ideal range of focal lengths for all situations and types of photography.
Leica Camera AG is an international company in the premium optical industry, with its headquarters based in Wetzlar, Germany and the second location based in Portugal.
Leticia is a manufacturer of cameras, lenses and photo equipment that delivers products for two divisions, photography and sport optics.
Leica has a long history of focusing on perception and has developed innovative instruments that afford a unique seeing experience.
The result is a renowned series of cameras and lenses and a massive range of sport optics products.
This latest camera could turn out to be a must have for keen-eyed photographers.