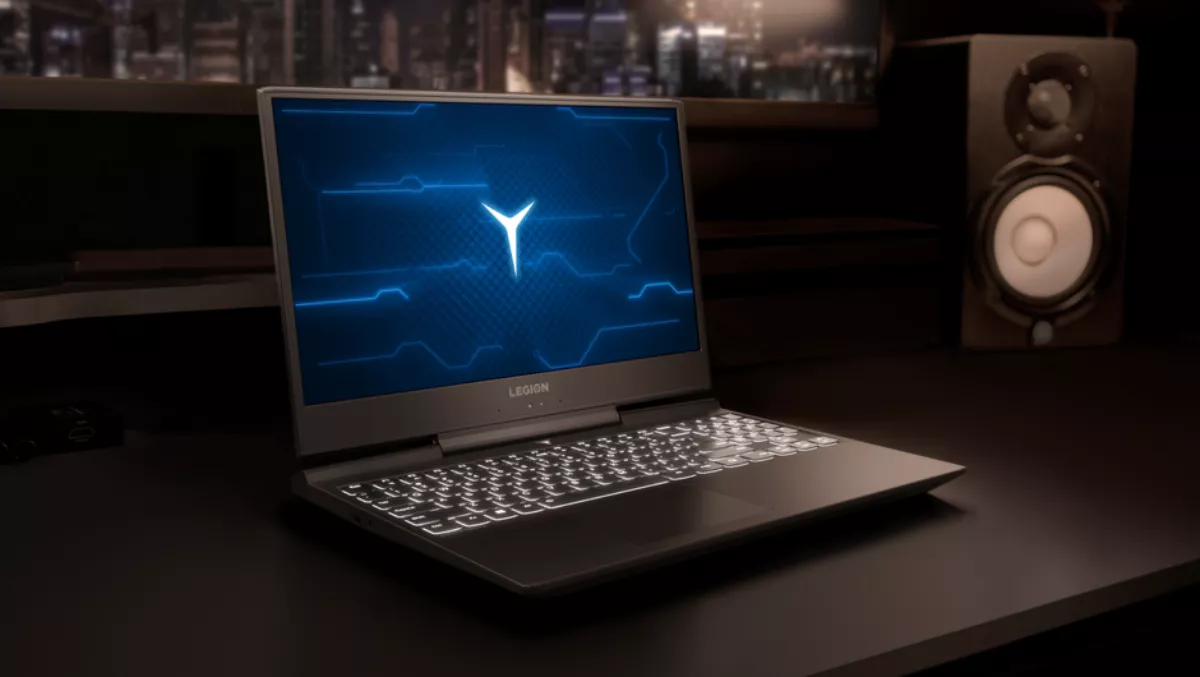 Lenovo outlines new range of Legion mobile gaming devices
By Ben Moore,
Thu 25 Apr 2019
FYI, this story is more than a year old
Lenovo has levelled up five gaming laptops in its line-up with the latest 9th Gen Intel Core high-performance mobile processors and NVIDIA GeForce GTX 1650 and 1660 Ti GPUs, plus added two new laptops - the Lenovo Legion Y7000 and IdeaPad L340 Gaming - to its gaming offerings.
"Gamers rank graphics as most important and, unlike some other types of PC buyers, they're confident in their ability to understand the pros and cons of different hardware specifications, making them different from other consumers. At Lenovo, we believe different is better," says Lenovo intelligent devices group chief customer experience officer Dilip Bhatia.
The Lenovo Legion Y740 comes refreshed with up to the latest 9th Gen Intel Core i7 mobile processor and Windows 10 Home.
Choose from top-of-the-line graphics with up to next-gen NVIDIA GeForce RTX 2080 with Max-Q design, available on both the 15-inch and 17-inch model, or the latest GeForce GTX 1660 Ti as another GPU option.
The Lenovo Legion Y740's optional 144Hz Full HD (1920 x 1080) display has NVIDIA G-SYNC available, designed to diminish annoying screen-tearing and stutters.
Plus, support for Dolby Vision and a brighter screen at up to 500 nits.
For audio, it includes Dolby Atmos Speaker System with Dolby Sound Radar.
Options also include, 32GB DDR4 2666Mhz memory and 100% anti-ghosting CORSAIR iCue RGB backlit keyboard and system lighting.
With aluminum metal design, the refreshed Lenovo Legion Y7000p1 also includes up to the new 9th Gen Intel Core i7 mobile processor and NVIDIA GeForce RTX 2060 GPU, as well as GeForce GTX 1660 Ti and 1650 GPU options.
It is thermally optimised to run cooler and quieter with a full-sized white backlit keyboard
The new Lenovo Legion Y7000 comes with crimson red "Y" lighting and a full-sized red-backlit keyboard and up to 9th Gen Intel Core i7 mobile processor and NVIDIA GeForce RTX 2060 GPU or choose between GeForce GTX 1660 Ti or 1650 GPUs.
It packs more than two million pixels into a near-edgeless 15-inch Full HD display, an up to 144 Hz refresh rate, 300 nits of brightness, and an IPS anti-glare screen.
The Lenovo Legion Y540, in both 15-inch and 17-inch models, includes up to a GeForce RTX 2060 GPU and 9th Gen Intel Core i7 mobile processor.
Both models come in Raven Black with up to six hours of battery life and the Coldfront dual fan thermal layout.
The 15-inch Lenovo Legion Y540 weighs 2.3kg for portability and offers a white backlit keyboard and under 1ms input response time.
It also comes with Harman Kardon speakers and supports Dolby Atmos.
The Lenovo IdeaPad L340 Gaming is a mainstream laptop with a 'Quiet' mode for working and a 'Quick' mode for light gaming.
Available in 15-inch or 17-inch, the Lenovo IdeaPad L340 Gaming includes up to the latest 9th Gen Intel Core i7 mobile processor, NVIDIA GeForce GTX 1650 GPUs, and Dolby Audio.
Adding the Intel Optane memory option will also provide faster start-up times.