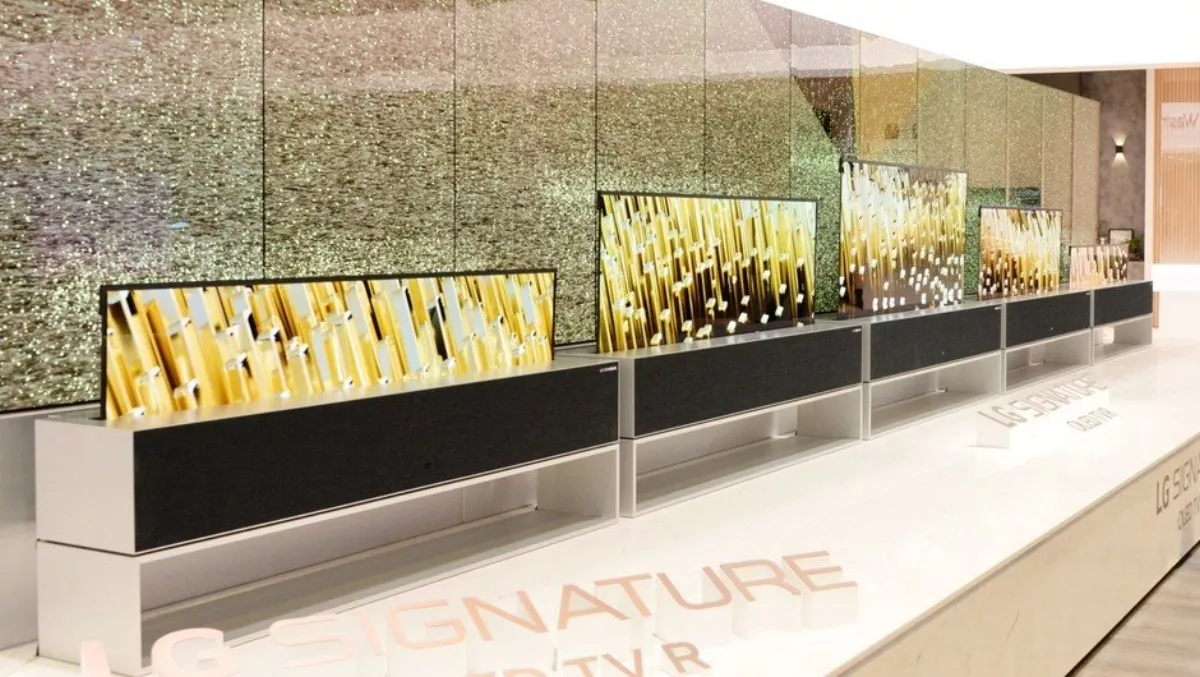 LG launches a 'rollable' TV that disappears into its base
FYI, this story is more than a year old
Televisions are apparently too big and too intrusive these days – at least according to LG, which has invented a 'rollable' TV that disappears neatly into a custom-designed cabinet and Dolby Atmos audio system.
The sexily-named LG Signature OLED TV R (model 65R9) is a 65-inch TV in a box. The R, according to LG, "is about creating a revolution in home entertainment and redefining space through its ability to rise and roll-up at the touch of a button".
LG calls this a 'variable form factor', which essentially means home TV viewers can design their perfect viewing space without half of the wall space being taken up by a TV most of the time.
The TV features viewing options called Full View, Line View, and Zero View. Full view displays the entire 65 inch screen. The TV supports Apple AirPlay 2, HomeKit, Amazon Alexa and other systems.
LG has fused its second generation Alpha 9 intelligent processor and deep learning algorithm, ThinQ AI, into the mix to help with voice recognition.
Line View is where the TV is partially unrolled so that people can use it for tasks that don't require the full TV screen (think clocks and music).
"In Line View, users can choose from features such as Clock, Frame, Mood, Music and Home Dashboard. Invoke Clock mode to check the time and weather at a glance or Frame mode to enjoy family photos shared from a smartphone or Mood mode to create a more relaxing atmosphere."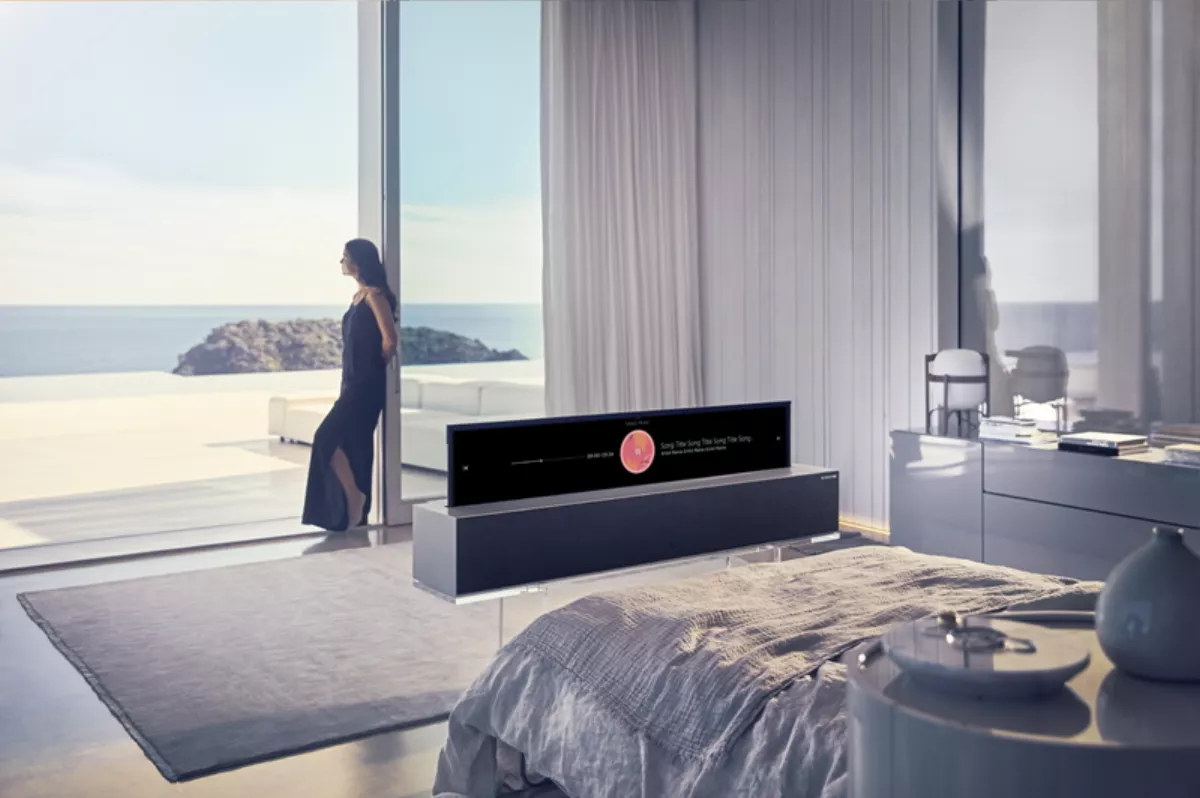 Zero View is where the entire TV is stashed away in the base. That base also houses the 4.2 channel Dolby Atmos audio system with 100W of audio. That audio system can play music and other audio content even when the TV is tucked away.
Why did LG create a roll-away TV? "Since the start of the modern era, television screen sizes have steadily increased in size as resolution improved and consumers demanded a more immersive viewing experience," the company says.
"The trade-off came in the form of a large, black rectangle that dominated the room when the TV was not in use. Even more advanced projection TVs have never been able to deliver the contrast or the deep blacks that consumers demanded. In an effort to make large TVs less conspicuous, manufacturers have been racing to create even slimmer screens, focusing on designs that were as unobtrusive as possible."
That may be useful, but how many people will actually go to the trouble of rolling up a TV after they have finished with it? For projector screens, that might be the norm. But for TVs, it's a case of time will tell.
LG has not yet released pricing specs.
Related stories
Top stories