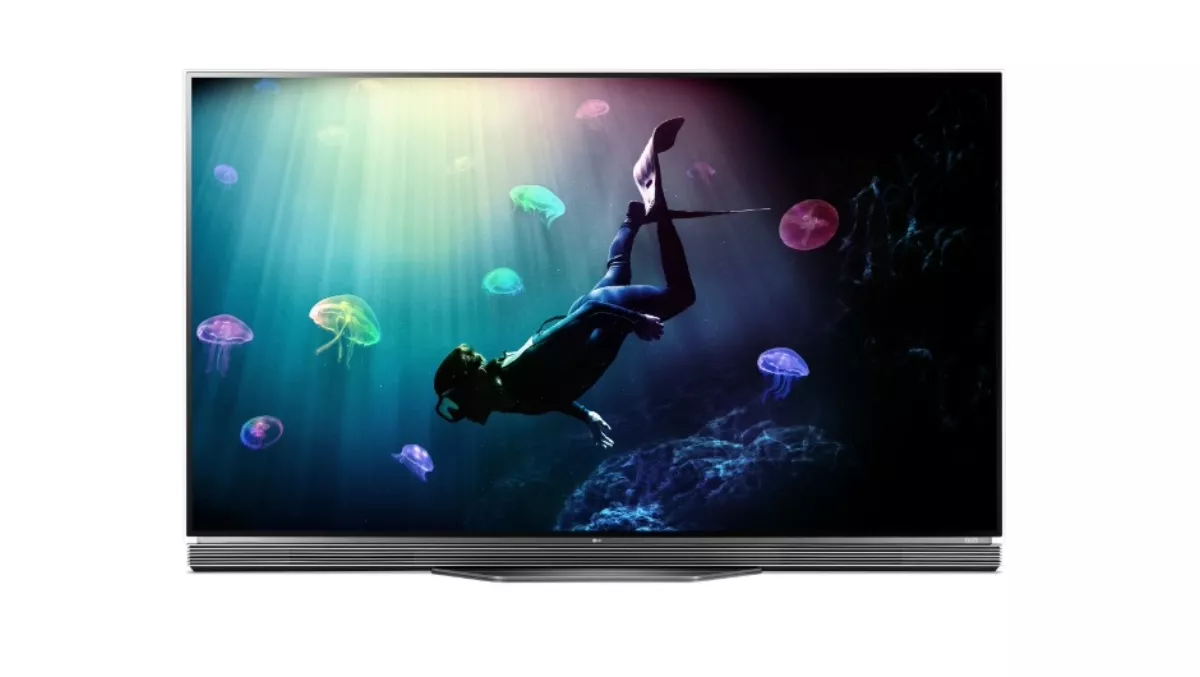 LG's new slim range of 2016 4K UHD OLED TVs 'the perfect combination of technology'
Fri, 17th Jun 2016
FYI, this story is more than a year old
LG has launched its new 2016 range of 4K UHD OLED TVs in New Zealand today. LG's focus with this range are not only slimness but also the incorporation of Dolby Vision, which has been described as "the perfect combination of technology".
The OLED and HDR technologies work hand in hand, and along with vivid colours with the ability for each pixel to switch on and off independently, which means better picture. OLED TVs also have a pixel switch on response time 1000 times faster than LED-LCD TVs, which LG says enables smoother, more realistic motion.
The LG E6 is the premium offering, featuring a 4K UHD OLED screen with 3D and a built-in Soundbar - with breakthrough 'picture on glass' technology, 3.67mm at its thinnest point.
The LG C6 features a curved 4K UHD OLED with 3D.
The LG B6 features a flat 65", 4K UHD OLED screen in either 55" or 65".
The E6, C6 and B6 all feature:
HDR
HDR-Effect
LG Ultra Luminance technology
Smart TV powered by webOS 3.0
BT.2020 Colour Space
DPI-P3 Colour Space
6-Step Upscaler
harmon/kardon sound and new LG Magic Sound Tuning Function
Quad Core Processor
Dolby Vision is a key new feature of the LG range, enabling "HDR colour volume" that produces brighter colours and preserves the details in blacks. A number of Hollywood films are using the Dolby Vision technology. In some films, metadata is incorporated into a picture on a scene by scene basis and with Dolby Vision, consumers will always get the best possible quality picture to what was developed on a premium reference monitor.
"We are extremely excited to be launching our HDR enabled LG TV range, especially those that include the highly anticipated Dolby vision. The technology is truly game-changing in the TV picture quality stakes, and we believe that once consumers experience the combination of HDR content with out new HDR enabled TVs for themselves, we're confident they'll find it just as breathtaking as we do," says Kieran Chapman, trade marketing manager for LG New Zealand.
LG says the technology will be a breakthrough tool for the film industry in particular, as HDR tech is adopted by filmmakers who want to more closely represent the range of colours a normal human eye can see and therefore "telling stories they could never tell before".
"As a director of photography, my aim is to bring to the screen the vision of the director and the creative team. With HDR and in particular LG's new range of OLED 4K televisions, the opportunity exists for audiences to see the true range of colour and tones that we strive to achieve, that up 'til now is only seen in the colour grading room before the film is released. The advent of HDR OLED 4K brings that true viewing experience that the filmmaker creates to the living room."
LG's webOS 3.0 operating system has also been upgraded, featuring Channel Advisor, Multi-view, Music Player App, My Channels and other features, making content access to Netflix, Lightbox and other Smart TV functions easier and faster.
The webOS 3.0 also offers Magic Zoom, Magic Mobile Connection and an upgraded Magic Remote.
All LG 4K OLED UHDs TVs feature HDR and Dolby Vision technology and are available in New Zealand now.
The LG E6 (65") RRP: $12,995
The LG B6 (65") RRP: $9999
The LG B6 (55") RRP: $7499
The LG C6 (65") RRP: $9999